Last Minute or First Minute holidays? When is the cheapest to book? Price analysis.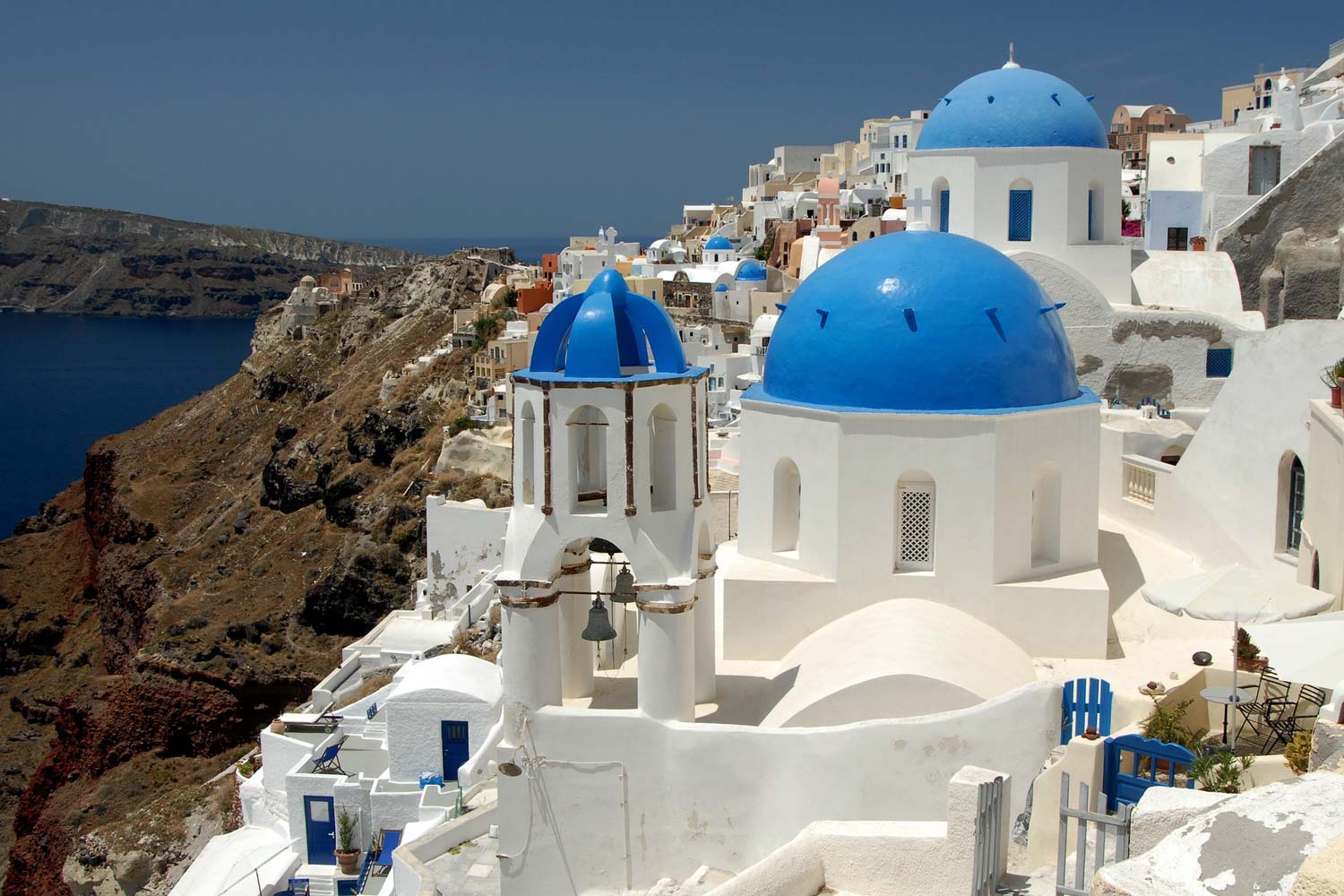 The situation repeats every year.
Holidays are coming and you have to decide where we are going. We choose the direction, choose a trip or hotel, book and it's ready.
A simple matter.
Very simple, but only until we ask ourselves: could it be possible to buy the same trip cheaper?
When to buy a vacation that would be the cheapest?
Some will answer: well in advance (i.e. Firrst Minute).
Others will definitely be in favor of buying at the last minute (i.e. last minute).
You will probably also be offered a trip outside the high season, i.e. before or after the holidays.
... and generally everyone will be partly right, but they are still only proposals based on some individual experiences (because someone managed to pull out a great offer somewhere), not information giving a chance to draw more universal conclusions.
It could use a more systematic approach to the problem - I thought. And so the idea appeared to develop a clear and useful analysis of the prices of holiday trips, thanks to which it will be possible to approximate the moment when the most profitable to buy holiday trips.
Price analysis of holiday trips
To begin with, I adopted the assumption, significant for the whole analysis, that knowledge of historical data, illustrating the course of price changes in previous years, will us (by analogy) to estimate the expected changes in the coming year. If the overall political and economic situation is stable at this time and there are not any worrying changes, it is very likely that the trend that took place in previous years will repeat itself in the following year.
I think that this assumption can be made. It remains now only to reach prices for holidays from previous years.
Prices for holidays from previous years
Here, unfortunately, a significant problem arises, because despite my sincere intentions, I have not managed to find reliable and consistent historical data. Obtaining such data is devilishly difficult… and basically impossible. Travel agencies - as you can guess - do not boast of such information. After all, they would be acting to their own disadvantage.
A long search of Internet resources allows you to find some data, but they are very inconsistent, because:
- they were collected at different times (the price checked in December for the same stay is different from that checked in June),
- they relate to different dates of trips (pre-season, in season, after season),
- various scope of services (without meals, with meals, All Inclusive),
- different hotel quality (up to 2 ** up to 5 *****),
- various ways of traveling (bus, plane, own transport).
In one case, we managed to reach (fairly) consistent data, but it turned out that they were based on a narrow group of hotels, and not the entire market, so it is difficult to consider them as fully representative. They did create an image, but I'm not sure if it's reliable enough.
Own analysis
Ultimately, I came to the conclusion that I would undertake the collection of data myself and carry out my own analysis. Data on price changes can bring many interesting conclusions, so it is worth undertaking this effort.
The result will not only be useful to me, and there is no such data anywhere on the Internet.
What data will I collect?
It required a peaceful reflection. In the meantime I read some reports Polish Chamber of Tourism. I wanted to find out what type of trips abroad is currently the most popular. It is not possible to analyze all possible options at once, because instead of a transparent report we will get a chaotic collection of infinite amount of data.
Reading a few studies allowed me to gather a set of necessary facts.
Which trips do Poles choose most often?
Currently the most popular trip option is:
- aircraft (around 94% of reservations)
- All Inclusive (around 76% of reservations)
- for 7 days (about 80% of the reservation)
When it comes to hotel standard, we choose:
- 3 hotel *** - around 31% of the reservation
- 4 hotel **** - around 49% of the reservation
- 5 hotel ***** - around 17% of the reservation
The remaining 3% of reservations are made in objects of a lower category.
From the above data it is clear that there is no point in analyzing many different options. For most travelers, analysis of the travel model will be sufficient:
- departure for 7 days,
- by plane,
- all inclusive.
Where will I search for trip prices?
I will search for analysis data in the comparison websites of tourist offers, which collect and allow you to compare offers of several dozen different travel agencies in one place. In Poland, there are basically two comparison websites that count: wakacje.pl and travelplanet.pl.
It doesn't make sense to search both comparison websites. In both there are offers of all major tourist offices in Poland and they are practically exactly the same offers. I will limit myself to searching one of the comparison websites.
When will I read trip prices?
Ran for two weeks, in the following months I will read the prices of the three best travel offers and calculate the average price for them for a given month.
So I will read 3 prices in the first half of the month and three prices in the second half of the month. This will give 6 prices every month. The average price for a given month will be derived from these 6 prices.
Additional requirements for hotels
In addition, I decided to impose a restriction on hotel reviews. Each hotel in the comparison site is rated by customers on a scale of 1 to 10 points. I decided that hotels with a rating lower than 6 are not worth attention. Who would want to go to a cheap hotel that is cheap just because it is poor?
If a hotel is in the top three in terms of price in a given week, but its rating is lower than 6, it will be rejected and another offer that meets our criteria will be taken.
Hotels not yet rated will also be rejected.
What time are we interested in holidays?
Since we can read what we like, there is nothing to prevent prices not only in the season, but also before and after it. Such data will definitely be more interesting than just a price survey in the middle of the tourist season. Dozens of percent of those leaving the area aim for dates just before or just after the season, hoping for lower prices.
The study will therefore contain information for three travel dates starting from:
- in the first half of June (before high season)
- in late July and early August (in high season)
- in the second half of September (after the high season)
Where will the results of the analysis be published?
I decided to publish the results of the analysis in separate articles, divided into directions of travel (for now they will be the four most popular directions).
Below are direct links to articles containing specific results with a brief overview.
Turkey
Turkey - Last Minute or First Minute holidays? When is the cheapest to book? Analysis of holiday price changes in Turkey.
Bulgaria
Bulgaria - Last Minute or First Minute holidays? When is the cheapest to book? Analysis of holiday price changes in Bulgaria.
Egypt
Egypt - Last Minute or First Minute holidays? When to buy the cheapest? Holiday price analysis in Egypt
Greece
in preparation
Discounts on trips
Travel service providers often offer discounts. Sometimes they reach several dozen percent. I collect and publish information about such occasions in a special post: Discount codes, discount coupons, promotions - [click]
Important to me!
Give the article a good rating
(5 stars welcome 😀)!
It's free, a
for me it is very important!
The blog lives on visits and thus has a chance to develop.
Please do it
and ... thank you in advance!
I also post
link to Facebook profile - [click]
. Come in and press "
Follow
"then you will not miss new, inspiring posts.
Unless you prefer
Instagram
. I'm not a social media demon, but you can always count on something nice to look at on
my instagram profile - [click]
. The profile has just been created, so
for now he is starving
, due to the lack of followers. He is happy to receive any observer who feeds him with his love.
I make the content I create available free of charge with copyright, and the blog survives from advertising and affiliate cooperation. So, automatic ads will be displayed in the content of the articles, and some links are affiliate links. This has no effect on the final price of the service or product, but I may earn a commission for displaying ads or following certain links. I only recommend services and products that I find good and helpful. Since the beginning of the blog's existence, I have not published any sponsored article.
Some of the readers who found the information here very helpful, sometimes ask me how you can support the blog? I do not run fundraisers or support programs (type: patronite, zrzutka or "buy coffee"). The best way is to use links.
It costs you nothing, and support for the blog is self-generating.
Pozdrawiam