Jasne Błonia in Szczecin - the kingdom of plane trees and crocuses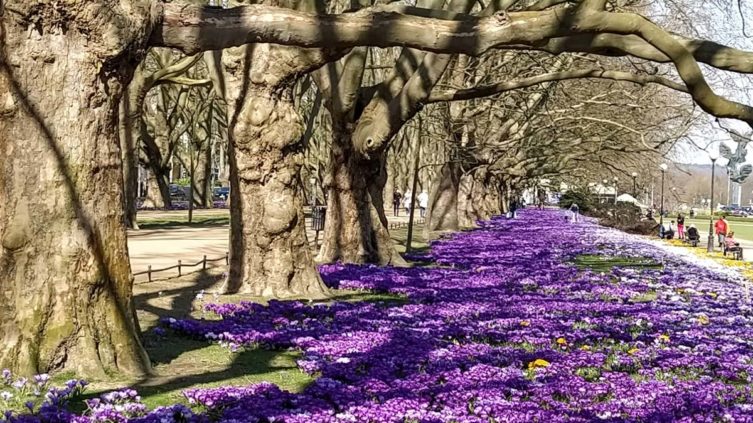 Crocuses
At the moment, I've been sharpening my teeth ... actually sharpening my teeth every year. Each subsequent spring in Jasne Błonia overwhelms them more and more.
It all started a few or a dozen - I don't remember exactly - years ago. Someone came up with the idea to plant crocuses in Jasne Błonia. In the beginning, it was modest, not much. It was enough, however. When spring came, crocuses stole the hearts of Szczeciners.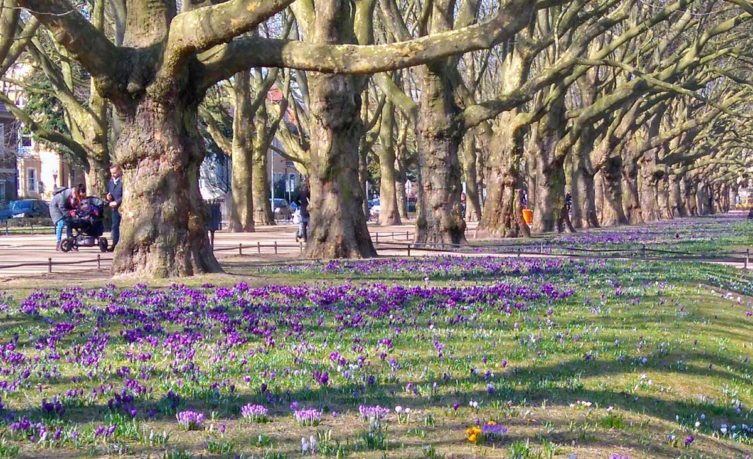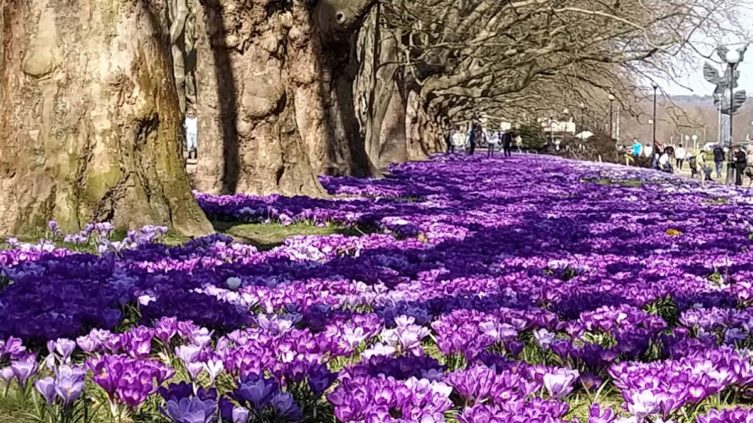 In the following years, the city invested in more seedlings. There were more and more of them and they grew denser and denser. Today they make a real carpet. I am waiting for this carpet every year.
This year's view is a real madness. It's really hard to take your eyes off.
Anyway, you can see everything in the pictures.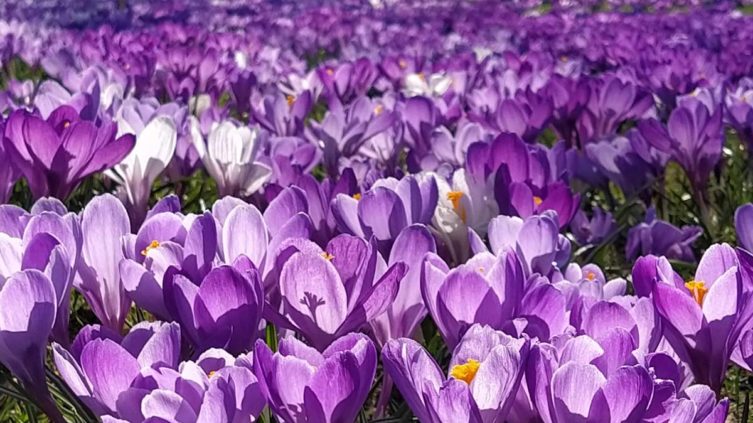 Plane trees
The unusual carpet of crocuses is accompanied by London plane trees (Platanus x acerifolia). It is the largest and most impressive cluster of plane trees in Poland (there are 212 of them in total). Trees have been growing here since 1926. They have impressive shapes and sizes. They create a unique scenery in the form of regular alleys.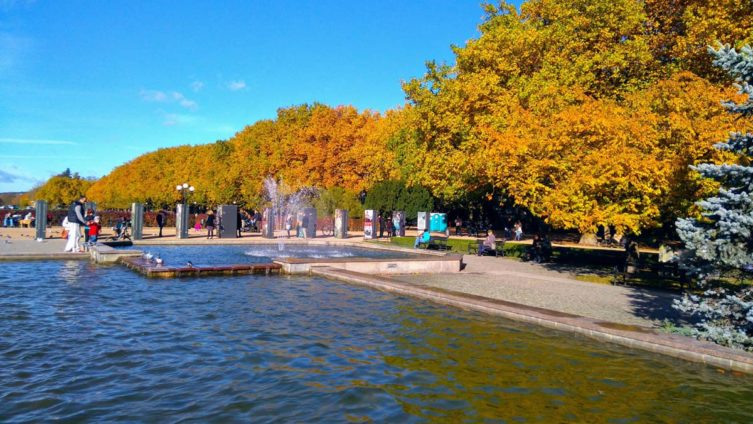 Bright Błonia
You will find crocuses and plane trees at Jasne Błonia. Jasne Błonia is nothing more than a rectangular, green square (green), located in the center of Szczecin. One end of the square is closed by the City Hall building (the building is also called the Green Town Hall), and the other end of the square opens onto the beautiful and extensive Kasprowicz Park.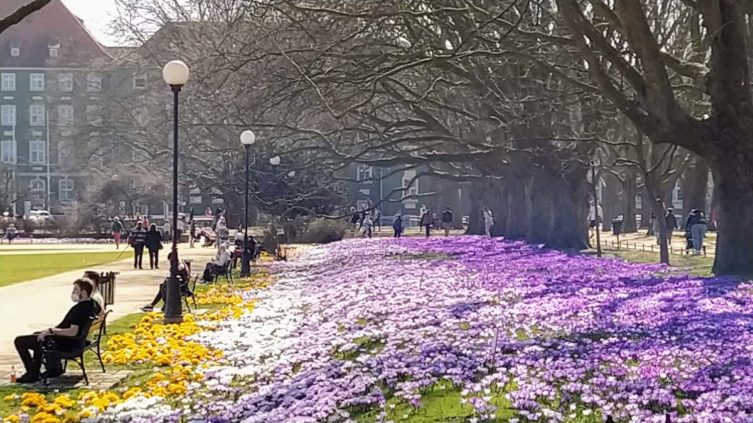 Bright Borders Arrangement (1), the location of the Green Town Hall (2) and Kasprowicz Park (3) can be seen on the map below.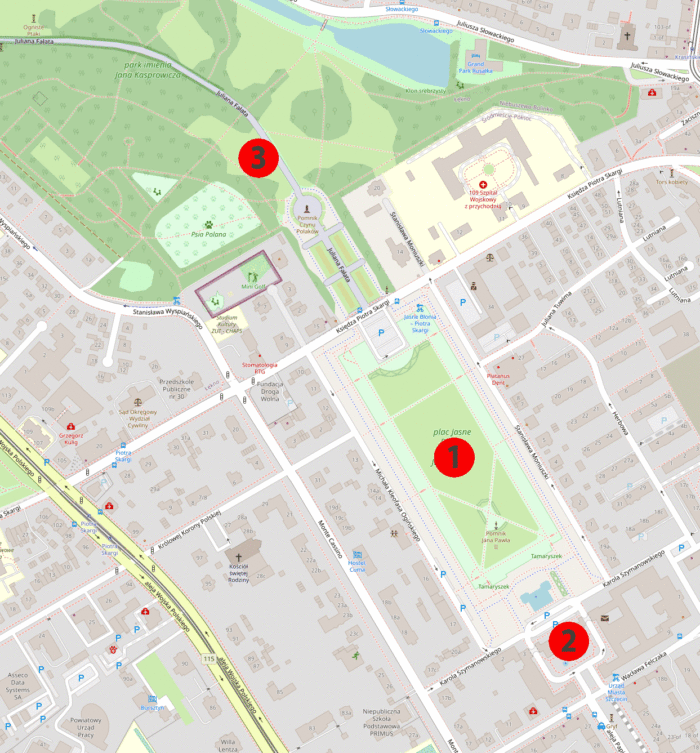 Useful GPS coordinates
Parking at Jasne Błonia, GPS coordinates:
53°26'29.4″N 14°32'20.5″E
53.441510, 14.539027 - click and route
Important to me!
Give the article a good rating
(5 stars welcome 😀)!
Below are icons that you can easily use
share
article, and at the top of the page a button to like the profile on Facebook.
DO IT please!
The blog is alive from visits and thanks to that it has a chance to develop. It's free, and
is very important to me
. Thanks in advance!
Pozdrawiam