Mirador de Ses Animes viewpoint with the Torre del Verger defensive tower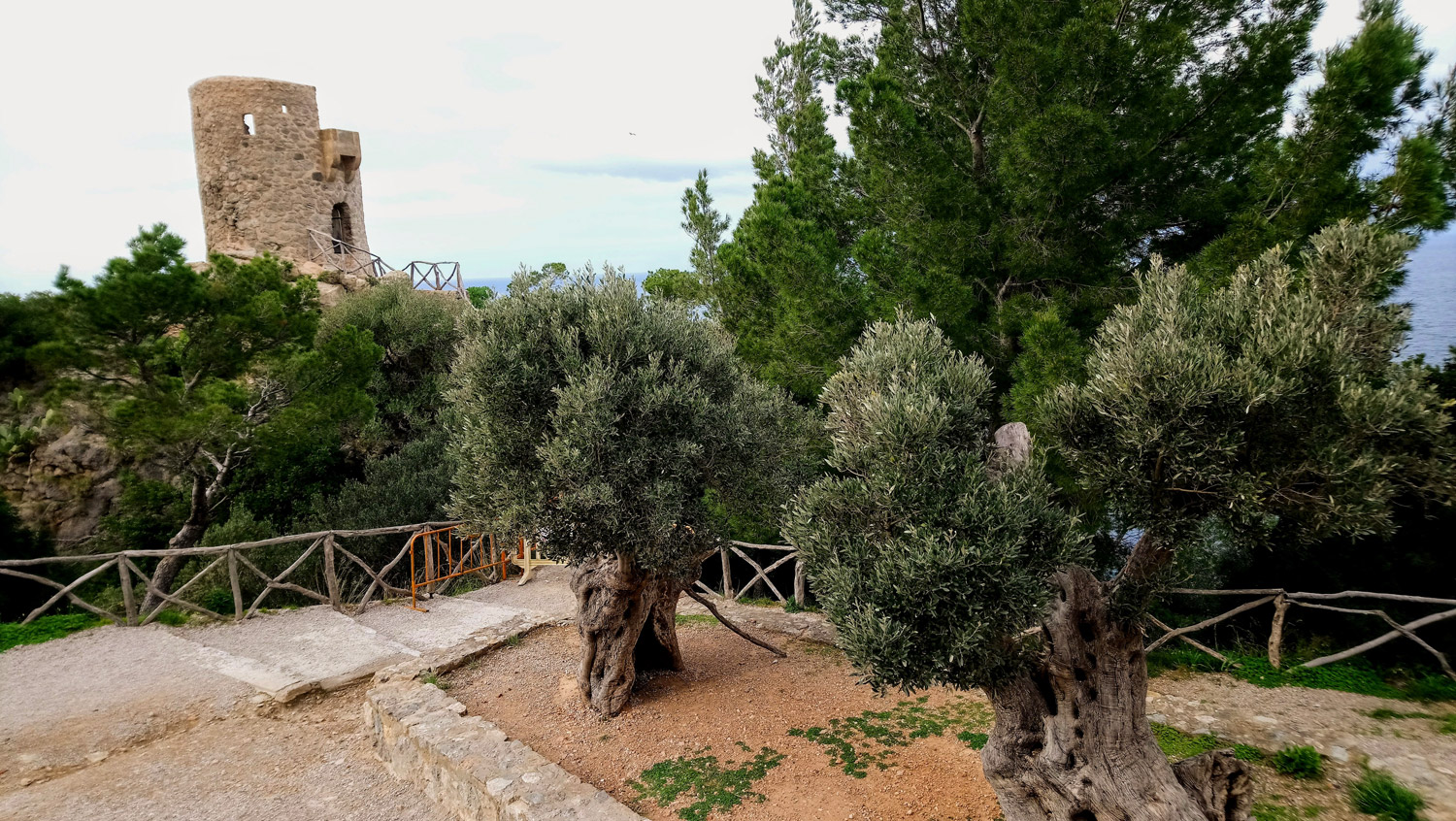 Viewpoint Mirador de Ses Animes (or Mirador Torre del Verger) you'll meet on the way from Estellencs to Banyalbufar (via MA-10). It is located right on the road and there are two small car parks next to it. The first one just in front of the tower, and the second one just behind it, regardless of which side you come from.
The lookout takes its name from the defensive tower, which (apart from the views) is its biggest attraction. Two tower names are commonly used: Torre de Ses Animes (Tower of Ghosts) and Torre del Verger. Hence the viewpoint has the name 2.

Many people say that this is one of the most interesting viewpoints on the island, especially from the top of the tower. Unfortunately, we were not able to convince ourselves of this, because currently the entrance to the tower for security reasons has been closed. Probably (according to the information at the tower) this is associated with soil instability and the risk of tearing the ground with the tower. It's a shame, because the views from the surrounding area of ​​the tower are nice, so I expect that from the top of the tower could be extremely beautiful. If you are lucky and able to climb the tower, then from this point of the island the sunsets are said to be particularly charming.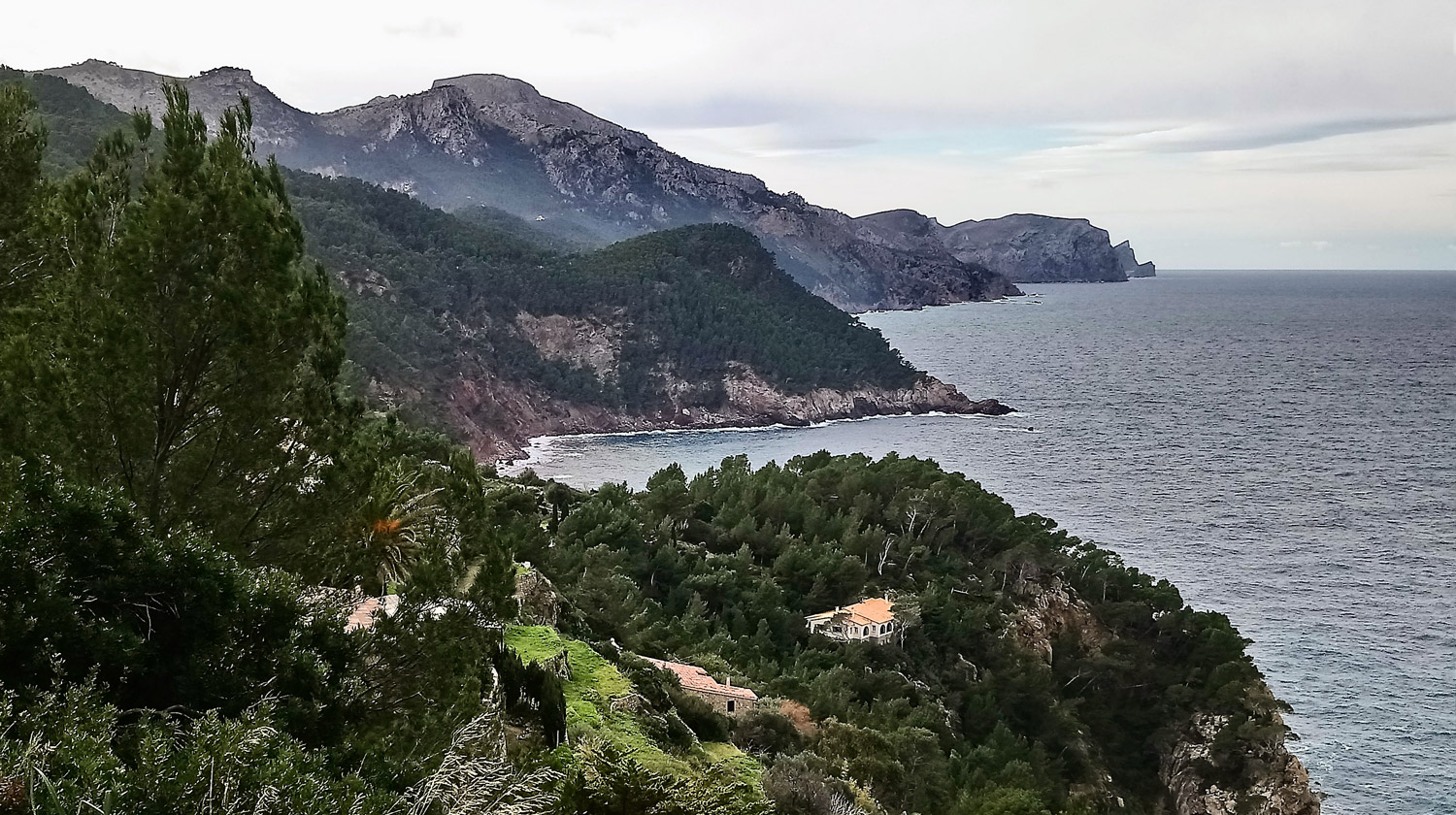 The tower itself was founded 1579 of the year, as one of the towers that make up the ring of defensive and observation towers. The system of defensive towers was built to protect the area of ​​the island from frequent pirate raids. In addition to the defensive function, the towers also served as observation and signaling points, as elements of early warning of approaching pirate ships.
In 1995 the tower was restored, but unfortunately I mentioned the problem with soil stability.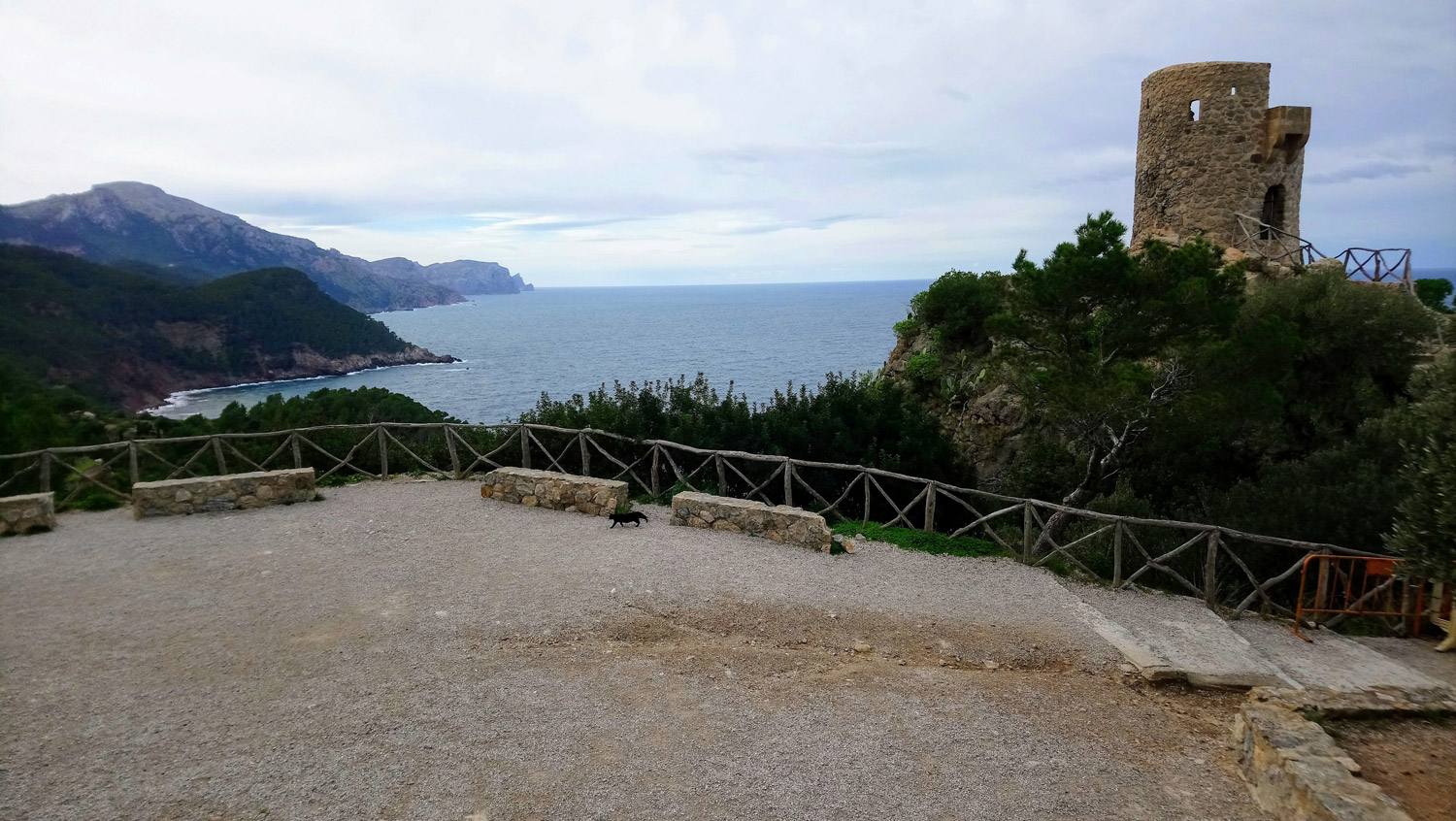 And this is one of my favorite, our joint photos. Combined by Asia.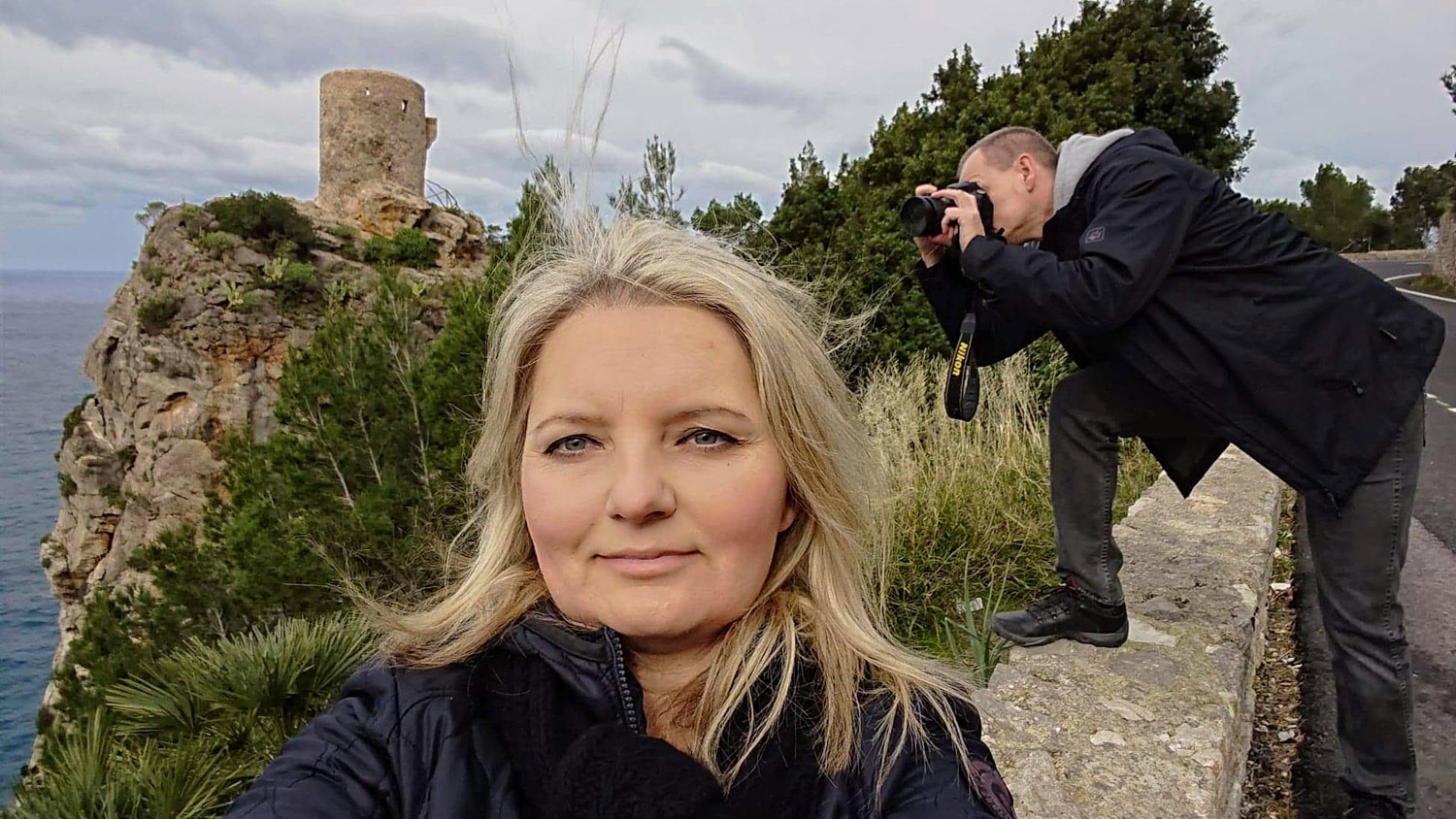 Useful GPS coordinates
Parking by the tower: 39 ° 40'59.9 ″ N 2 ° 30'01.3 ″ E or 39.683317, 2.500360
Important to me!
Give the article a good rating
(5 stars welcome 😀)!
It's free, a
for me it is very important!
The blog lives on visits and thus has a chance to develop.
Please do it
and ... thank you in advance!
I also post
link to Facebook profile - [click]
. Come in and press "
Follow
"then you will not miss new, inspiring posts.
Unless you prefer
Instagram
. I'm not a social media demon, but you can always count on something nice to look at on
my instagram profile - [click]
. The profile has just been created, so
for now he is starving
, due to the lack of followers. He is happy to receive any observer who feeds him with his love.
Pozdrawiam