Bloody Moon - photos, equipment and a few words
The photo was of course submitted in a graphic program from three separate shots.
Pictures were taken during the lunar eclipse on 28 September 2015 year.
The hours of taking individual frames are given at the bottom of the photo.
I used a telescope to take pictures Skywatcher D 150 F 750 (BKP15075EQ3-2).
Other equipment is:
- adapter ring for mounting the NIKON apparatus
- SLR NIKON D50
… And if someone likes telescopes, it's worth watching HERE - click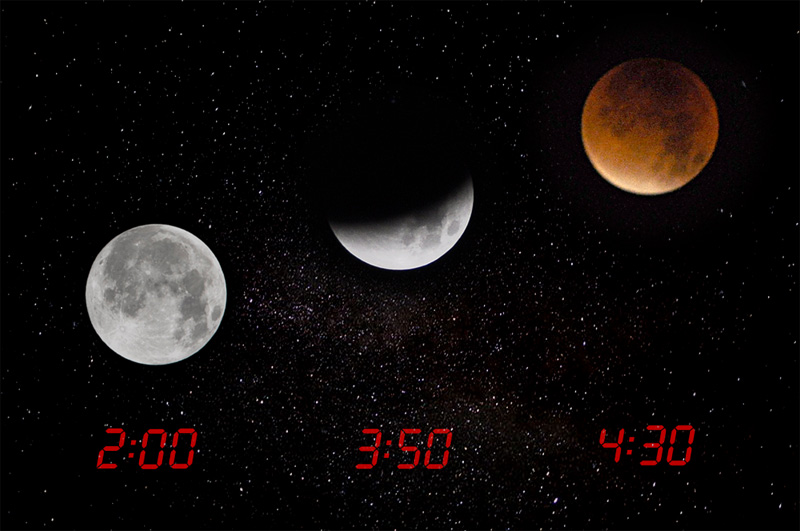 Important to me!
Give the article a good rating
(5 stars welcome 😀)!
It's free, a
for me it is very important!
The blog lives on visits and thus has a chance to develop.
Please do it
and ... thank you in advance!
I also post
link to Facebook profile - [click]
. Come in and press "
Follow
"then you will not miss new, inspiring posts.
Unless you prefer
Instagram
. I'm not a social media demon, but you can always count on something nice to look at on
my instagram profile - [click]
. The profile has just been created, so
for now he is starving
, due to the lack of followers. He is happy to receive any observer who feeds him with his love.
Pozdrawiam