Cala dell'Acquaviva - a bay and a beach hidden in a small Ford in the south of Italy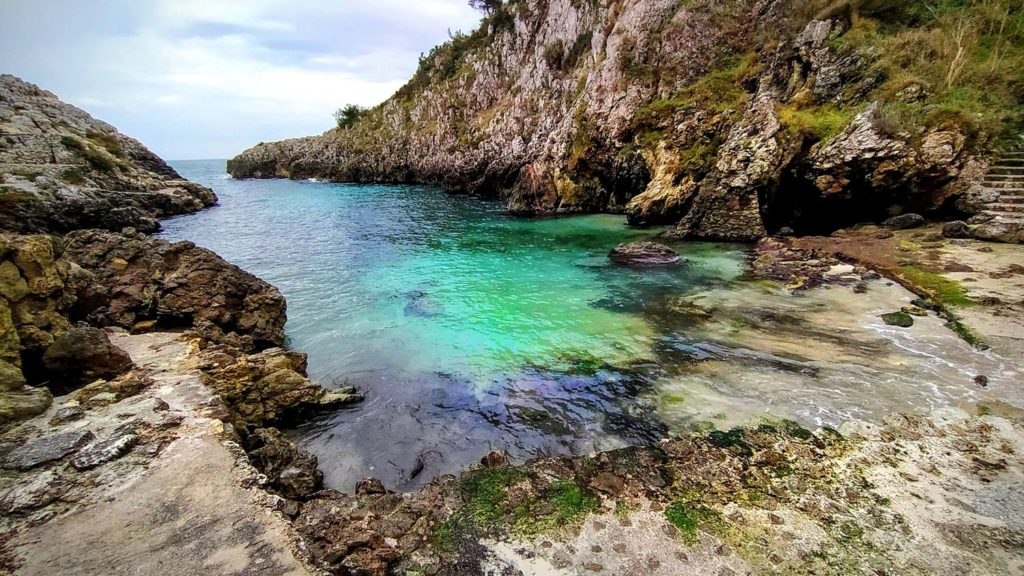 In fact, I wrote everything in the title of the entry. Everything except that the place is really fantastic. A beautiful, small and cozy beach is squeezed deep between the rocks of the bay. The rocky fjord protects the beach from the wind, and the winding bay damps the sea waves so that the water by the beach is always calm. Tourists visiting the beach in summer take advantage of yet another circumstance here. The very cold waters of the nearby streams are constantly flowing into the bay, cooling the waters of the bay significantly.
In summer, when the air, beach and sea waters are already very hot, cold streams slightly lower the water temperature in the bay, and sunbathers willingly cool down in it.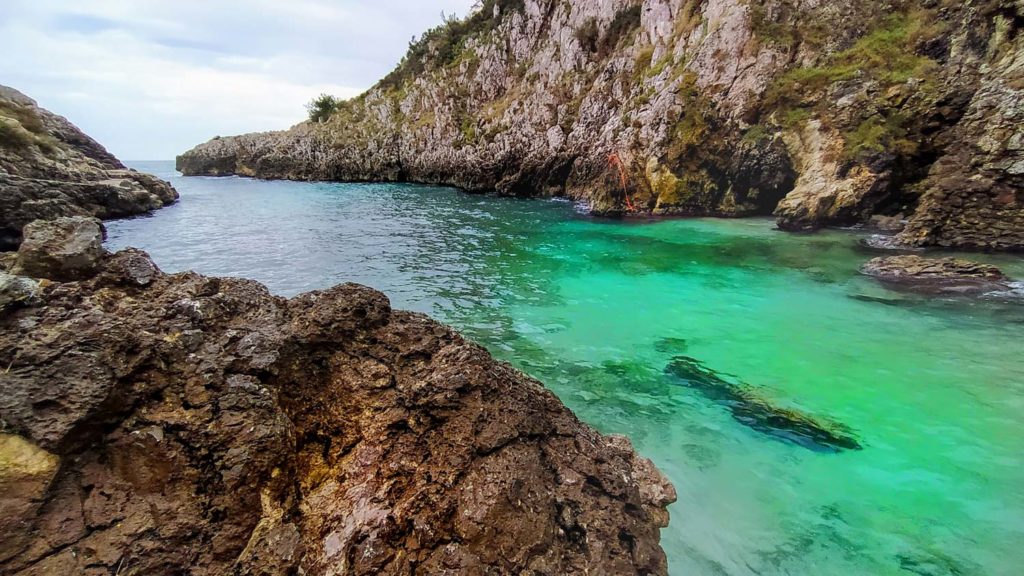 Due to the fact that the water in the bay is always cool and calm, it is also incredibly clear and has a unique emerald color. It's hard to saturate your eyes with this color. You want to look at this water almost endlessly.
No matter how much time you spend here, you will feel sorry for leaving this place.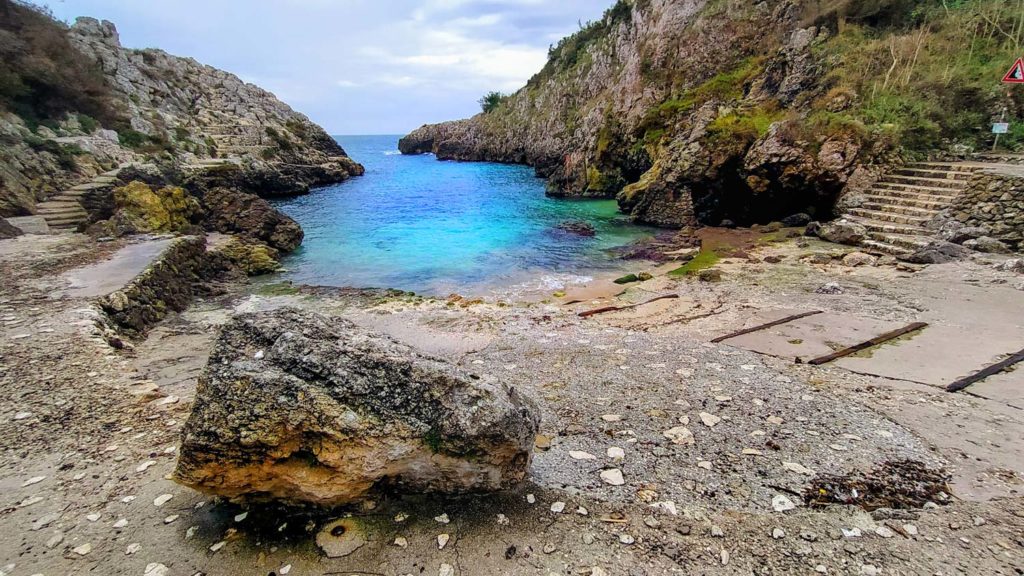 On the left side of the bay, a path leads up the rocks. A short walk along it will allow you to see the bay and the beach from a different perspective: from above. It is definitely worth taking this walk.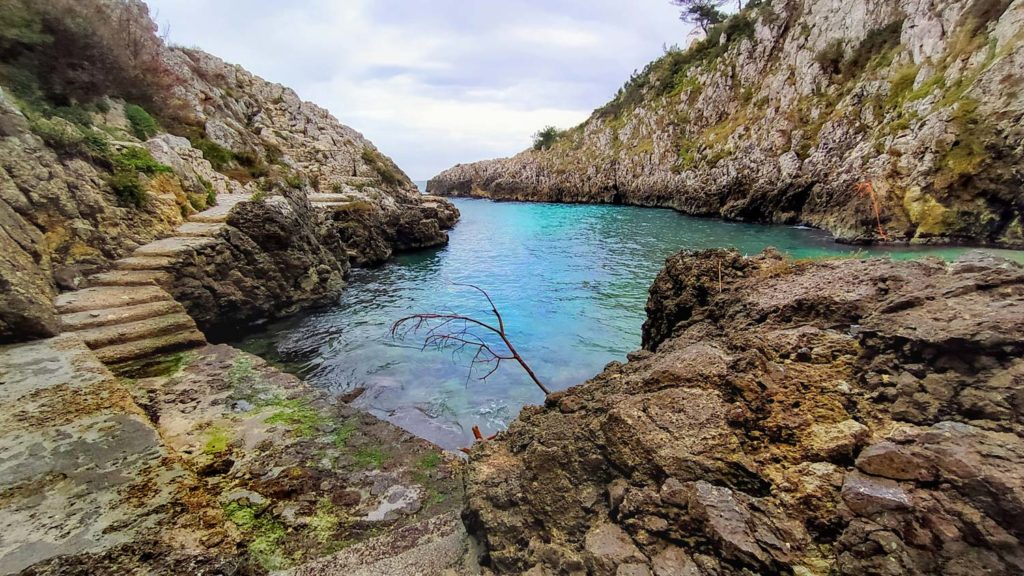 The beach is mostly rocky and the sandy part of the beach is really small. On the rocks around the bay, there are a lot of places to lie on the rocks, or put up a small sunbed. When going to Cala dell'Acquaviva, it is worth taking a deckchair or a fairly thick foam pad with you to ensure proper comfort of rest.
There is a small but convenient car park right on the beach.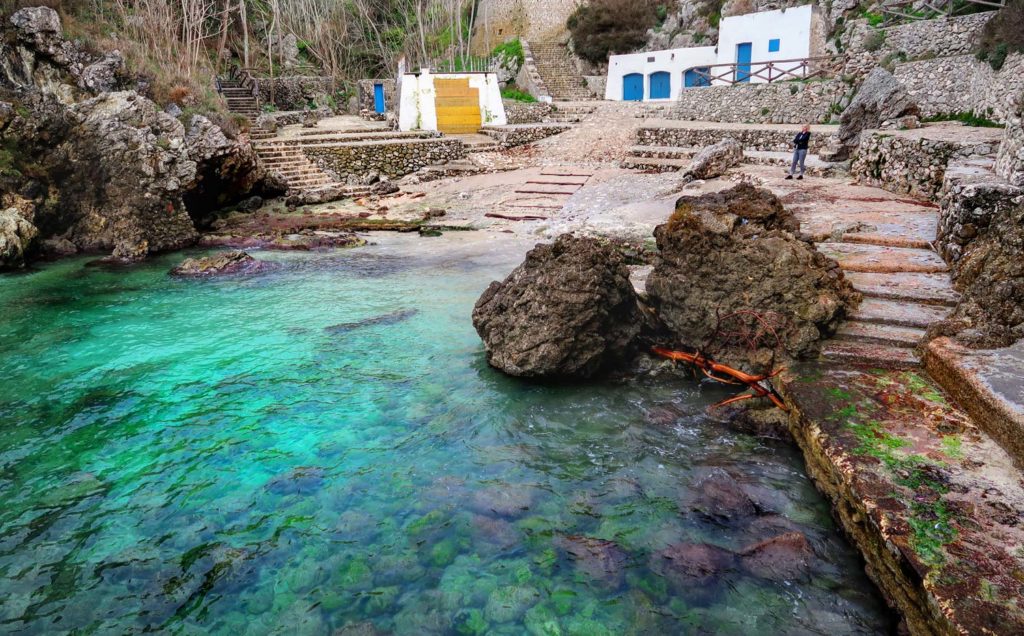 Useful GPS coordinates
Parking at the descent to the beach, GPS coordinates:
39°59'29.4″N 18°24'47.7″E
39.991500, 18.413254 - click and route
Important to me!
Give the article a good rating
(5 stars welcome 😀)!
Below are icons that you can easily use
share
article, and at the top of the page a button to like the profile on Facebook.
DO IT please!
The blog is alive from visits and thanks to that it has a chance to develop. It's free, and
is very important to me
. Thanks in advance!
Pozdrawiam