Valldemossa, Chopin, George Sand and Cell No. 4, i.e. Chopin's cell in Majorca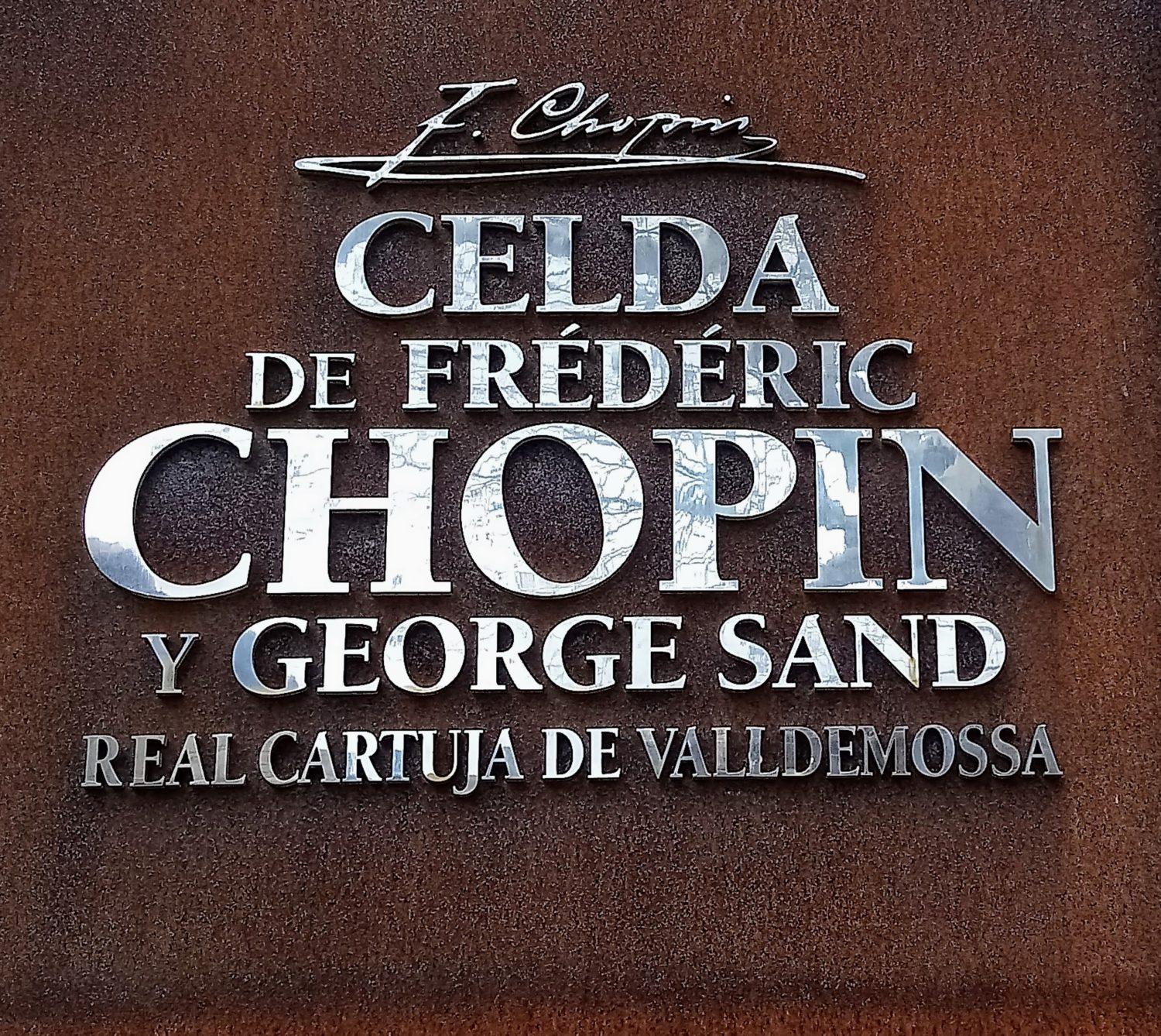 Chopin's island of love?
It is the year of 1838. This summer, Fryderyk Chopin's relationship with George Sand became a reality, and already in the fall, Chopin had a severe cold. For a bothersome cough that he couldn't get rid of, the doctors recommended a trip to a sunny place.
Direction Mallorca
Majorca, and Valldemossa on it, seemed like a good idea. Here, King Sancho I, suffering from asthma, built his palace in the fourteenth century, recognizing that the mountain climate of the area would do him good. This gave rise to Valldemossa. He actually felt better here, so he spent most of his time here until his death.
At 1399, the palace was handed over to the Carthusians of Tarragona (a law with very strict rules) and turned into a monastery.
8 November 1838 year, after 7 days of travel, Fryderyk Chopin and George Sand came to Valldemossa and rented one monastery cell. It was the cell number 4.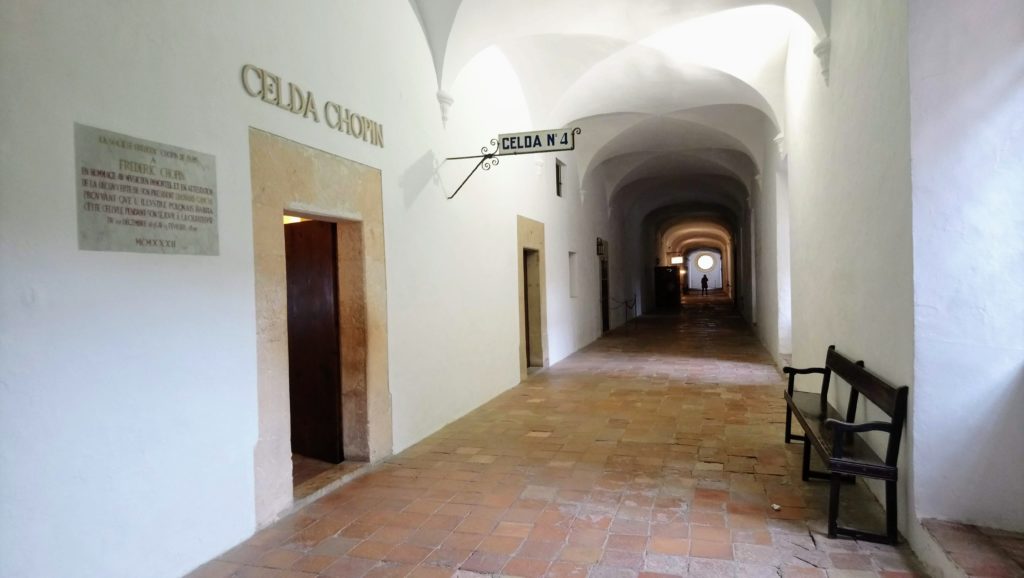 The rented cell consisted of three small rooms and a terrace with a mini garden.
And everything would be beautiful, if not ...
Chopin's piano
... in fact it's a piano. It is known that Chopin needed an instrument. So his piano was sent in his wake, from Paris to Majorca. During the journey, the piano went through various adventures, including disappearance, but in the end it was happily recovered. At that time, Chopin used a borrowed instrument of mediocre - as he himself claimed - quality. Upon reaching the island, his piano was handed over to a customs warehouse in Palma de Mallorca and subject to customs duty. The value of the fee demanded by the customs officers was close to half (!!!) the value of the instrument. Chopin could not afford to buy the instrument. In the end, the piano did not reach Chopin until January 1839, a route that is hardly legal. It was smuggled through a hole in the wall.
scandal
A pair of lovers (Chopin and George Sand) without marriage, became a source of universal scandal. Residents did not accept this state of affairs, often showing overt hostility. George Sand's eccentric personality, who used men's suits and smoked cigars, further provoked residents. As a result, even food prices for Chopin and George Sand were especially overpriced.
Weather
As if that was not enough, the main destination, i.e. the climate and weather were not good either. In Majorca, winter 1838 / 1839 was extremely cold, rainy and nasty.
Chopin's health deteriorated significantly. Over time, it became clear that he had tuberculosis. Fear of illness meant that none of the residents did not want to have contact with them. When at last 11 February 1839 couple decided to leave the island, they were unable to find in Valldemossa anyone who would agree to transport them to the port.
Souvenirs
After Chopin's departure, most of the things he came into contact with were burned by the town's inhabitants for fear of contracting tuberculosis. Fortunately, not everything was destroyed.
The rooms of cell number 4, as well as the terrace with its garden can be visited today.
The rooms feature an original piano on which Chopin, despite all adversities, composed several of his most outstanding works. We will also find manuscripts, letters, sketches and even a lock of Chopin's hair found in one of the books left by George Sand.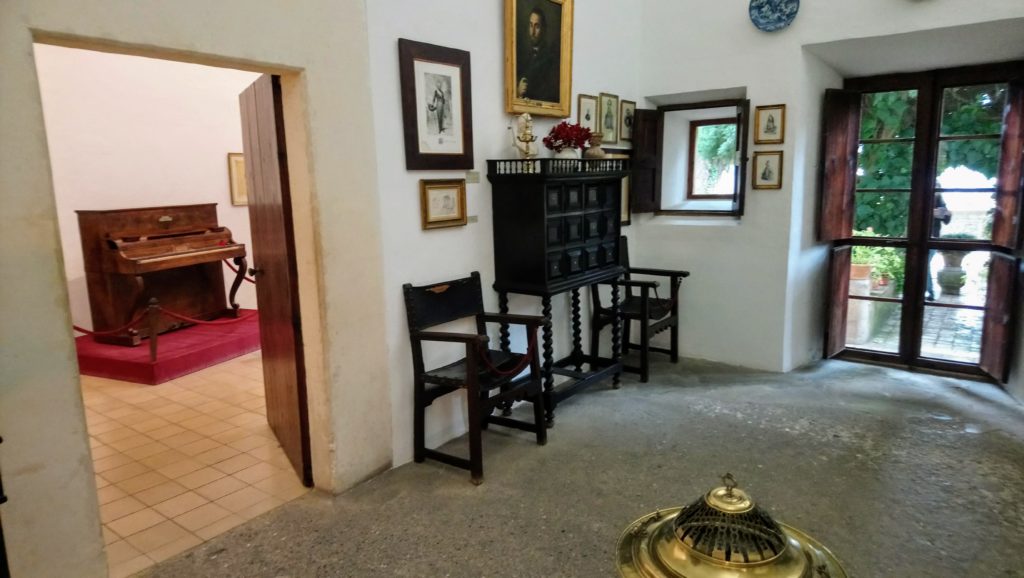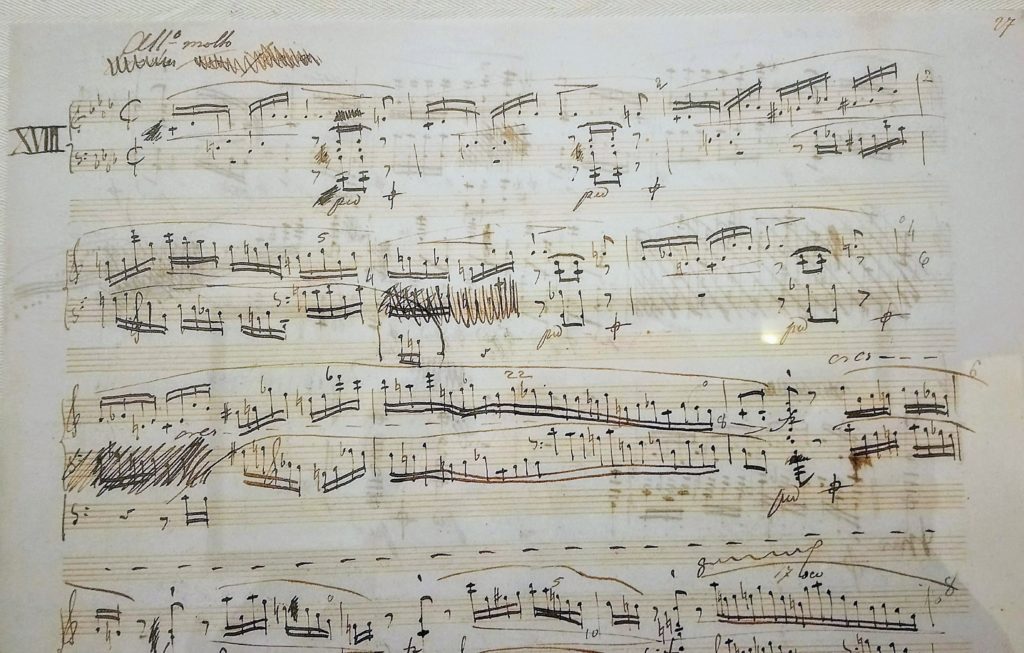 The exhibit that raises a lot of emotions is the artist's original death mask.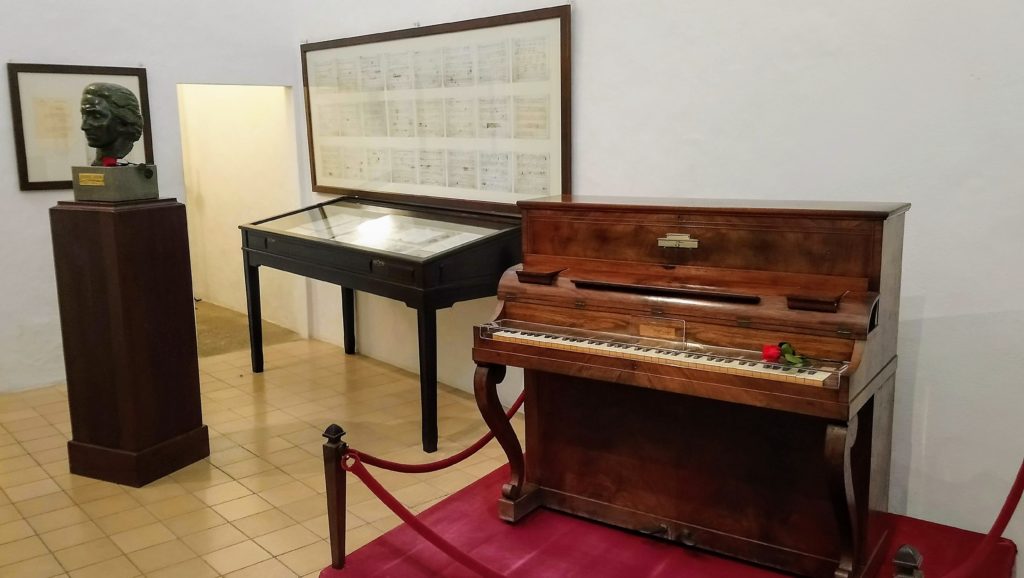 When visiting cell 4, it is worth going out to the terrace, from which you can admire the view of the Serra de Tramuntana range.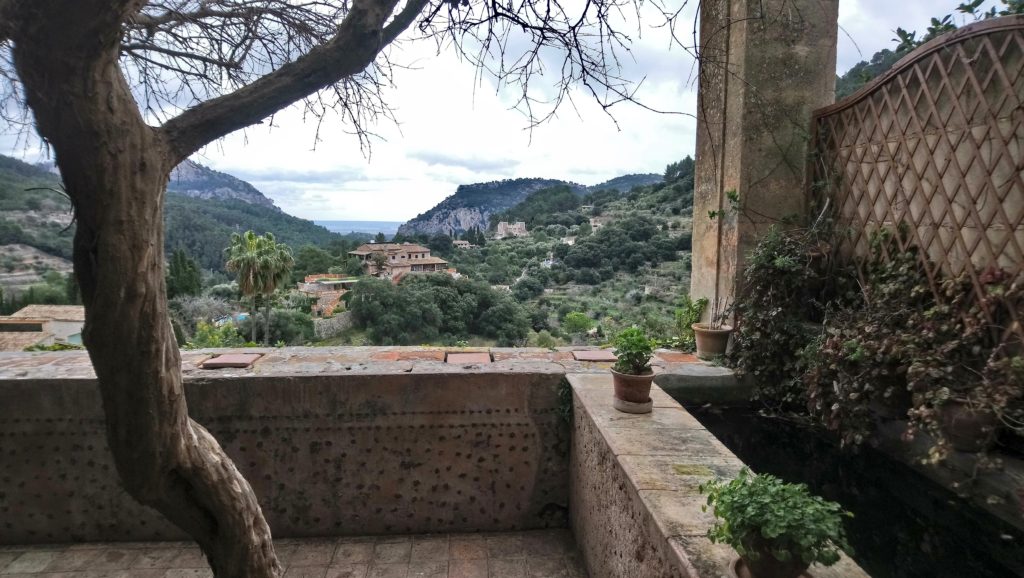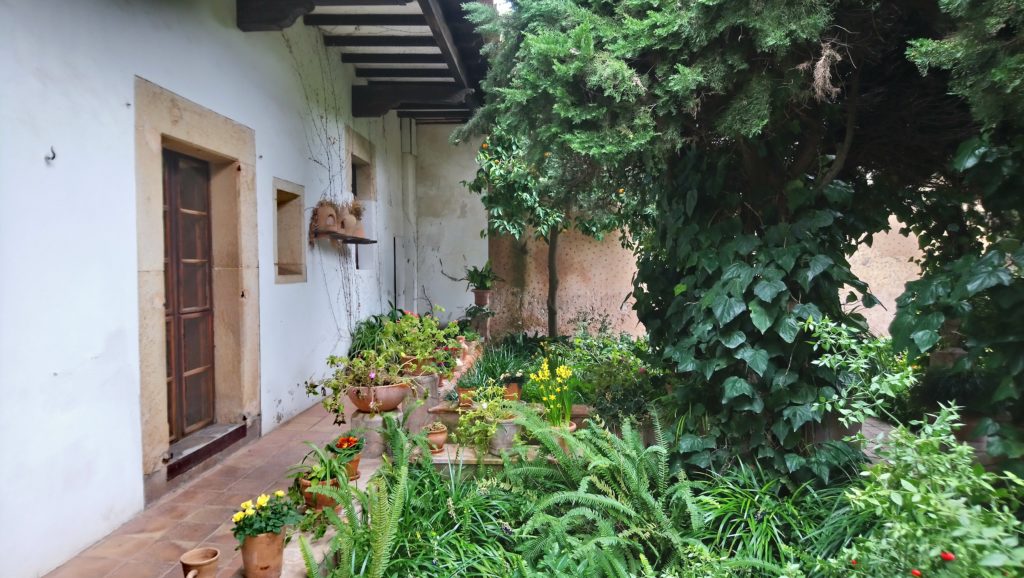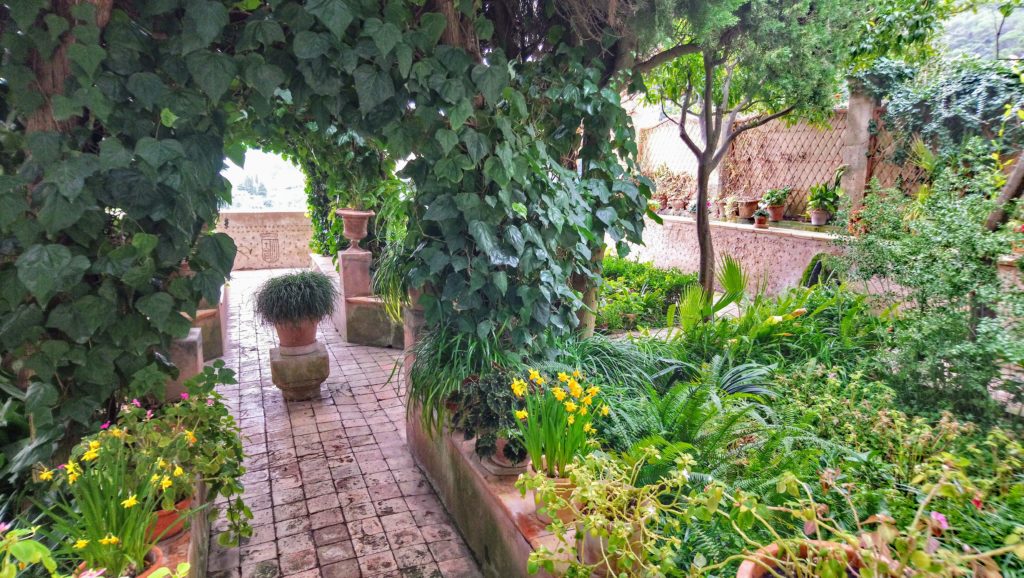 Years later, the attitude of the inhabitants of Valldemossa to Chopin changed radically. Today it would be difficult to find someone who did not mention him with respect. Especially since mainly thanks to Mr. Frederick, Valldemossa is visited by over 300 thousands of tourists annually.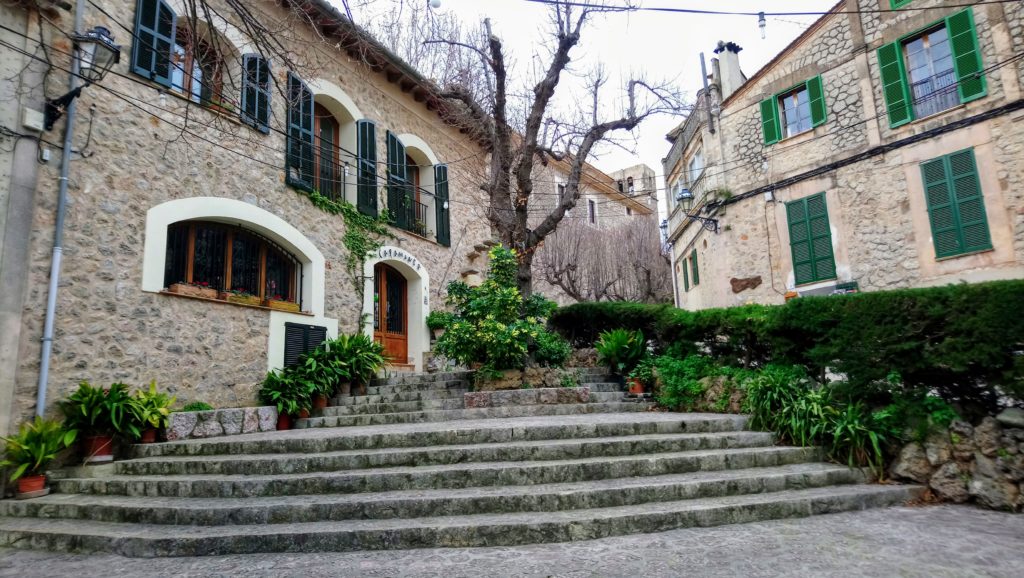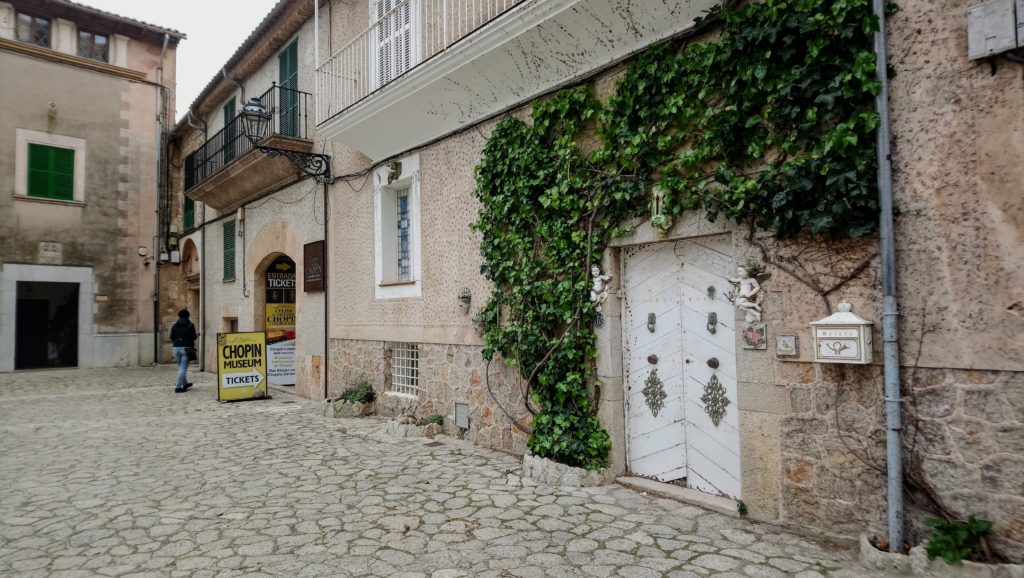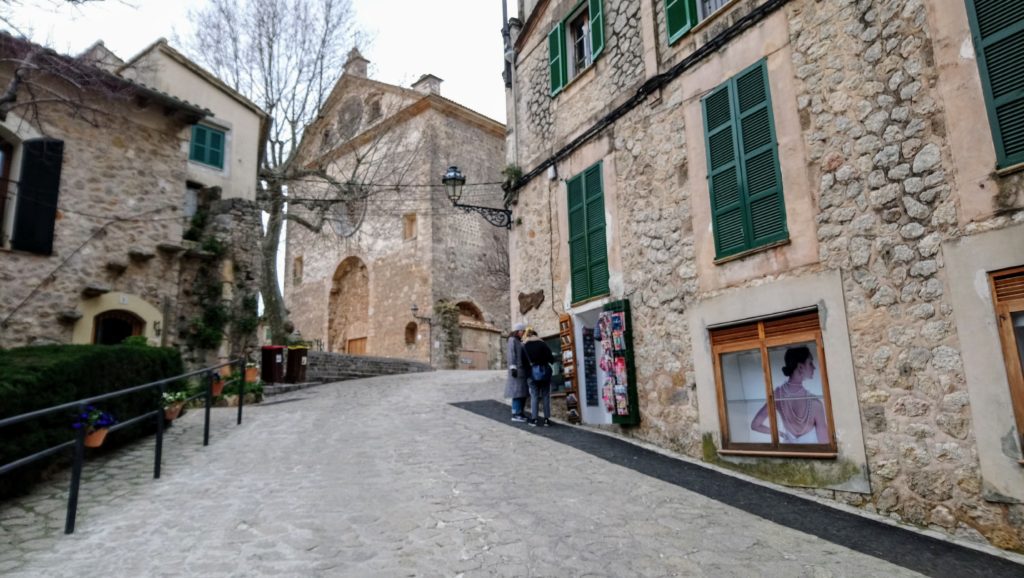 How to get there
Valldemossa is best reached by rented car (the distance is less than 20km from Palma de Mallorca). Below I give GPS coordinates to the parking lot closest to the museum and the historic center of the town, and a map with the path from the parking lot to the museum.
Valldemossa is one of the points I developed for my trip to Majorca: Majorca - attractions, sightseeing, car rental, practical information. Guide - [click]
Valldemossa - Parking (GPS coordinates):
39.710908, 2.621249 or
39°42'39.3″N 2°37'16.5″E
The Fryderyk Chopin Museum and George Sand (GPS coordinates):
39.709315, 2.622519 or
39°42'33.5″N 2°37'21.1″E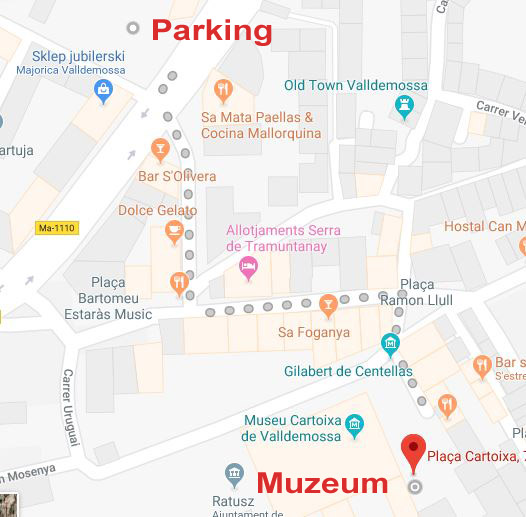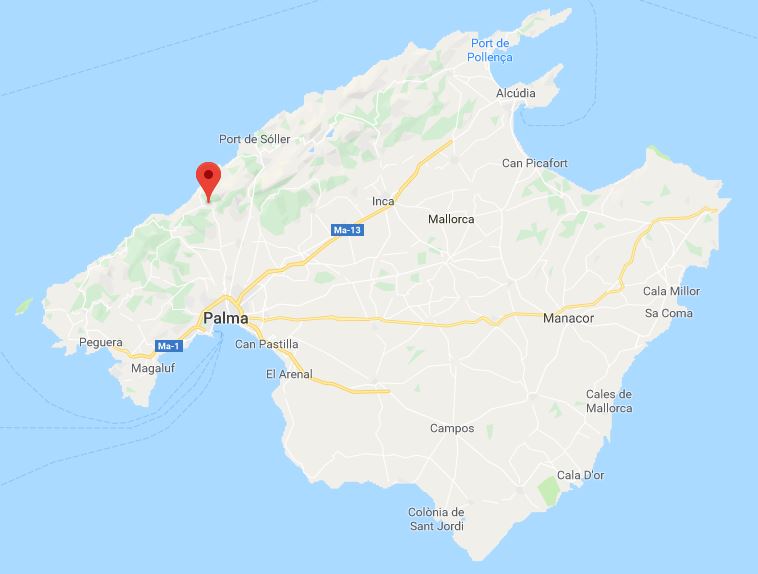 Important to me!
Give the article a good rating
(5 stars welcome 😀)!
Below are icons that you can easily use
share
article, and at the top of the page a button to like the profile on Facebook.
DO IT please!
The blog is alive from visits and thanks to that it has a chance to develop. It's free, and
is very important to me
. Thanks in advance!
Pozdrawiam