Hvalnes - a vantage point on a rocky promontory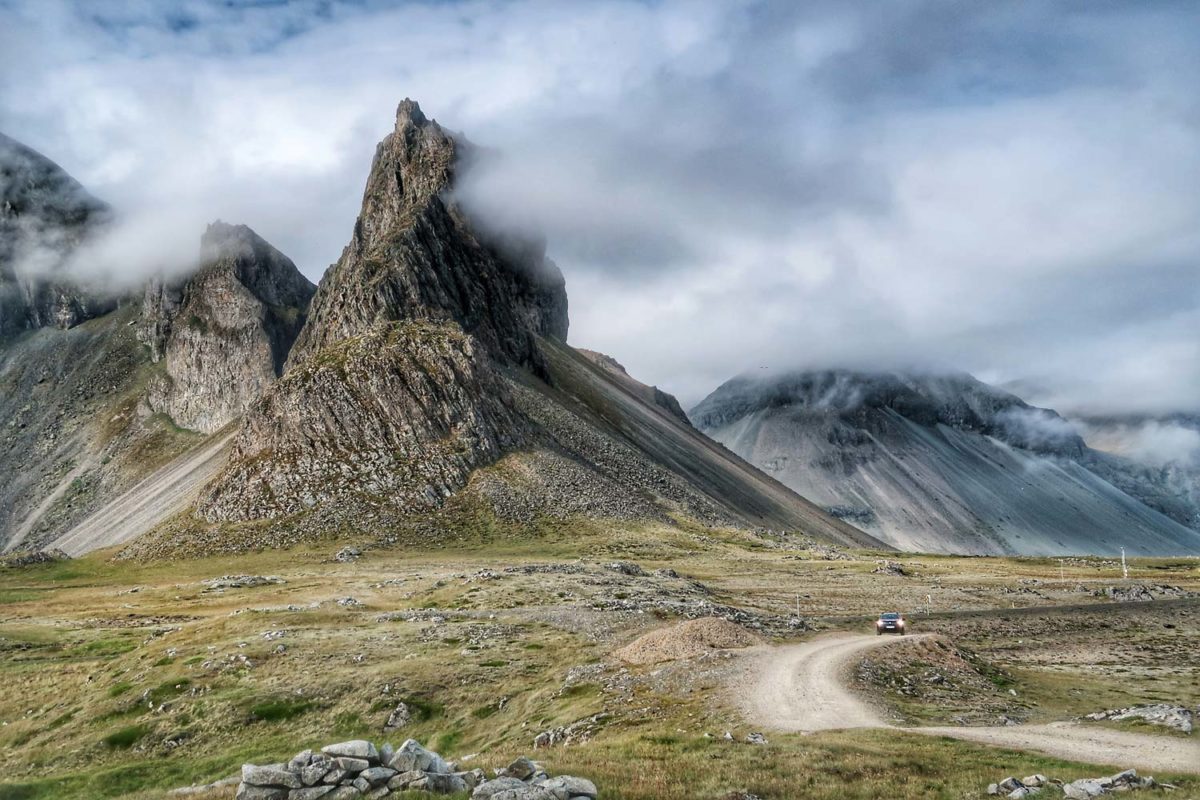 Stop and rest
Hvalnes is a great place to stop, rest and take a short walk. Unfortunately, it is easy to miss it, cross it and go on. For this reason, I decided to post information about him in the form of a separate entry.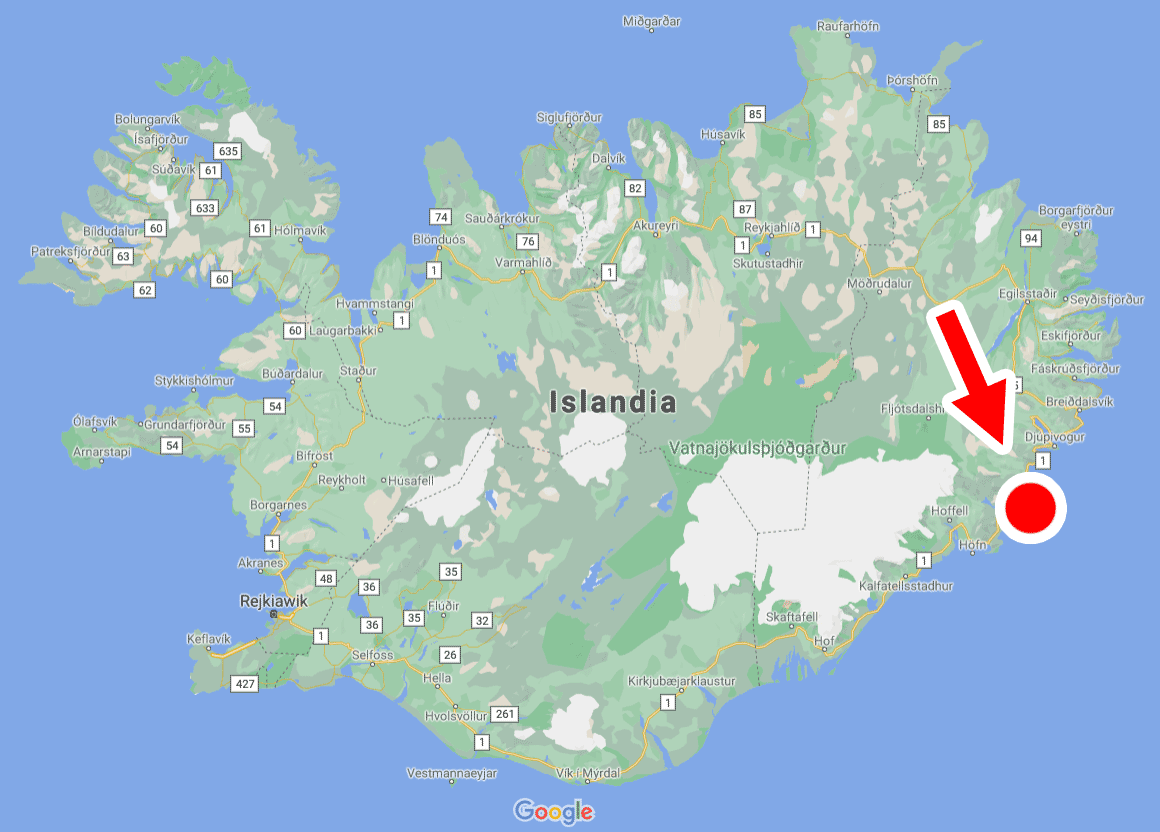 The viewpoint is located on a rocky promontory. It offers a perfect view of the ocean, a black beach in the form of a long, narrow spit and beautifully shaped mountains.
The beach area is also a nature reserve, and the surrounding fjords are an excellent habitat for birds. For this reason, Hvalnes is a place frequently visited by nature photographers. If you are a wildlife lover, an observer of bird life and their habits, then a walk along the black beach can bring you a lot of pleasure.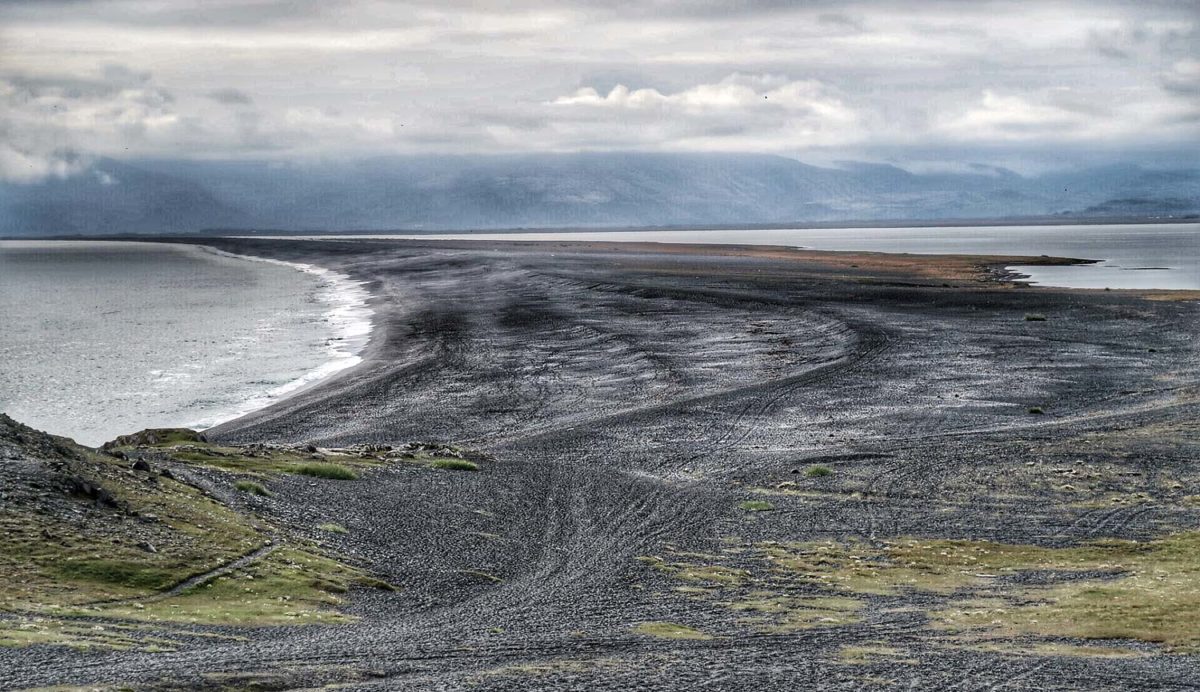 Green and blue oyster
While walking along the black beach, look carefully under your feet so as not to destroy the one that grows here Mertensia Maritina, otherwise known as the Oyster. It is a small perennial with leathery green-blue leaves and blue flowers. She liked, among others Iceland, Canada and Siberia.
The name of the plant is directly related to its… taste. The leaves of Mertensia Maritina have a slightly fishy aroma which is identical to the taste of oysters.
Unfortunately, as it usually happens in life, this peculiar feature made restaurateurs crazy about it and now, due to its intensive exploitation, it is in danger of extinction.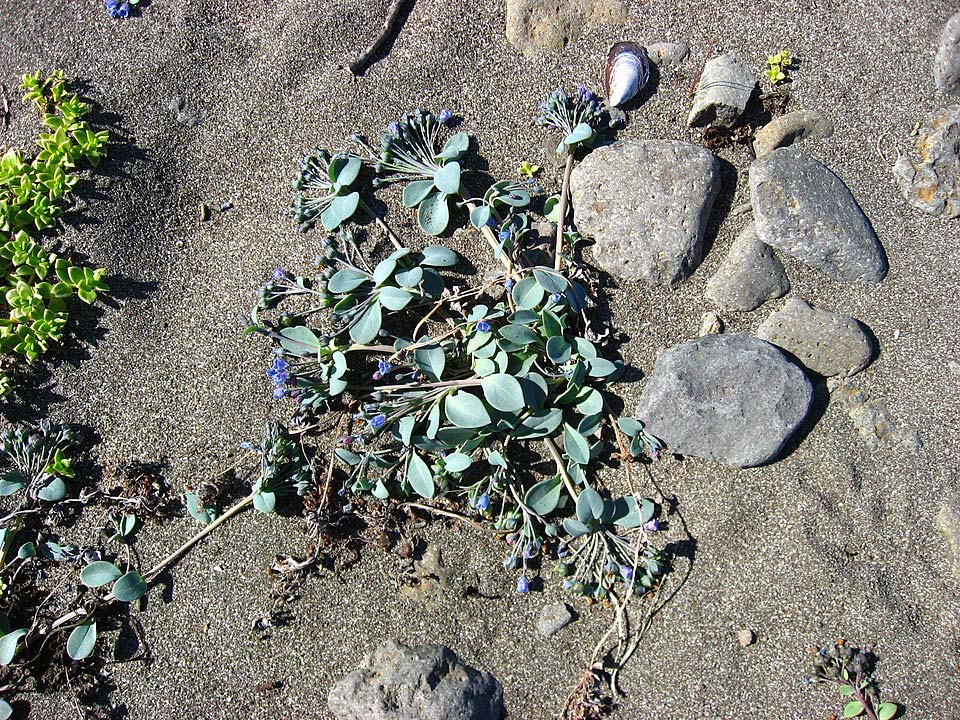 The price of the plant quickly reached the astronomical price, even up to several euros for one (!!!) leaf. This paradoxically, instead of stopping its over-harvesting, actually increased it. You know - the greater the price, the greater the profit.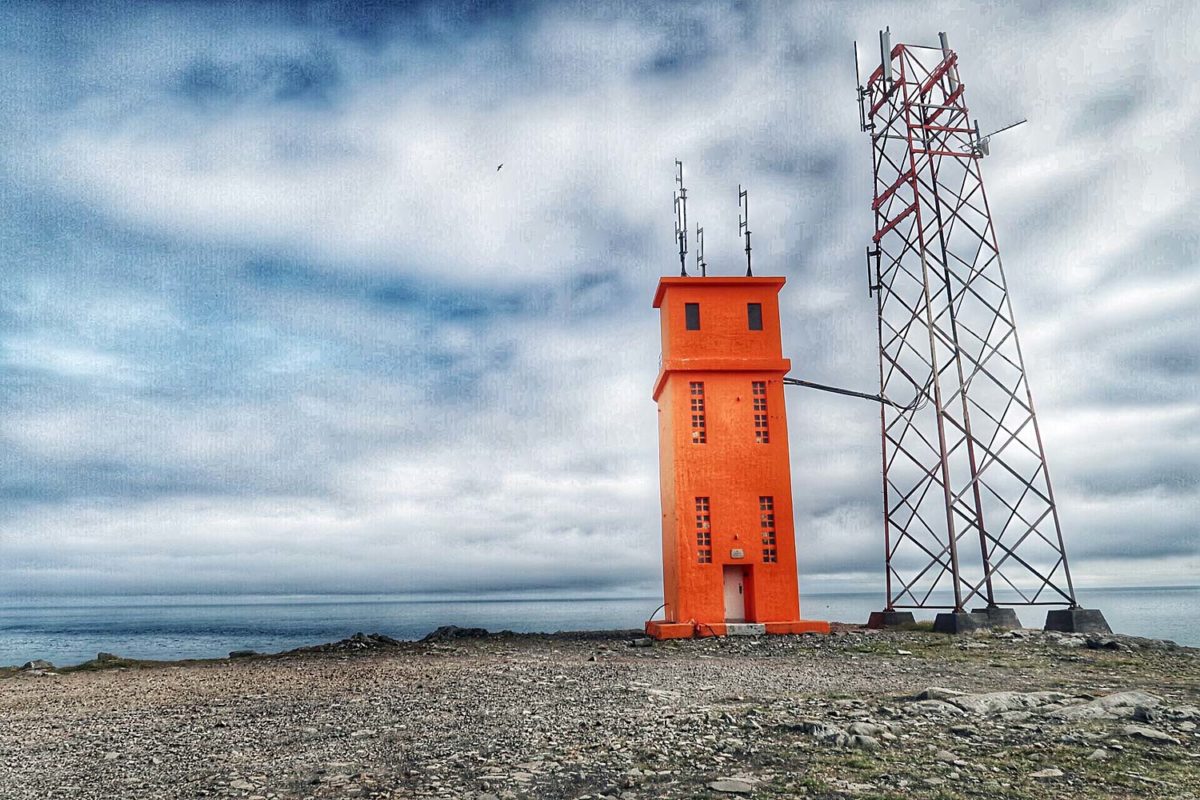 There is a lighthouse on top of a rocky headland and an old peat farm nearby.
As you can see, the place seems quite typical and inconspicuous at first glance, but when you look closely, it becomes very interesting.
Access and parking
Getting there is very easy, because right next to the main road that winds around Iceland, road number 1. All you need to do is take a few hundred meters of dirt road to the side and you are almost at the end of the headland.
The coordinates of the parking lot near the lighthouse can be found below.
Parking near the lighthouse on Hvalnes, GPS coordinates:
64°24'09.5″N 14°32'24.2″W
64.402639, -14.540061 - click and route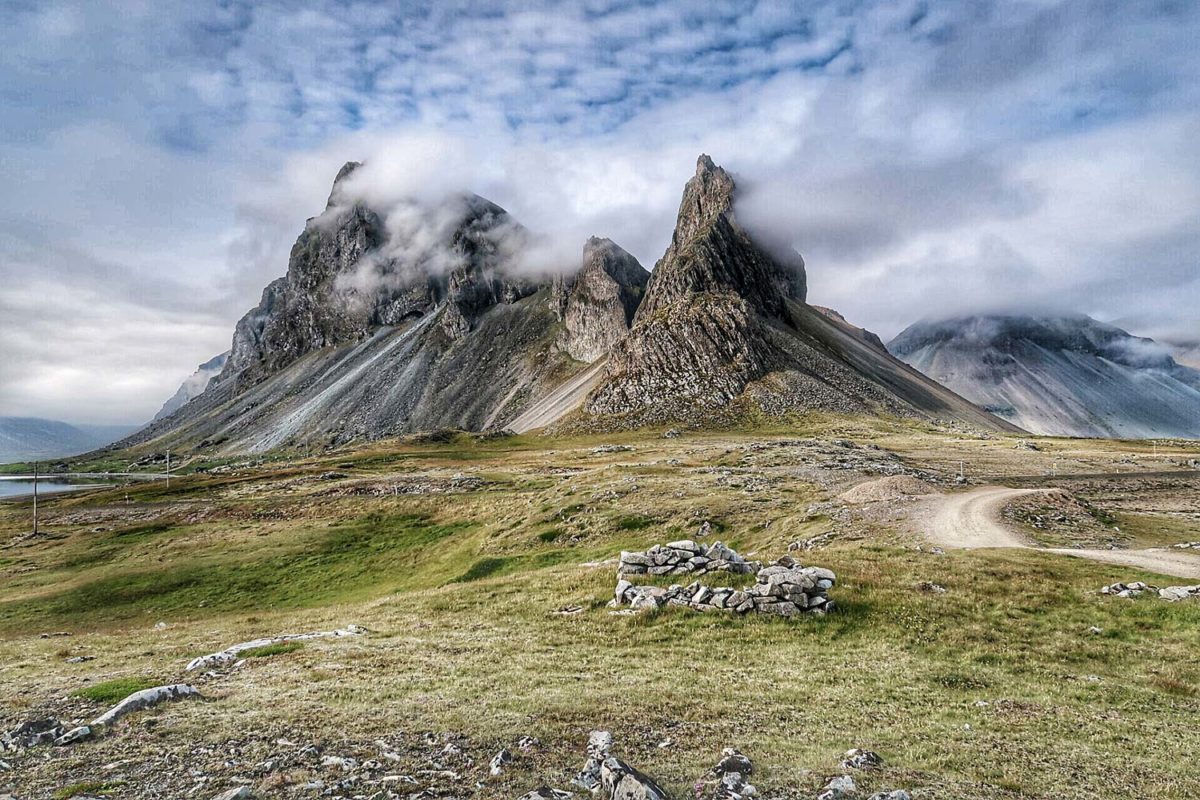 Hotels nearby Hvalnes
The closest larger the hotel base is in Hofn - [click], which is about 50 km from Hvalnes.
However, individual objects can be found a little closer. Some of the closer ones can be found below:


Iceland sightseeing itinerary
The entry you are reading is an element prepared by me
Iceland sightseeing plan
. Most likely, everything you need to prepare for your trip to Iceland can be found in this entry. Weather, accommodation, car rentals, tourist attractions and a map of a trip around Iceland ... all in one place:
Iceland - map and sightseeing plan, tourist attractions, excursions, the most beautiful places - [click]
.
Be sure to read!
Important to me!
Give the article a good rating
(5 stars welcome 😀)!
It's free, a
for me it is very important!
The blog lives on visits and thus has a chance to develop.
Please do it
and ... thank you in advance!
I also post
link to Facebook profile - [click]
. Come in and press "
Follow
"then you will not miss new, inspiring posts.
Unless you prefer
Instagram
. I'm not a social media demon, but you can always count on something nice to look at on
my instagram profile - [click]
. The profile has just been created, so
for now he is starving
, due to the lack of followers. He is happy to receive any observer who feeds him with his love.
I make the content I create available free of charge with copyright, and the blog survives from advertising and affiliate cooperation. So, automatic ads will be displayed in the content of the articles, and some links are affiliate links. This has no effect on the final price of the service or product, but I may earn a commission for displaying ads or following certain links. I only recommend services and products that I find good and helpful. Since the beginning of the blog's existence, I have not published any sponsored article.
Some of the readers who found the information here very helpful, sometimes ask me how you can support the blog? I do not run fundraisers or support programs (type: patronite, zrzutka or "buy coffee"). The best way is to use links.
It costs you nothing, and support for the blog is self-generating.
Pozdrawiam