Joan Miro, Majorca and history that began in the 2010 year in the Netherlands.
My first meeting with Jo Miro took place in the year 2010 in Amsterdam. It happened in the Rijksmuseum and was an accidental event. Sometimes important things happen accidentally.
We were returning from vacation and on our way appeared Amsterdam, and in it a fantastic art museum: Rijksmuseum. You couldn't miss it. Oh no! Especially since we have already bought tickets online and had them in our pocket!
The museum and its fantastic collection gave us a lot of fun, but coincidentally, it was then that there was a small temporary exhibition entitled Miró: The Dutch Interiors. It consisted of 5 paintings. Two 17th-century paintings by Dutch painters (Hendrick Sorgh "Lutenist" Jan steen "Children Teach the Cat to Dance"), and the two pictures that were a surreal interpretation of the first two. The fifth painting was a surreal combination of the first two images in one painting (titles: "Dutch Interior I", "Dutch Interior II" and "Dutch Interior III", respectively). The author of the surreal versions was Joan Miro.
A little prank and we would go on, because surrealism was not our favorite direction, but just outside the door something made us stop. Back the turn and we came face to face with this combination: on the left the original from the 17 century, on the right a surreal interpretation. First a smile appeared. Asia and Asia looked at each other and asked each other: can you see it? The brazenly funny distortion with surrealism made sense. The painter's joke became legible and we croaked loudly discovering more. The picture was dripping with irony, and the distance with which the surrealist treated the classic, joking slightly of form and content, made us chained to these paintings for several dozen minutes. It was hard to break away. We still noticed something new. We understood this code! It was great!
These 5 images made Joan Miro stay with us forever. Whenever there is an opportunity to see his work, we are there. Unfortunately, the exhibition, thanks to which our adventure began, went to New York soon after and is no longer available. Detriment.
Although small pictures on the screen cannot replace the viewing of the originals, I found the works that the exhibition consisted of and decided to put them here (it is worth clicking and enlarging). Maybe someone will benefit, maybe they will find their way to feel and play with surrealism.
1 set:
Hendrick Sorgh "Lutnista"
Joan Miro "The Dutch Interior I"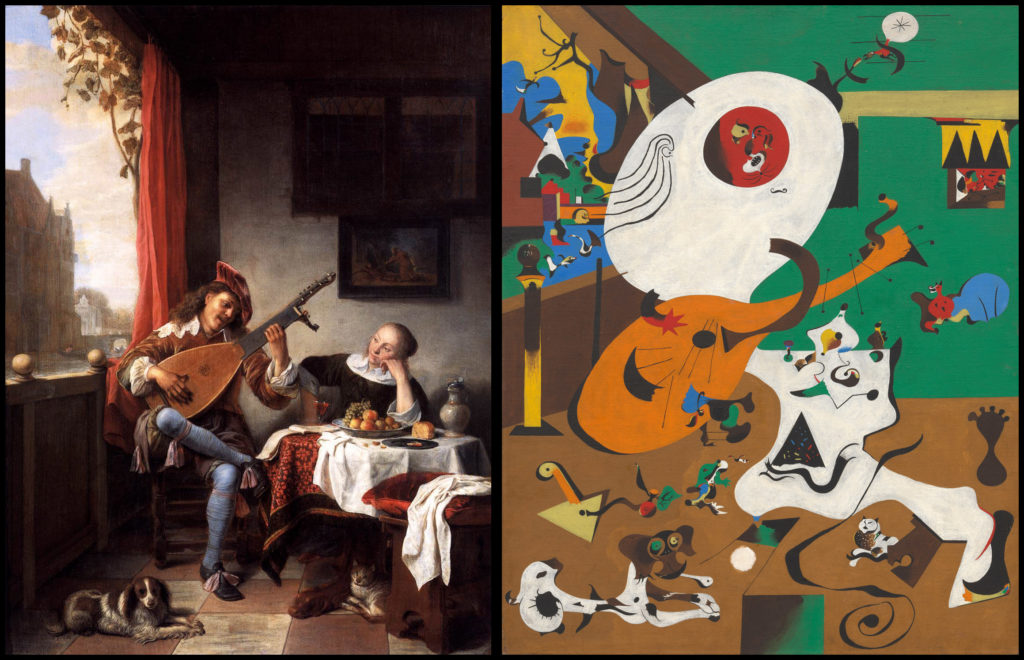 I suggest starting watching from the lower left corner where the dog lies. It is worth comparing the dog's face on the original and on the interpretation of J. Miro. 😀
2 set:
Jan Steen "Children teach a cat to dance"
Joan Miro "The Dutch Interior II"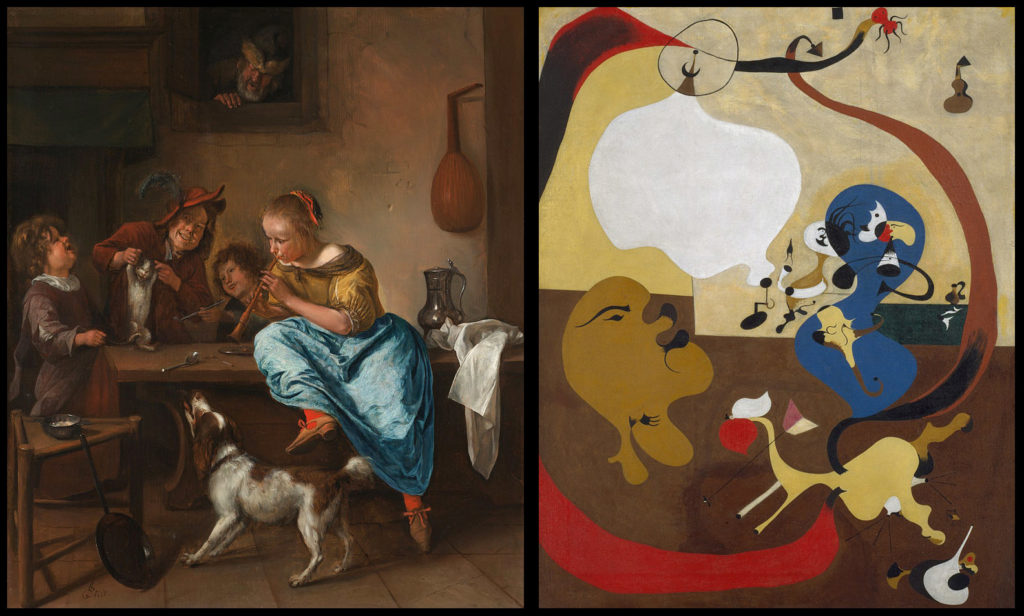 Combination of 1 and 2: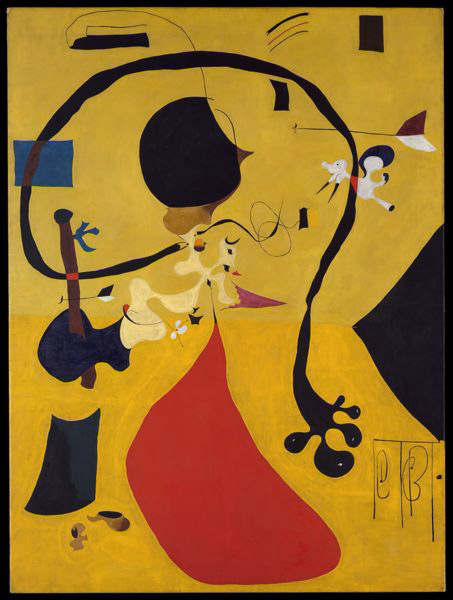 My adventure with Miro's work has been going on since 2010 and during this time I was able to see a lot (several hundred) of his works. I like them and I can watch them endlessly, but I was most impressed by his studio, where he worked for the last several decades of his life. The studio and house where he died are in Majorca. If you are there, be sure to visit this place. In one place you will have the opportunity to see a gallery of several dozen of his works, a 100% preserved studio and the house in which he lived until his death. Everything looks as if Joan Miro just left for a moment and is about to come back. Paint stains on the floor, tools and brushes put aside for a while, work clothes, hanging on the back of a chair… I don't think you can get closer.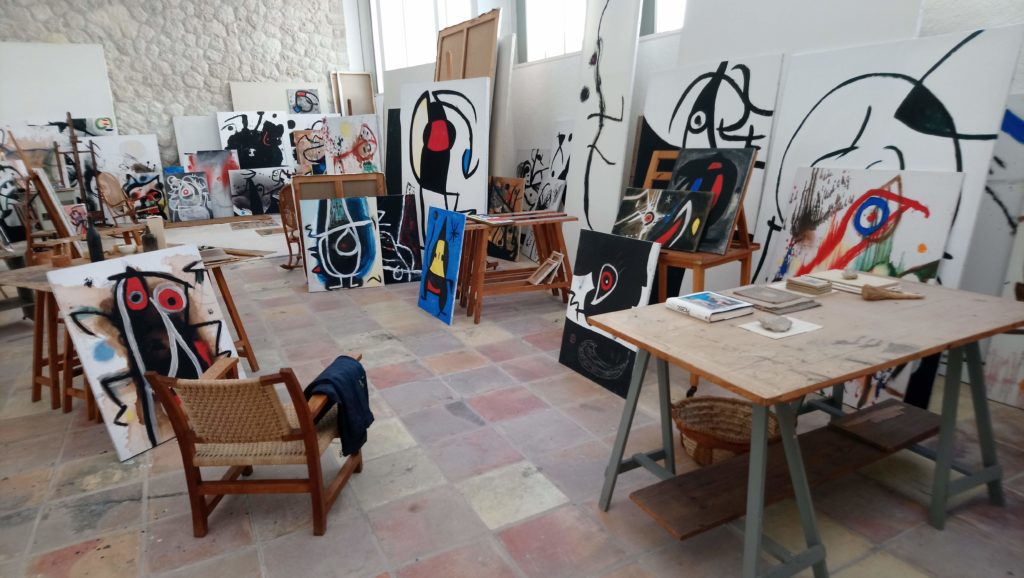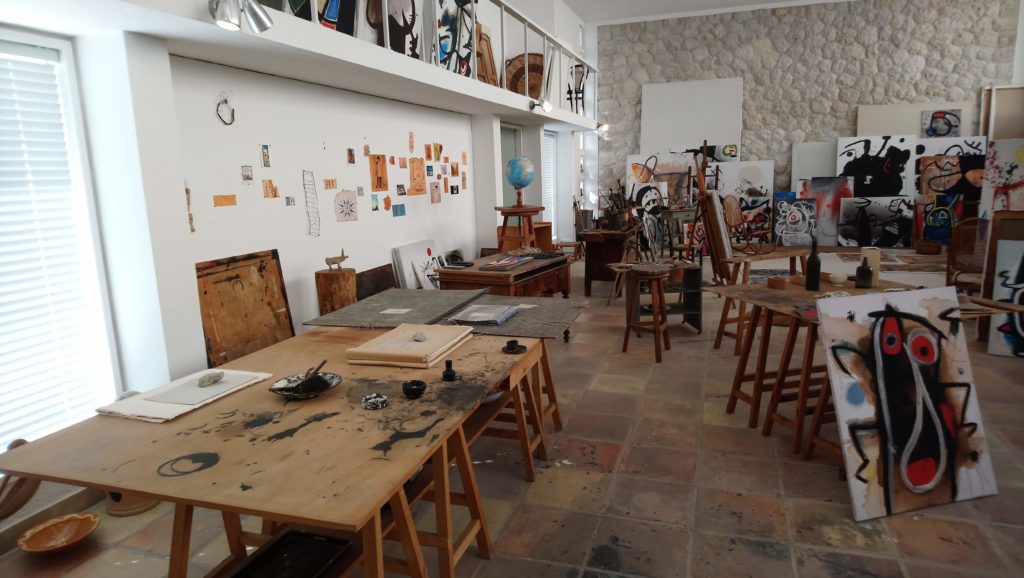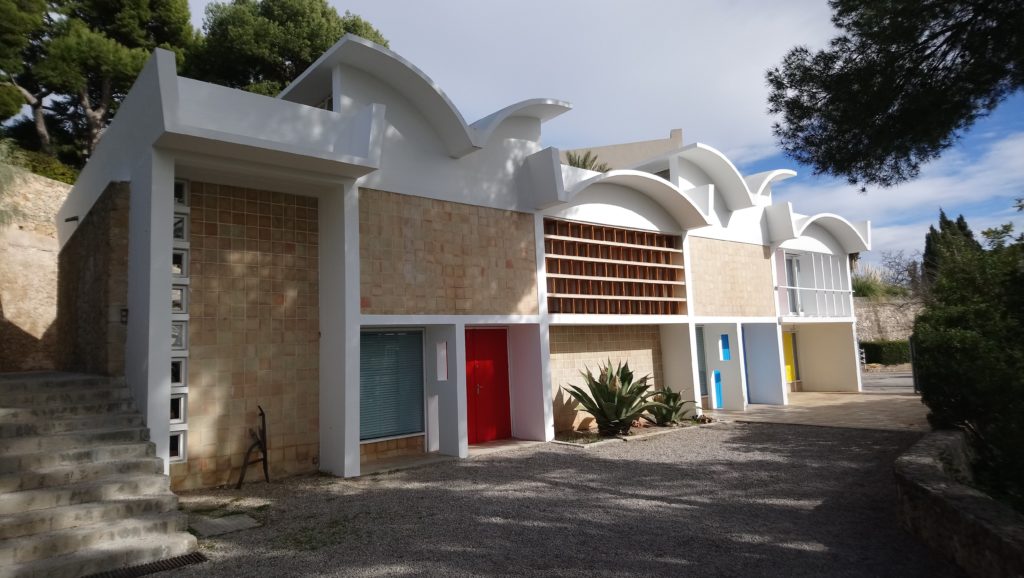 The gallery of Joan Miro's works is well designed. Modern, geometric forms of rooms with sloping walls, in which the architect clearly avoided right angles, correspond perfectly with the surreal content of the paintings. A short movie lasting several minutes, which can be seen in the studio, is worth watching before going deeper. Then, after entering the studio interior goosebumps guaranteed.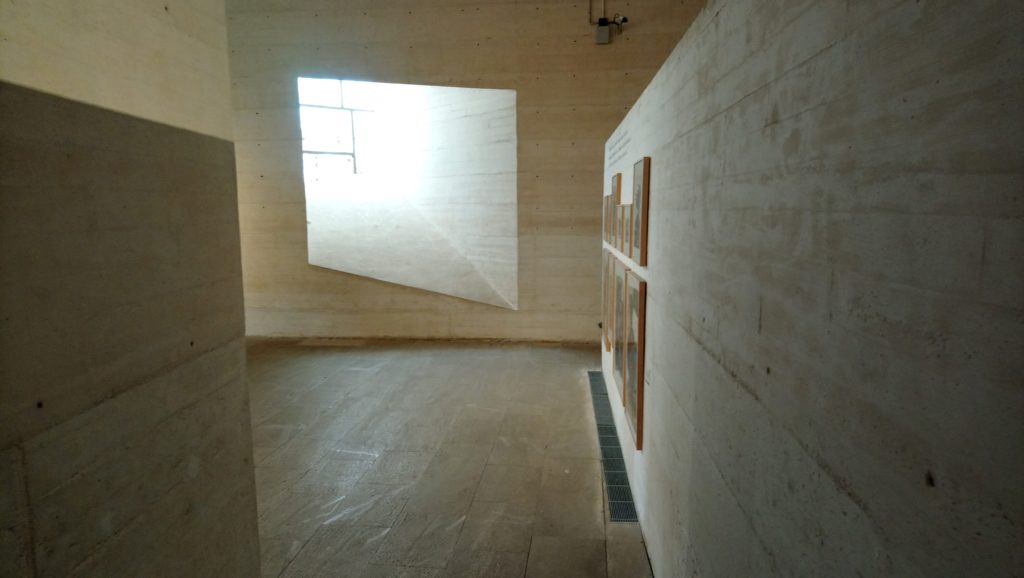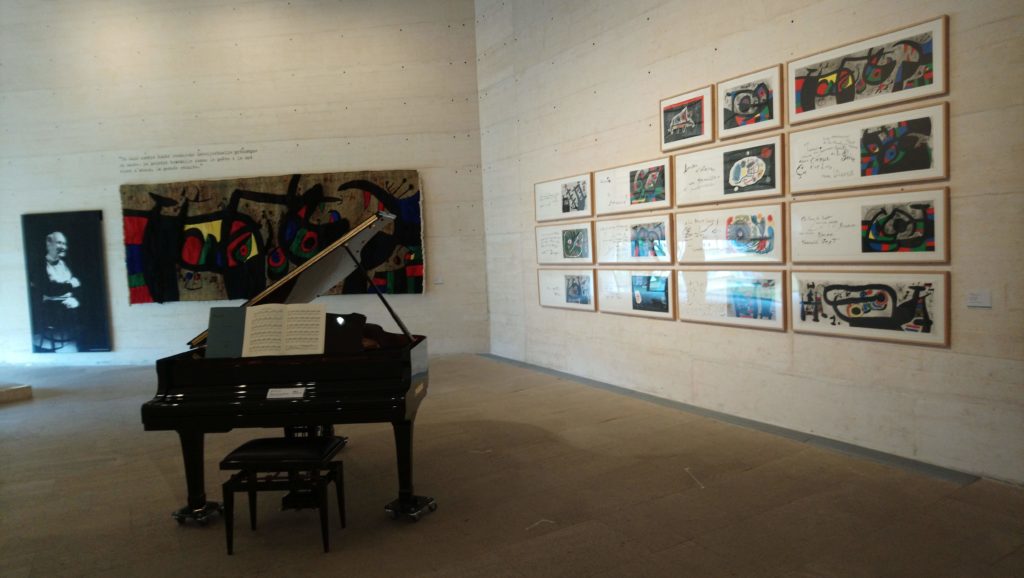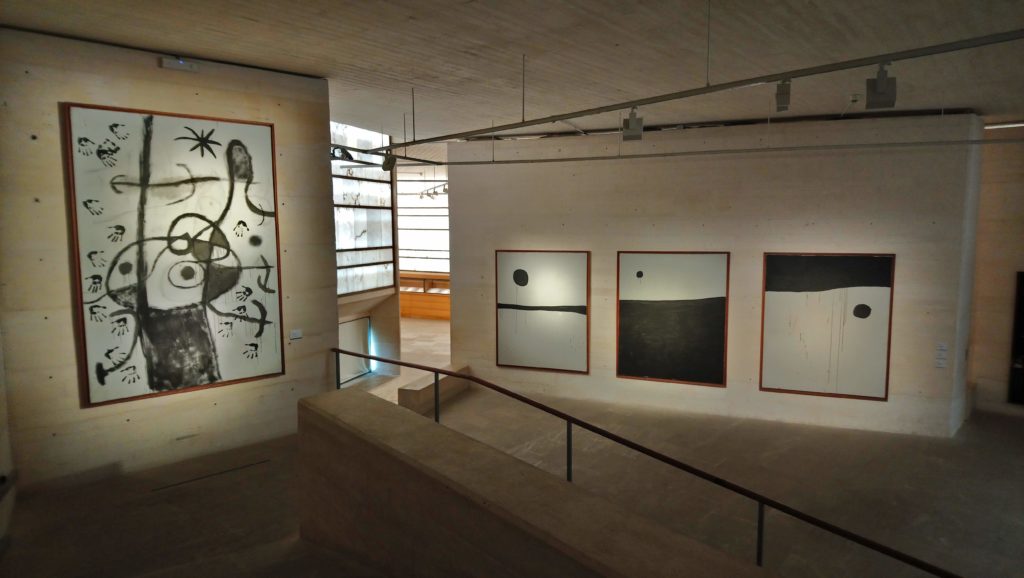 When looking at the house, it's hard not to notice the sketches Miro drew on the walls of the rooms, like in a notebook. Even on the walls in the kitchen you can see his "notes".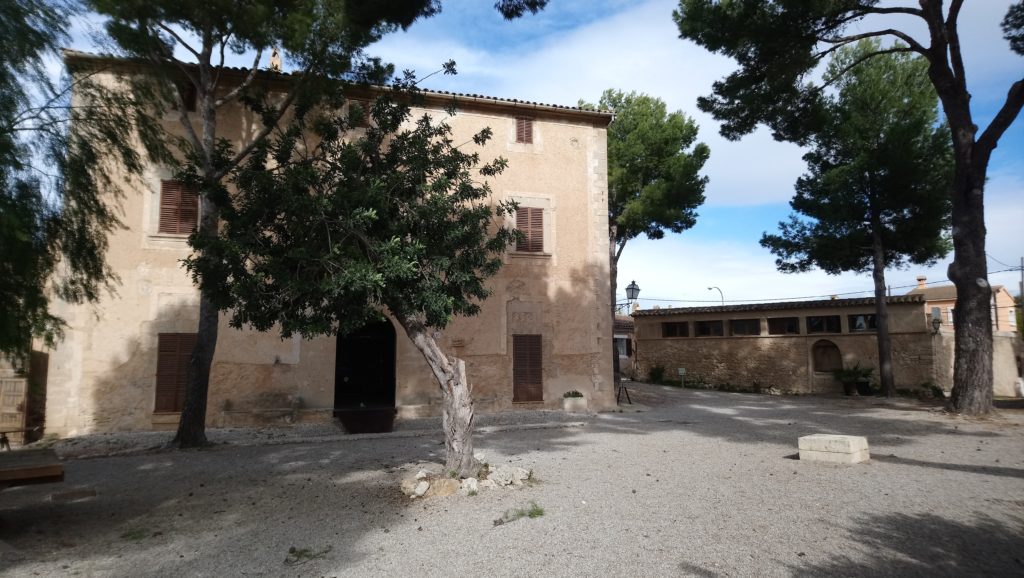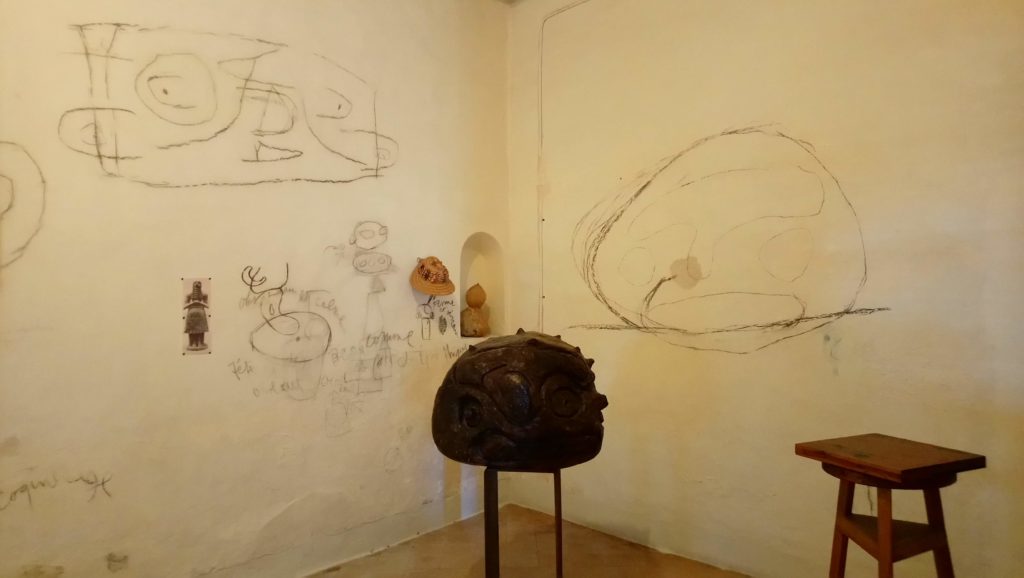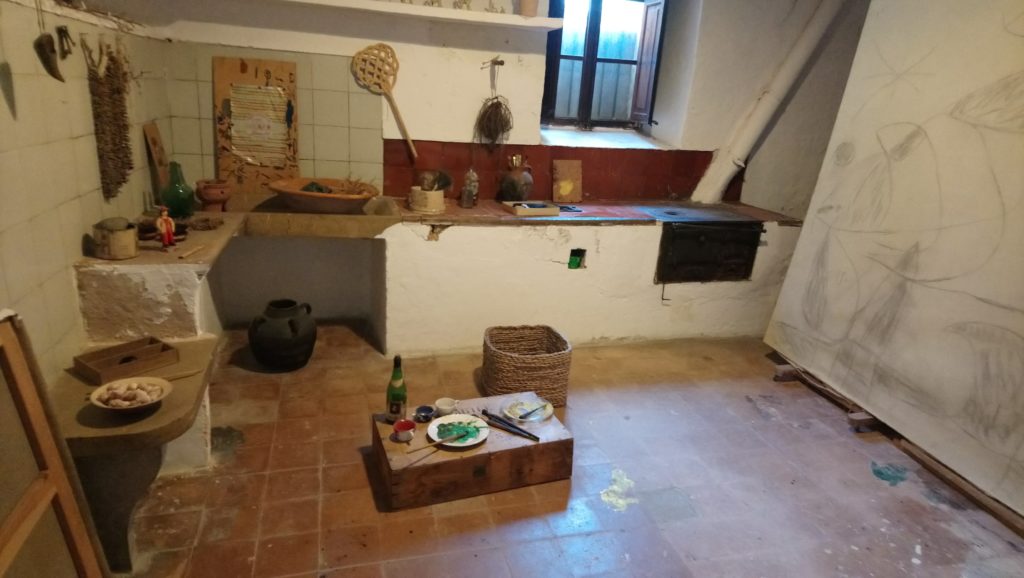 It would take a long time to write. An unusual place. Don't miss it! … And when you get back, please share your impressions below. In the comments.
Useful links
Parking at the Miro Museum:
- GPS (39.555241, 2.610271) or (39 ° 33'18.9 ″ N 2 ° 36'37.0 ″ E)
- link on google maps: KLIK
Museum website: Fundació Miró Mallorca
Important to me!
Give the article a good rating
(5 stars welcome 😀)!
It's free, a
for me it is very important!
The blog lives on visits and thus has a chance to develop.
Please do it
and ... thank you in advance!
I also post
link to Facebook profile - [click]
. Come in and press "
Follow
"then you will not miss new, inspiring posts.
Unless you prefer
Instagram
. I'm not a social media demon, but you can always count on something nice to look at on
my instagram profile - [click]
. The profile has just been created, so
for now he is starving
, due to the lack of followers. He is happy to receive any observer who feeds him with his love.
I make the content I create available free of charge with copyright, and the blog survives from advertising and affiliate cooperation. So, automatic ads will be displayed in the content of the articles, and some links are affiliate links. This has no effect on the final price of the service or product, but I may earn a commission for displaying ads or following certain links. I only recommend services and products that I find good and helpful. Since the beginning of the blog's existence, I have not published any sponsored article.
Some of the readers who found the information here very helpful, sometimes ask me how you can support the blog? I do not run fundraisers or support programs (type: patronite, zrzutka or "buy coffee"). The best way is to use links.
It costs you nothing, and support for the blog is self-generating.
Pozdrawiam