Bloody Moon - photos, equipment and a few words
The photo was of course submitted in a graphic program from three separate shots.
Pictures were taken during the lunar eclipse on 28 September 2015 year.
The hours of taking individual frames are given at the bottom of the photo.
I used a telescope to take pictures Sky-Watcher D 150 F 750 (BKP15075EQ3-2).
Other equipment is:
- adapter ring for mounting the NIKON apparatus
- SLR NIKON D50
… And if someone likes telescopes, it's worth watching HERE - click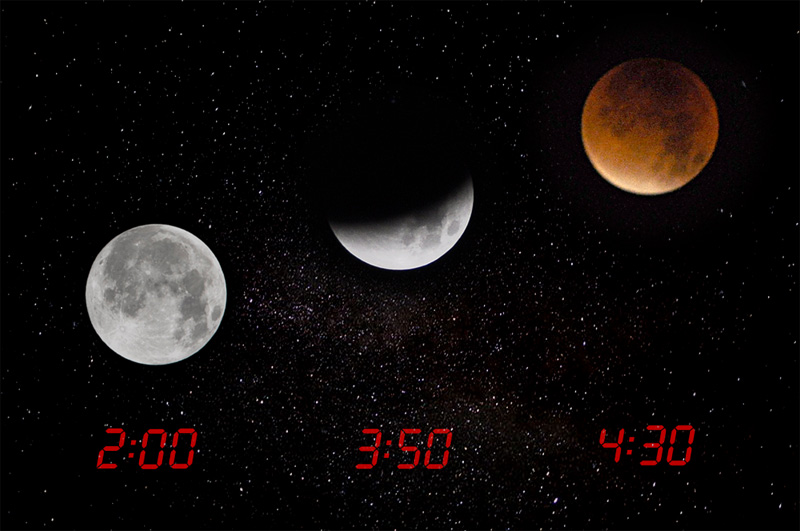 Important to me!
Give the article a good rating
(5 stars welcome 😀)!
Below are icons that you can easily use
share
article, and at the top of the page a button to like the profile on Facebook.
DO IT please!
The blog is alive from visits and thanks to that it has a chance to develop. It's free, and
is very important to me
. Thanks in advance!
Pozdrawiam