Camera, camcorder, powerbank and other equipment that I use when traveling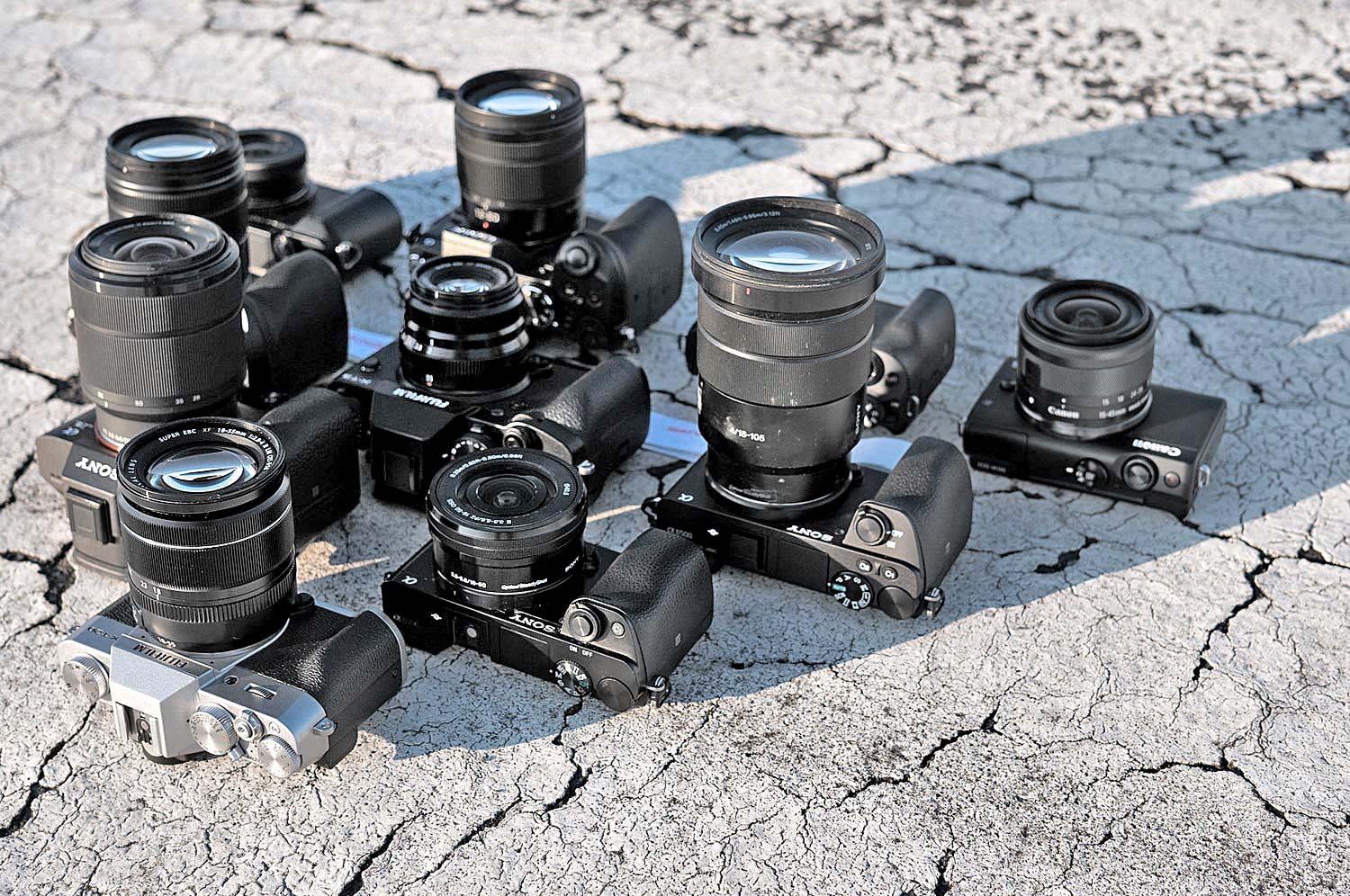 There are questions, there is an answer
I often get questions about what I photograph on trips, what equipment I use and generally how to organize the equipment so that it is comfortable, pleasant, and that the effect in the form of souvenir photos from the trip is satisfactory.
It took a long time to answer each question separately, so I decided to gather the information in one place and put it in one neat post. It will be much easier for me and for all concerned.
Here you will find information about what I use most often in practice. Cameras, lenses, tripods, power banks, additional equipment.
I was wondering whether to give the current price for each piece of equipment, but the prices are constantly changing and I would not be able to constantly update them. So I decided to provide indicative prices on the day the article was written. If you want to check the current price, click on the link with the name of the device. After clicking, the page of the price comparison or auction site will open, where you will see the current list of the best offers for a given product. In this simple way you can always check the current price.
Only the best, newest and most expensive equipment?
NO! Well no! Definitely not.
As far as I can remember, I have never had and never bought the latest equipment. He was always too expensive for me. I always chose models that offered a lot in return for a good price. Most often they were devices that already had their successors. Every time a new generation comes out, the prices of the previous model drastically weld, even though they still guarantee great quality. So I will not write about the newest models, but about the really good ones.
Disappointed? 🙂
Some of the readers will probably be disappointed, but a large group has a problem similar to mine.
Let's be honest: most (like me) cannot afford to throw away a bucket of money to buy a newly released flagship camera, webcam or other miracles. It's just that the prices set by the manufacturers at the time of the equipment's debut are from another planet. Besides, it just doesn't make sense. Why?
The advancement of technology and electronics has already brought cameras to such a level a few years ago that today the real differences between the newest and older models are mostly in the additions that make the operation a bit more pleasant (which for an amateur photographer is unnoticeable, because most often it concerns advanced functions, for which an amateur will never reach it), or on a faster processor (I have to take my word for it, because when taking pictures normally, it's hard to see the difference), or on additional software functions (which are cool right after buying, because there is something to play, then quickly forgets about them) ... etc.
In turn, the subject of glasses and optics in cameras was developed in the times of analog photography and we still use this knowledge today. Often the newest models have the same lens as the older models. If in some model the lens worked and was the camera's strong point, the next models naturally inherit it, so….
What is most important in the camera (i.e. the lens) are the most frequently proven designs in the new models that have been used for a long time in older, previously available cameras.
When it comes to another key element of a digital camera, i.e. the matrix, you will not find weak matrices in cameras of well-known and respected equipment manufacturers. You can divide yourself into various parameters (noise, dynamics, etc.) and find differences on detailed magnifications, brought to the level of a single pixel. In practice, for a man who wants to have nice vacation photos, it doesn't matter.
In sum: currently there is no reason or sense to chase technical innovations. On sale you will find offers of excellent equipment at decent prices that will serve you for years.
Unfortunately, this does not mean that you can buy the first camera and you will be fine. Oh no! Definitely not! Specific tips on what to look for when buying a camera can be found in a separate entry: A camera for a holiday, for a trip, for a traveler. Which camera should I buy?
My current equipment
Below you will find a list of the currently used equipment. For all items, I will post a few words of comment, containing my subjective comments about these devices. They can be useful to you, encourage you or discourage you from buying something. Sometimes it's not worth spending money on something, or quite the contrary.
Mandatory set
This is a list of devices that I always take with me. When I go on a trip, I have everything included in the mandatory kit with me. It's not much. Especially after the radical changes to the inventory at the beginning of 2019. Then, after an experiment that I conducted during my trip to Majorca, I decided to remove the DSLR with lenses from the mandatory kit, replacing it with a very good compact camera. On this trip I decided to take photos almost exclusively with the phone. I wanted to see if it is possible to bring nice photos without using a SLR. I had my DSLR with me (if the experiment had gone wrong), but it turned out that there was life beyond DSLRs and I had the courage to make a radical change and remove the SLR from my basic equipment.
Pictures of Majorcathat you see on the blog come mainly from the phone (back then it was Xperia XA).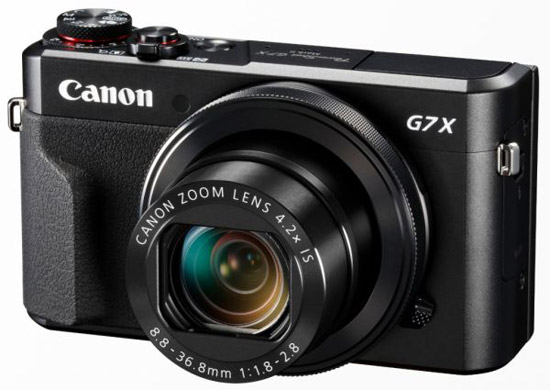 It is now my main camera, which brought me a lot of relief (so far I have carried a Nikon SLR with two lenses everywhere).
I've been using it for about a year and has already had a few trips behind him. It has proven itself well in various weather and lighting conditions. I am still very impressed with the ease with which it copes with difficult lighting conditions in the evening and at night. From the quality of the photos from this camera I am more than very pleased.
The camera is also great for shooting movies, which I have been using more and more recently.
Brief technical description, opinions of other users and currently the lowest prices on Canon PowerShot G7X Mark II can be found here - [click]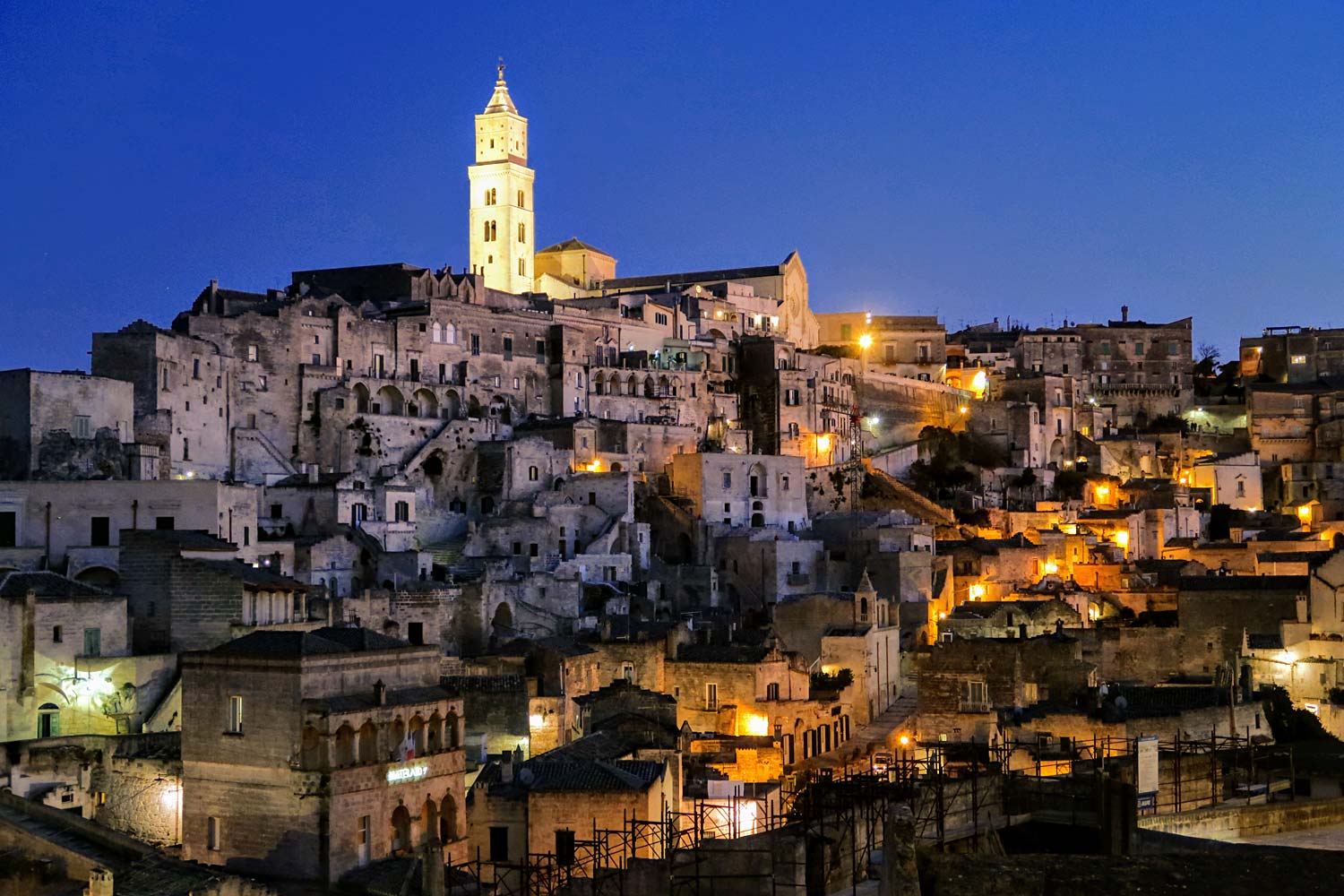 There will be a surprise here. Xiaomi A3 it is primarily my second camera. Yes Yes! Not a telephone, but a photo camera fotograficzny
About 30-50% of photos taken away are made on the phone. Now this is it Xiaomi A3once was this Sony Xperia XA.
It has 3 lenses: wide-angle, standard and long-focus. The wide-angle lens fares surprisingly well as it has a much wider field of view than most compact cameras. It works perfectly in rooms, narrow streets of towns, where there is not enough space and it is impossible to take another step back, or cover everything that I care about with the lens. Besides, I am a fan of wide-angle lenses and I love to photograph them, and I cannot afford a compact with ultra-wide glass.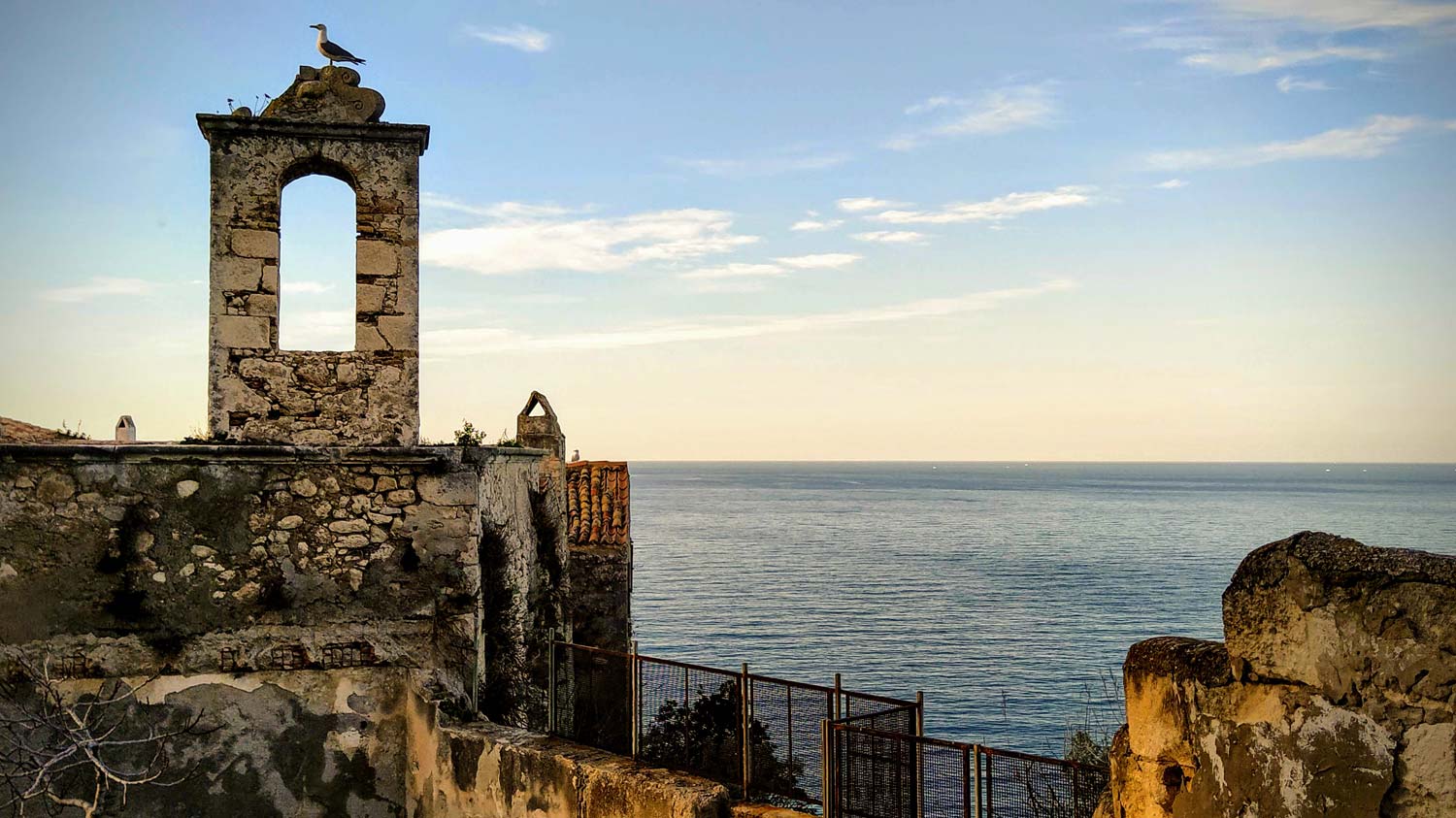 Camera in Xiaomi A3 tends to slightly tweak the colors, but does it in a way that is pleasing to the eye. In addition, I have an irresistible impression that despite the fact that I always take a photo with HDR turned off, the camera is built in such a way that it tries to maximally expand the tonal range of photos. Thanks to this, for example, photos taken with it against the sun or with extremely contrasting lighting look good without any processing (if I can avoid wasting time correcting a photo in a graphics program, I gladly avoid it).
I also use my smartphone to make videos that I sometimes attach to posts on the site.
The second, extremely important function of the smartphone for me is security bank and GPS locator for photos.
What is the function of a security bank?
I use the function built into my camera here Canon G7X Mark IIabout which I wrote above. It can broadcast its own wi-fi network through which you can connect to it. So every evening in the evening I connect the phone with the camera for a while and download all new photos from the camera to the phone card. Connection and data transfer is free, because it takes place directly between the camera and the phone, without the use of the Internet. So I have a backup copy of all photos from the trip on my phone ... but that's not all.
After transferring all the photos from the camera to the phone, I connect to the free wi-fi with internet access, which is now available in every hotel. The phone itself automatically uploads the copied photos to Google Photos, which offers unlimited photo storage for free (!!!).
This transfer takes place without any action on my part. I don't have to do anything but connect to the hotel's wi-fi.
Photos from the trip are therefore safe even if I lose my camera and phone. I can even delete them from my phone and camera…. they are safe on disk in Google Photos anyway.
GPS locator function for photos is directly related to Google Photos. I really appreciate this feature. Google photos are able to determine the place where the photo was taken with high precision, based on the history of the phone's location and the date and time of taking photos in the camera. So when I was taking a photo somewhere during my trip, I don't have to wonder where it was taken. I have it located almost to the subway on the map. A beautiful thing !!! Especially when you stop somewhere along the way to photograph something unexpected.
It works perfectly for me when creating trip plans with detailed GPS coordinates.
As you can see, the smartphone is really a key piece of my inventory. His role and the facilities it provides are invaluable to me.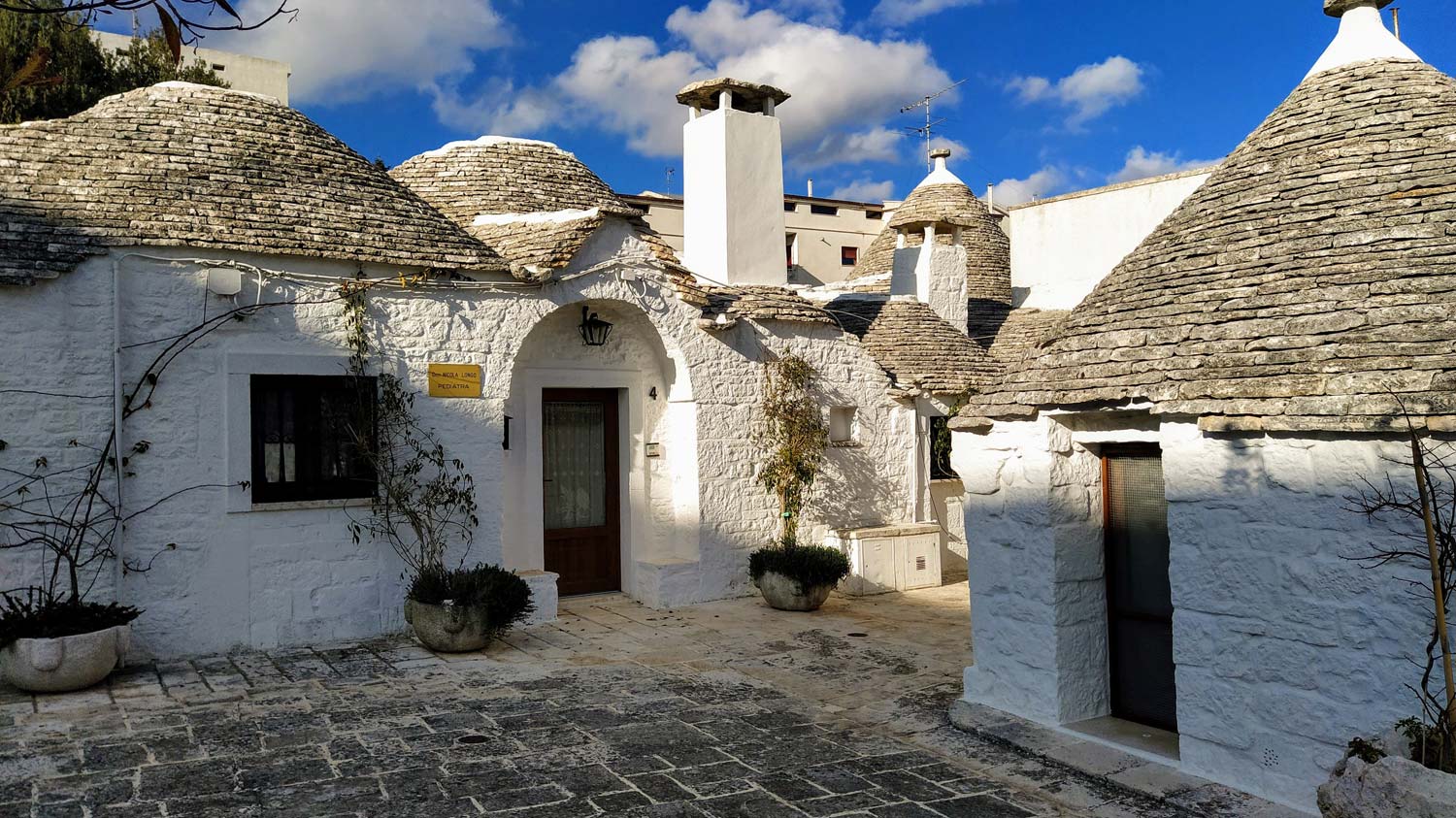 Traveling without an energy bank is not an option. And it must be a really decent and well-chosen energy bank. Even though I try to keep an eye on the battery status of my devices, something almost always happens that eventually a power bank becomes necessary.
Example? Here you are! An example from real life: with one of the car rentals (it was in Montenegro), we forgot to check if the car lighter socket is working properly (we use the socket to power Garmin car navigation or to charge phones). When the moment came to connect the slowly exhausting navigation to the recharge, it turned out that the socket is damaged and does not give any voltage. Then a powerbank comes to the rescue ...
There are plenty of such situations during the trip. All you have to do is take photos all day long and make videos with your phone, drive a little while navigating your phone and there is no way that a problem with the battery will not arise in the second half.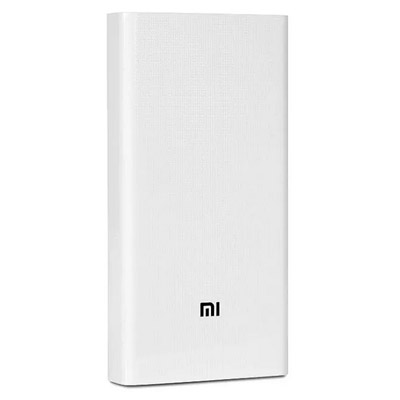 Powerbank is the basis! A high-class, high-capacity powerbank costs about PLN 80-90. No expense, and the head is calm, the more that the device is small, light and can be thrown anywhere.
Before buying a specific device, I recommend that you read the article: Powerbank - solar or ordinary? How to choose a power bank, what energy bank to buy? Which energy banks are the best?. You will learn how to choose the right powerbank for you, how to estimate the minimum capacity of the powerbank necessary for you and what to look for when choosing a specific model.
I have a powerbank Xiaomi 2C - 20 000mAh I have been using it for two years and have not noticed any signs of aging. I can definitely recommend it.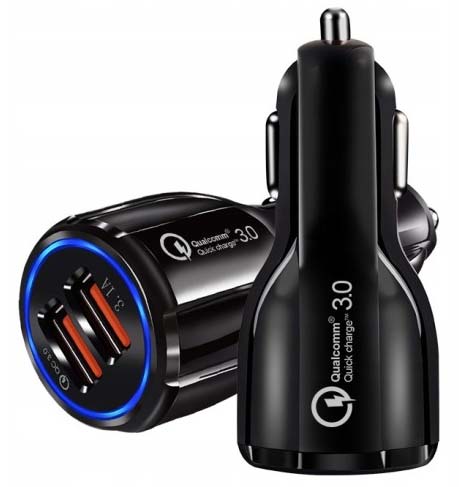 The device is small, light and cheap, and devilishly useful at the same time. During your trip, you spend a lot of time in the car when visiting and moving from place to place. The car charger is therefore the best, readily available source of energy. Going from destination to destination, within several dozen minutes, you can always recharge a device whose battery already signals such a need. However, it is not worth buying just any charger, especially since the device Qualcom QC 3.0 it costs about PLN 10 (!!!).
If you decide to buy a device other than the one described by me, be sure to note that the charger is equipped with the fast charging option, in the version at least Quickcharge 3! Half an hour of charging from such a charger can do wonders.
Device Qualcom QC 3.0 I've been using it for over 2 years and it works perfectly. You can check the current prices of the device by clicking on this link - [click].
The mains version of the same charger, plugged directly into a wall socket is available here - [click].
These are two basic cables that currently support almost all types of portable devices. You can charge almost everything through them. Unfortunately, a decent cable costs more than a charger, but by connecting the device via any cable, you make all the advantages of a fast charger do nothing. Simply because of a bad cable, the charger is not able to pass the right current. Eventually, instead of charging fast, devices charge slowly, as if they were plugged into a low-quality device. A hopeless cable can destroy all the benefits of charging equipment. I advise you to remember this and look for a cable that guarantees the transmission of a current of at least 3 A.
See the cables USB / USB-C 3A - [click]
See the cables USB / micro-USB 3A - [click]
Spare battery for the camera
Perhaps you ask yourself why do I need a spare battery, since I have a charger in the car and a powerbank?
I answer. Imagine that you are in some interesting place (e.g. a town of exceptional beauty) and you are walking around it. You are going to spend e.g. 3 hours here and you are running out of battery in the camera halfway through this time. What are you doing? Do you connect the camera to the powerbank, sit down and wait for it to charge? Of course not! After all, you want to keep taking pictures! You remove the second battery from your pocket, replace it in seconds and continue shooting. It is time in the car to recharge the exhausted battery while driving to the next destination.
Unfortunately, most compacts have a similar problem in that they cannot run all day on one battery. The small size of the camera puts stress on small batteries that last for about 3/4 of a day. It is certain that if you are sightseeing all day, you will have to change the battery each day during the tour.
In my case, the cost of an additional battery was about PLN 90.
Complementary equipment
Below is a list of the equipment I use from time to time, depending on my needs. I don't take this equipment with me on trips anymore.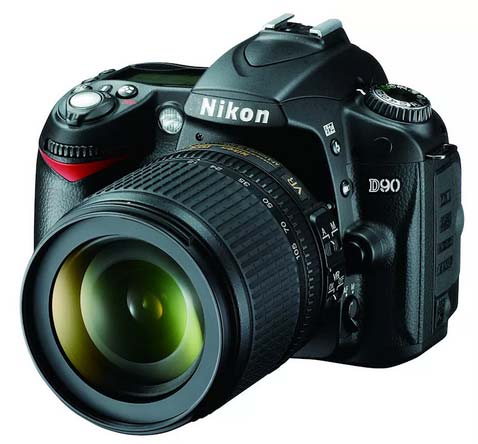 As I mentioned before, my few-year-old Nikon ended up on the bench because it became too heavy and uncomfortable for me. It is a great camera on its own. I took tens of thousands of photos with it and I have a fondness for it, but I no longer have the heart to carry it around half the world.
Check the price of the camera Nikon D90 and user reviews about it - [click]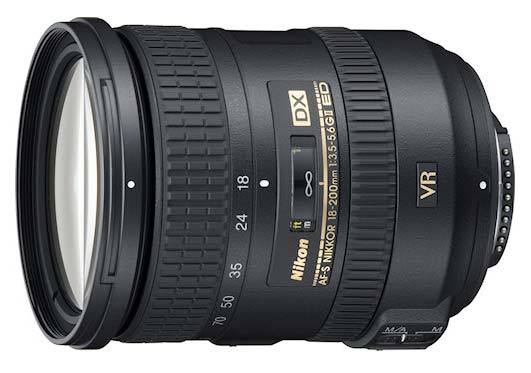 Very versatile glass, with image stabilization. Two other glasses replaced me and I can say that it was a really good choice (unlike the other two glasses, which I took maybe twice from the drawer, and which I will not mention here again). If your choice is still an SLR, I can recommend this lens.
Check the price of the lens Nikkor 18-200mm and user reviews about it - [click]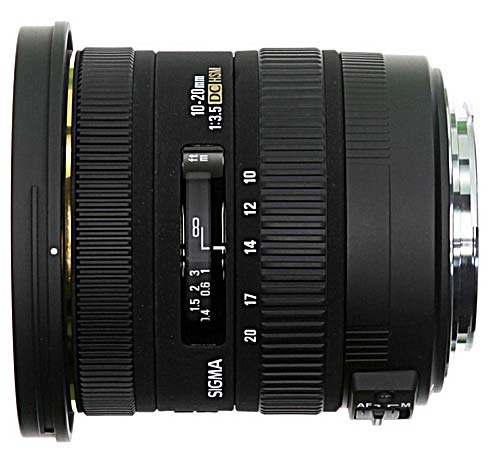 As a fan of wide-angle lenses, I have special respect for this glass. Fantastic piece of lens. When shooting, it is great and gives a lot of fun when composing amazing frames. My favorite.
Check the price of the lens Sigma 10-20 mm and user reviews about it - [click]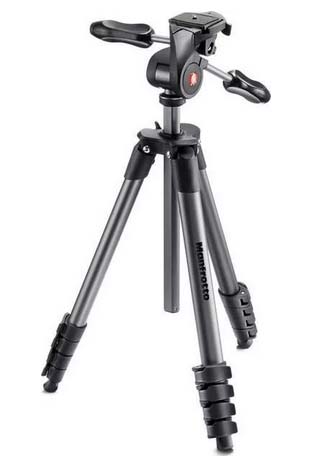 I will write briefly: light, functional, durable. Great quality and perfect operation. Manfrotto has been making really great equipment for years. Here, the brand speaks for itself. It was great with a heavy SLR, and even better with my compact Canon. Nothing wobbles or shakes, the screw clamps in the head work smoothly and reliably. Telescopic extendable legs locking latches work nice and confident. It's nice to operate on them. I wouldn't trade it for any other.
Check the tripod price Manfrotto Compact Advanced and user reviews about it - [click]
Important to me!
Give the article a good rating
(5 stars welcome 😀)!
It's free, a
for me it is very important!
The blog lives on visits and thus has a chance to develop.
Please do it
and ... thank you in advance!
I also post
link to Facebook profile - [click]
. Come in and press "
Follow
"then you will not miss new, inspiring posts.
Unless you prefer
Instagram
. I'm not a social media demon, but you can always count on something nice to look at on
my instagram profile - [click]
. The profile has just been created, so
for now he is starving
, due to the lack of followers. He is happy to receive any observer who feeds him with his love.
I make the content I create available free of charge with copyright, and the blog survives from advertising and affiliate cooperation. So, automatic ads will be displayed in the content of the articles, and some links are affiliate links. This has no effect on the final price of the service or product, but I may earn a commission for displaying ads or following certain links. I only recommend services and products that I find good and helpful. Since the beginning of the blog's existence, I have not published any sponsored article.
Some of the readers who found the information here very helpful, sometimes ask me how you can support the blog? I do not run fundraisers or support programs (type: patronite, zrzutka or "buy coffee"). The best way is to use links.
It costs you nothing, and support for the blog is self-generating.
Pozdrawiam