Iceland - prices: restaurants, supermarkets, hotels and accommodation, tourist attractions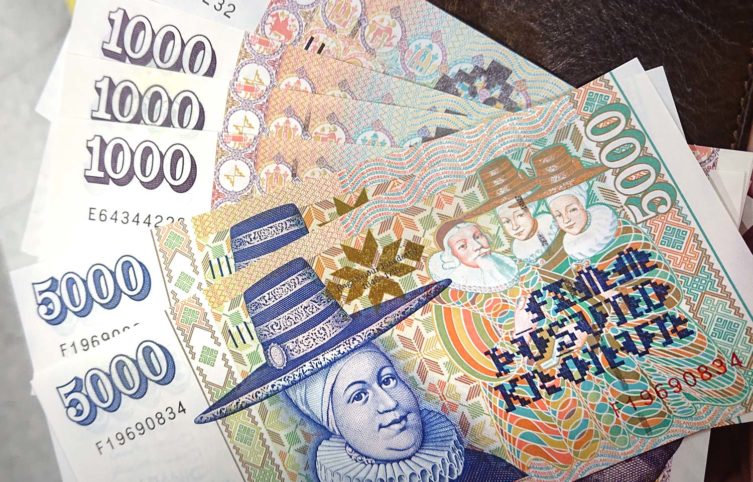 Is Iceland expensive?
The answer is simple and short: so. In Iceland it's expensive, even very expensive.
Iceland in 2020 was the fourth most expensive country in the world.
In Iceland, everything is:
- about 2 times more expensive than in the USA
- roughly 2,5 times more expensive than in Germany
- more than 3 times more expensive than in Poland.
So you need to be well prepared for your trip to Iceland. Below you will find a list of sample prices that will help you determine the budget you will need during your trip.
Currency
The main and official tender of payment in Iceland is the Icelandic Krona (ISK for short). However, there is no problem to pay in EURO in Iceland. You will always receive the rest of your EURO payments in ISK. Icelanders do not spend change in EURO.
It is not necessary to have a large amount of cash. You can pay by card everywhere in Iceland. Even the smallest amounts. There are payment terminals everywhere. You can even pay for a toilet with a card.
We had a small amount of Icelandic Kronas with us (paid by card directly at the ATM at the airport), but during the entire trip we did not come across any place where we would have to use cash. At the end of the trip, we spent them "forcefully" not to take anything back home.
Icelandic krone rate
The Icelandic Krona has been hovering around one average value for over 10 years.
This is, respectively:
in relation to the Polish zloty:
1 ISK = 0,03 PLN
that is, we pay an average of three groszy for one crown.
in relation to the euro:
1 ISK = 0,0065 EUR
one krona costs just over half a cent.
Fast price conversion
A natural habit, especially during short stays abroad, is to convert all prices into your own currency. So when we come from Poland, we convert everything into zlotys. With such an exchange rate, converting prices can seem complicated.
Let's do an experiment in the form of a task. Let's try to calculate one simple price without using a calculator. Just like that, quickly, in mind.
Request:
We know that 1 Icelandic Krona costs 3 groszy. Now tell me quickly how much is a coffee for which the price is 630 ISK?
...
...
...
I bet it took you some time to convert.
And if there is a price to be converted 1592 ISK? Massacre?
Calmly!
Let me show you a simple conversion that I came up with for my own needs. Focus for a moment now.
To quickly convert Icelandic kroner to PLN, just cover the last two numbers with your finger and multiply what you see after covering it by 3. Done!
How does this work in practice?
Let's go back to the price of coffee. I would like to remind you that it cost 630 ISK

To convert it instantly into PLN, cover the last two digits with your finger and multiply what you see by 3. So as in the picture below, after covering the last two digits, we only see the number 6. We multiply it by 3 and we have the price in PLN.
6 * 3 = PLN 18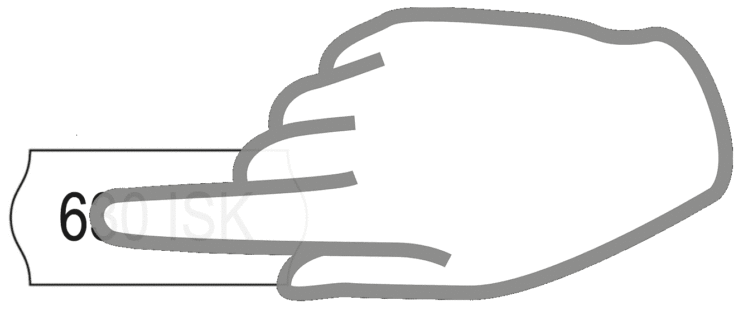 Well, now the second price I gave as an example above is 1592 ISK.
The last two digits disappear (we cover them), so there is 15 left.
15 * 3 = PLN 45.
Devilishly simple, fast and effective!
Sample prices
We already know how to calculate quickly, so the time has come for example prices. Now you will be able to at least quickly assess how much each costs 🙂
Of course, these are average prices. It may be a little cheaper somewhere, and a little more expensive elsewhere. It's clear.
Restaurants, bars and fast food
- meal for one person: 2 500 ISK
- 13-course meal for two: ISK 000
- fast food (e.g. burger with fries): 1 ISK
- beer: 1 ISK
- coffee: 600 ISK
- Coca Cola (0,5 liters): 350 ISK
Prices in the supermarket
- bread: 450 ISK
- milk: 180 ISK
- eggs (12 pieces): 700 ISK
- potatoes (1 kg): ISK 350
- bananas (1 kg): 300 ISK
- apples: (1 kg): 350 ISK
- chicken breast (1 kg): 2100 ISK
- wine (0,7 l): 2 ISK
- cigarettes: ISK 1
Accommodation
- mid-range hotel (3 stars), double room per night: ISK 20
- hostel, per person per night: 5 ISK
Transport
- car rent: prices can be found in a separate entry - [click]
- Transfer from Keflavik Airport to Reykjavik: 3 ISK
- Taxi from Keflavik Airport to Reykjavik: 17 ISK
- taxi: starting price ISK 700 + ISK 300 per kilometer
- city bus ticket: 480 ISK
- 95 gasoline (per liter): 250 ISK
- diesel - diesel (per liter): 230 ISK
Clothing
- souvenir T-shirt: ISK 4
- Icelandic wool sweater: ISK 22
- jeans trousers (eg Levis): 15 ISK
- winter jacket (eg 66 North): 90 ISK
Tourist attractions
- perlan, admission ticket to all attractions (exhibitions, aurora planetarium, ice cave): ISK 4
- Reykjavik Art Museum (entitles access to three museums: Hafnarhús, Kjarvalsstadir, Asmundarsafn): ISK 1
- The Einar Jonsson Museum: 1 ISK
- blue Lagoon: 6 ISK
- prices of other attractions in Iceland (trips e.g. to the Golden Circle, Silfra Rift diving, whale watching cruise, glacier expeditions, volcano expeditions, etc.) you will find here - [click]
earnings
- average monthly salary: 400 ISK
Iceland sightseeing itinerary
The entry you are reading is an element prepared by me
Iceland sightseeing plan
. Most likely, everything you need to prepare for your trip to Iceland can be found in this entry. Weather, accommodation, car rentals, tourist attractions and a map of a trip around Iceland ... all in one place:
Iceland - map and sightseeing plan, tourist attractions, excursions, the most beautiful places - [click]
.
Be sure to read!
Important to me!
Give the article a good rating
(5 stars welcome 😀)!
It's free, a
for me it is very important!
The blog lives on visits and thus has a chance to develop.
Please do it
and ... thank you in advance!
I also post
link to Facebook profile - [click]
. Come in and press "
Follow
"then you will not miss new, inspiring posts.
Unless you prefer
Instagram
. I'm not a social media demon, but you can always count on something nice to look at on
my instagram profile - [click]
. The profile has just been created, so
for now he is starving
, due to the lack of followers. He is happy to receive any observer who feeds him with his love.
I make the content I create available free of charge with copyright, and the blog survives from advertising and affiliate cooperation. So, automatic ads will be displayed in the content of the articles, and some links are affiliate links. This has no effect on the final price of the service or product, but I may earn a commission for displaying ads or following certain links. I only recommend services and products that I find good and helpful. Since the beginning of the blog's existence, I have not published any sponsored article.
Some of the readers who found the information here very helpful, sometimes ask me how you can support the blog? I do not run fundraisers or support programs (type: patronite, zrzutka or "buy coffee"). The best way is to use links.
It costs you nothing, and support for the blog is self-generating.
Pozdrawiam