Santa Cesarea Terme - spa, thermal waters and laziness in the SPA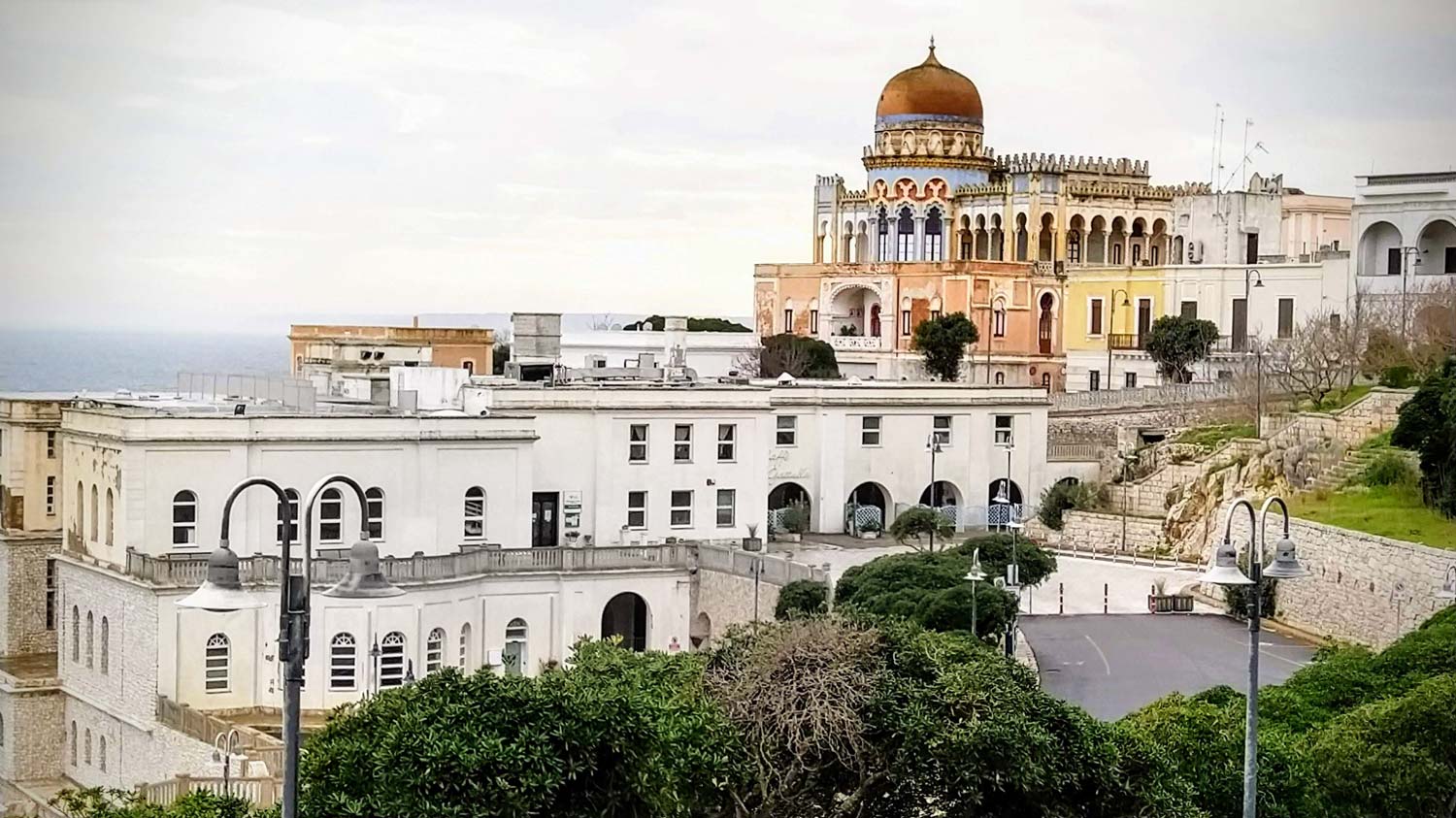 Spa
Santa Cesarea Terme it is quite a young spa town. It is situated on a steep, high cliff with an open view of the turquoise waters of the Adriatic Sea.
The development of the city is favored by the presence of thermal springs whose waters contain a large amount of iodine, sulfur and sodium chloride. These waters have strong healing properties and baths in them are recommended mainly for people suffering from rheumatic ailments, neuralgia, metabolic disorders and respiratory diseases.
The structure of the surrounding rocks, which are not uniform and have numerous cracks and underground caves, created favorable conditions for the emergence of thermal waters here. Waters are carried out of the deep underground layers through the porous substrate and then flows through the cave system into the cold sea waters.
The main source of healing waters in the city are four natural reservoirs: Feidida, Solfurea, Gattul i Solfatura.
Of course, a huge base of services related to mud baths, regeneration treatments and SPA services has been created around the thermal springs.
In short: the perfect place for a lazy holiday.
Santa Cesarea Terme is one of the points developed by me itinerary and guide for Apulia.
Development,
The beginning of a strong development Santa Cesarea Terme it dates back to the XNUMXth century (although the first use of thermal waters was in the XNUMXth century). It was then that local aristocrats and high society began to build their holiday homes here. Thanks to this, they could enjoy the rest and take advantage of the healing waters. The city expanded, more sumptuous houses and villas and elegant alleys connecting them were built.
The buildings in the city center were transformed into hotels over time, new restaurants, bars and clubs were opening up. The most beautiful and sumptuous villas in the center are decorated with prestigious, high-class hotels and apartments for rent.
Today it is a well-organized spa town and tourist center, which, thanks to its mild climate, welcomes patients and tourists all year round.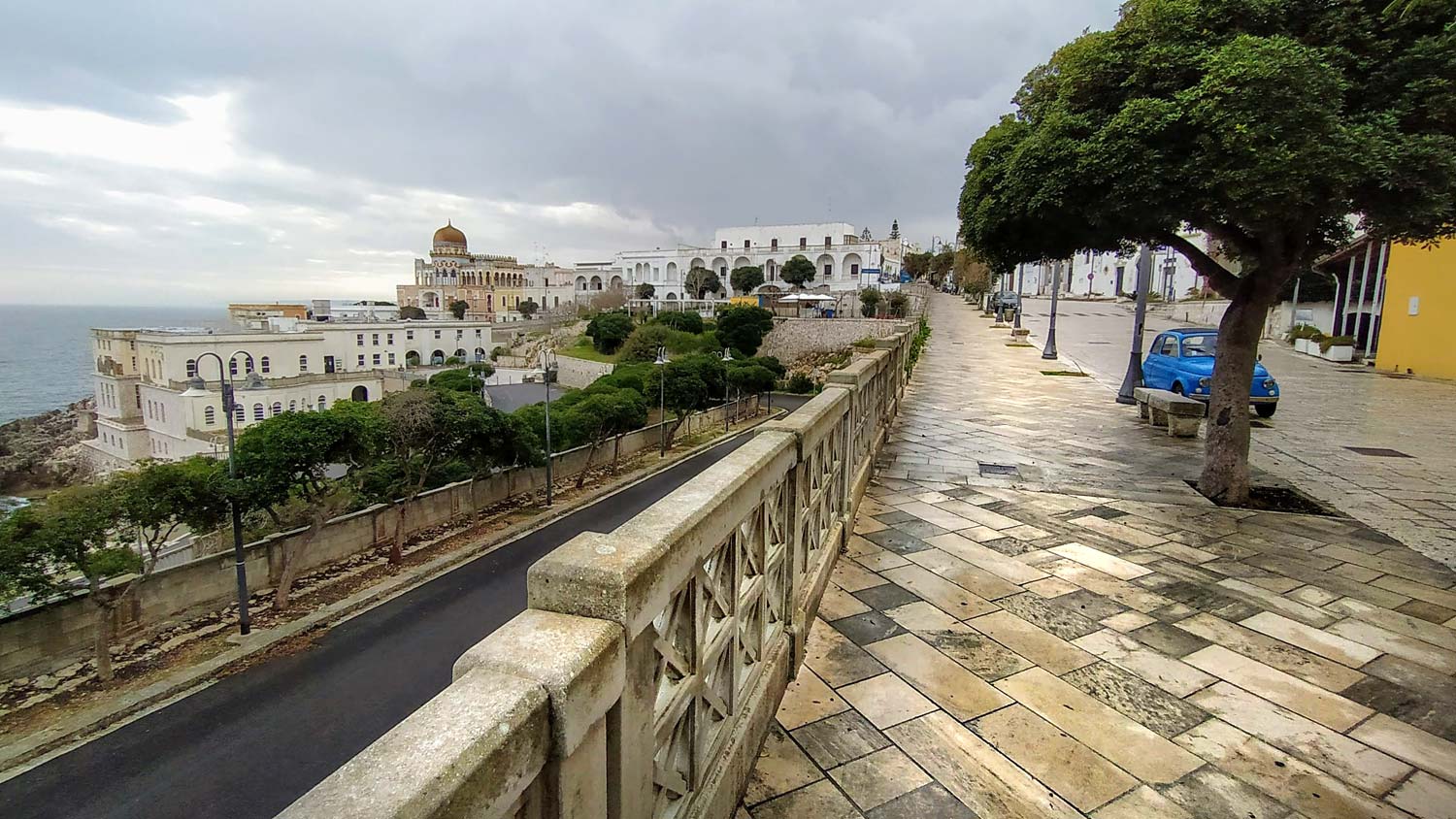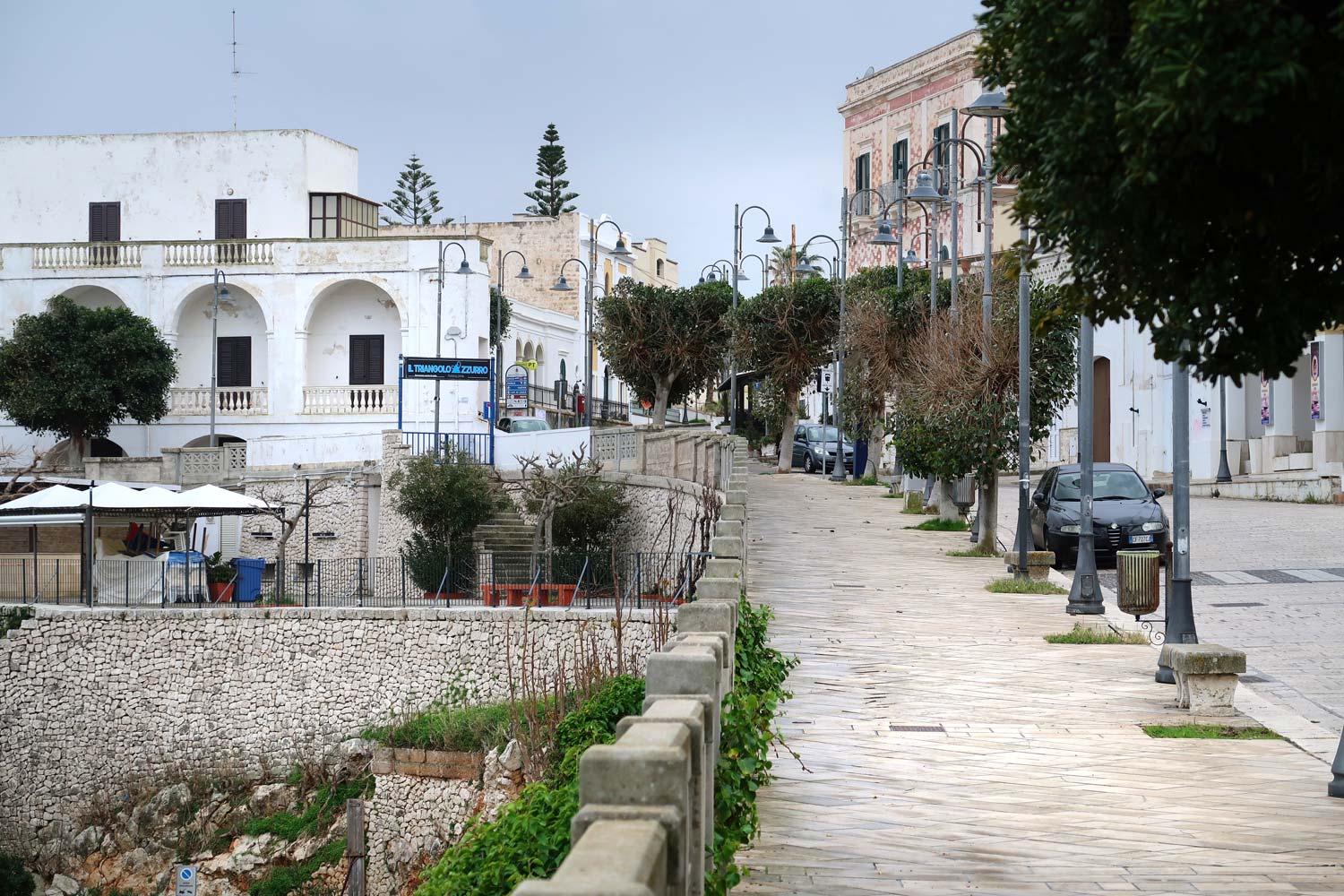 Description
The city of course has a legend that explains the origin of the city's name and the way the thermal waters were formed ... but it is terribly weak. So I will shorten it to a few words.
Legend has it that a young and pious girl named Cisiaria she was looking for refuge, running from her cruel father. She escaped into the tangle of caves. The relentless father followed her, but slipped and fell, vanishing into the depths of the caves.
So we have a pious one Cisiaria (most likely a virgin), that is: Santa Cesarea, and the reason for the sulfur-iodine thermal healing water (the villain trapped in the rock abyss), i.e. Spas.
I said weak… but it's hard. The legend is not discussed. I take it on my chest.
Palazzo Stickchi (Villa Stickchi)
It definitely stands out above all the buildings Palazzo Stickchi (it is also used Villa Stickchi). This Moorish-style palace was built in the 1894th century (between 1900 and XNUMX). He built it Giovanni Pasca, the owner of the city's first thermal water concession.
The palace towering over the city is impressive from a distance, but even better up close. Even if Santa Cesarea Terme will not be your destination, and you will only pass through it, it is definitely worth seeing Palazzo Sticchi up close. Unfortunately, the interior cannot be visited (yet).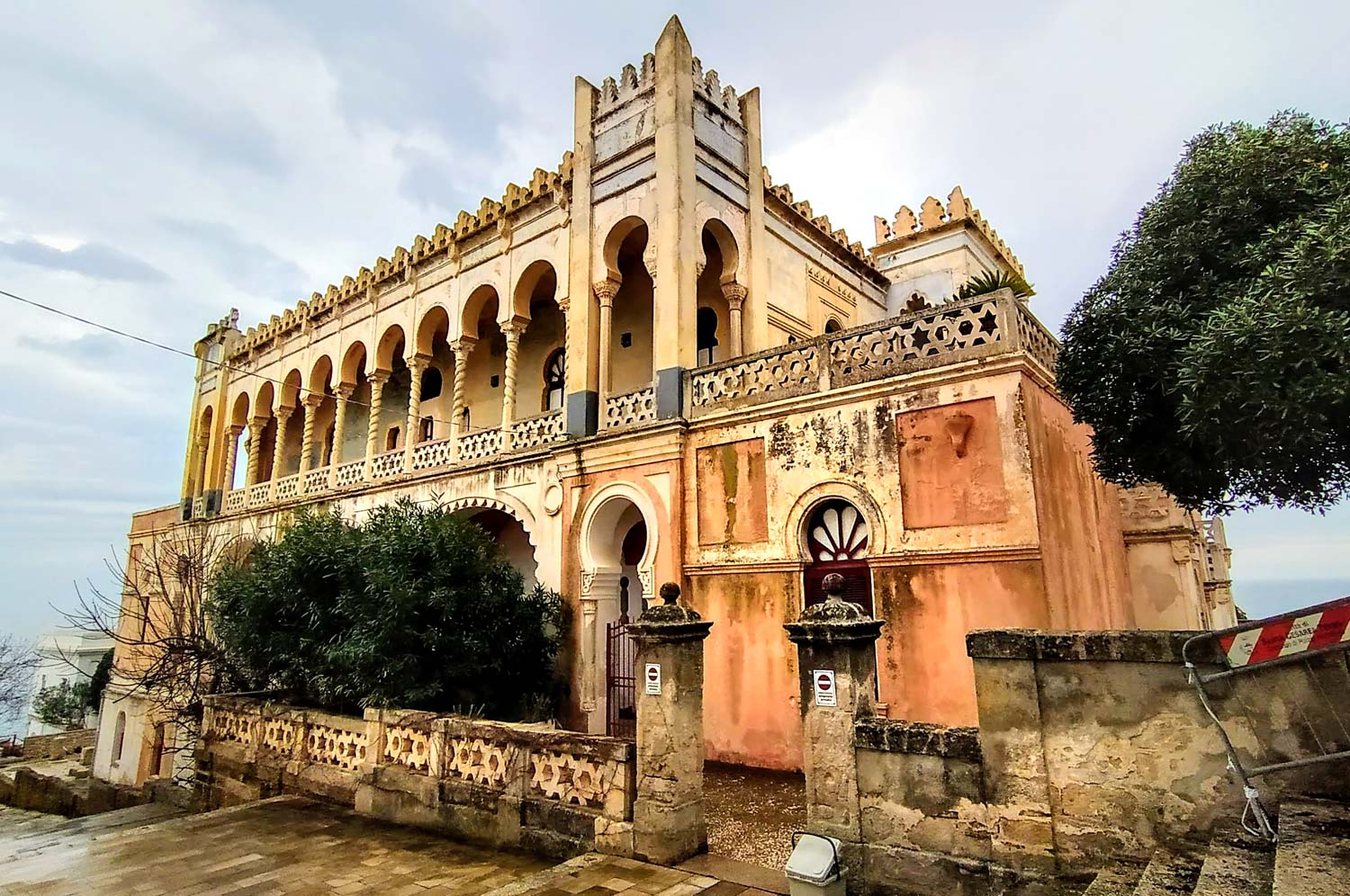 Santa Cesarea Terme Hotels and accommodation
Accommodation in Santa Cesarea Terme has different prices. From the affordable to the most luxurious and sophisticated.
Below are some interesting (in my opinion) suggestions.
If you are looking for accommodation in Santa Cesarea Terme, I recommend two links:
- Santa Cesarea Terme on airbnb - [click]
- Santa Cesarea Terme on booking.com - [click]


Useful GPS coordinates
Parking in the center of Santa Cesarea Terme, GPS coordinates:
40°02'09.0″N 18°27'35.6″E
40.035822, 18.459900 - click and route
Important to me!
Give the article a good rating
(5 stars welcome 😀)!
It's free, a
for me it is very important!
The blog lives on visits and thus has a chance to develop.
Please do it
and ... thank you in advance!
I also post
link to Facebook profile - [click]
. Come in and press "
Follow
"then you will not miss new, inspiring posts.
Unless you prefer
Instagram
. I'm not a social media demon, but you can always count on something nice to look at on
my instagram profile - [click]
. The profile has just been created, so
for now he is starving
, due to the lack of followers. He is happy to receive any observer who feeds him with his love.
I make the content I create available free of charge with copyright, and the blog survives from advertising and affiliate cooperation. So, automatic ads will be displayed in the content of the articles, and some links are affiliate links. This has no effect on the final price of the service or product, but I may earn a commission for displaying ads or following certain links. I only recommend services and products that I find good and helpful. Since the beginning of the blog's existence, I have not published any sponsored article.
Some of the readers who found the information here very helpful, sometimes ask me how you can support the blog? I do not run fundraisers or support programs (type: patronite, zrzutka or "buy coffee"). The best way is to use links.
It costs you nothing, and support for the blog is self-generating.
Pozdrawiam