Barcelona - car rental without credit card and deposit. Analysis of offers, average car rental prices.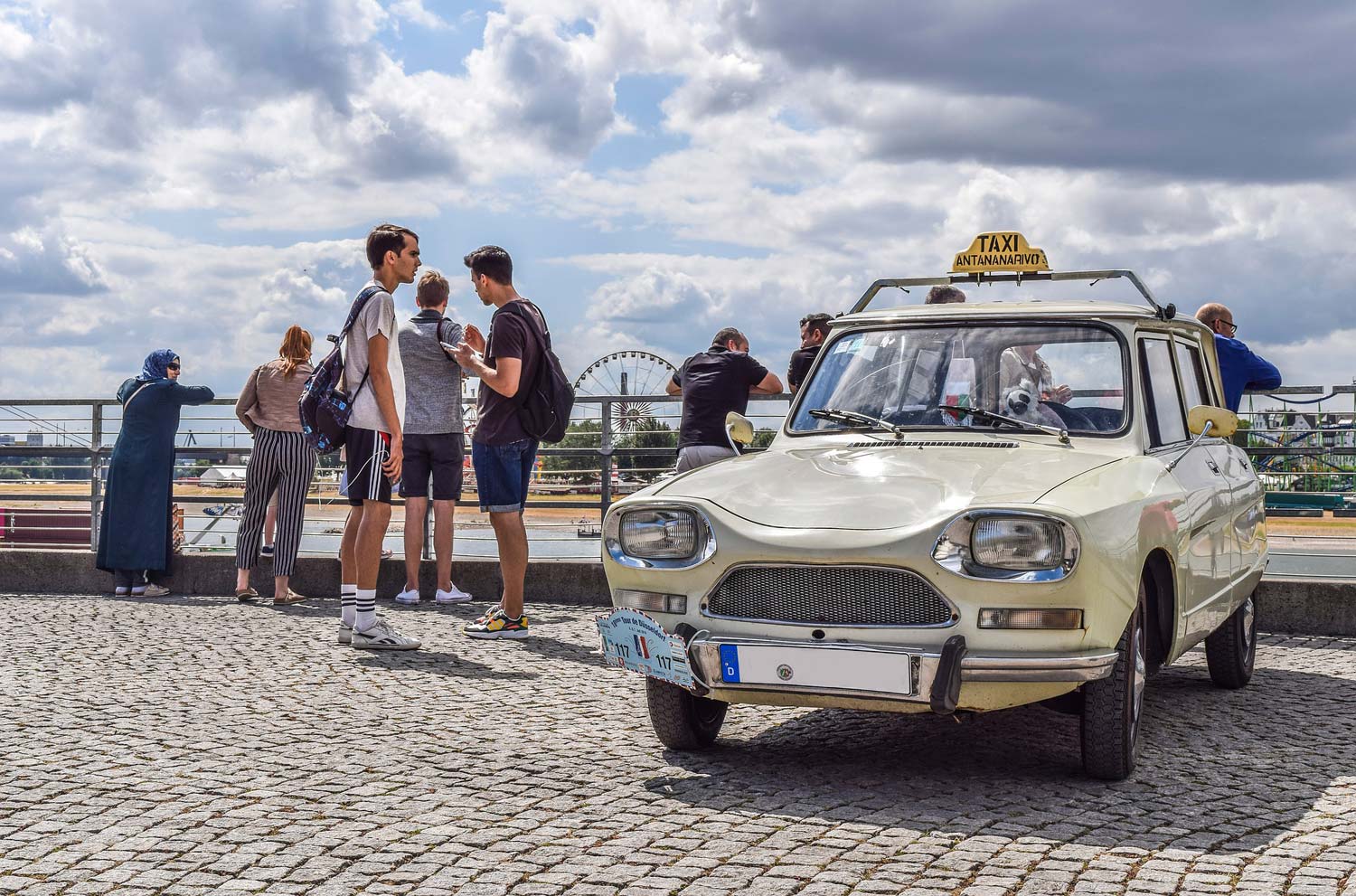 Big city, lots of choice?
In the very first sentence, I'll bring you down brutally. It is just the opposite!
The choice of rental companies in a large city (such as Barcelona) is not greater than in smaller towns! I mean, theoretically, because almost all the most important players have their branches here, but in practice it doesn't give us anything. Why? It will soon become clear ...
The price of popularity
The whole world travels to Barcelona. A wide river of tourists is constantly flowing into the city. The city is full of visitors who need a hotel, food and… a car. You don't have to fight for the client. Everyone has an abundance of clients. So why take away your bread by competing with prices, if there is something to do all the time? I will say more! In such market conditions, you can confidently afford to raise prices and sell the service more expensive than in other, less crowded places. Logic. Truth? Since there is a customer and he wants to pay, he must be allowed to pay! And that's it.
This is a practice that I see often in places of extremely high popularity and in big cities. Even large chain companies, which generally have a uniform sales policy, modify their price lists in such places. They raise prices or introduce additional restrictions to the rental rules to get a little more from the sale for themselves.
### important fragment of the text added in 2021, during the pandemic ###
Beware of pandemic car rental prices !!!
The COVID-19 pandemic has turned car rental prices upside down. The increase in car rental prices is huge. Official announcements say that the price increase is due to the need to maintain high sanitary standards. In my opinion, the strict sanitary requirements do not justify such an increase in the cost of car rental. What kind of growth are we dealing with? The 5-day rental I did during my trip just before the pandemic cost me less than EUR 70 (with full insurance). Today, for exactly the same rent, I see prices in the range of 400 - 450 EUR. Horror! Why is it like that? I am convinced that the rental companies compensate for a smaller number of customers with a higher price. One rental must now "compensate" for the reduced demand.
Is there a way to get high prices during COVID-19?
I have re-analyzed the offers of a dozen of the best car rentals and a few of the best price comparison websites. I found one common denominator. In fact, the prices are very high all the time, but
drastically falling (by 50% or even more)
just before the planned departure. The lowest prices are more or less
5-10 days before the planned departure
and they drop to around 50 EUR for one day of rental,
with full insurance option
. Any price at this level or lower should now (especially in the summer season) be considered attractive (of course if
applies to rental with full insurance
). Advance booking 1-5 days is very risky and prices in such short notice often (although not everywhere) increase again.
Such price behavior in 2021 does not guarantee that the situation will repeat itself in 2022 and in the following years. So let's observe price changes yourself and choose the best time to book.
The offer of the rental company I chose and described below is still the best, but unfortunately it is more expensive than it was.
From comparison websites, I recommend that you look for two:
Discover Cars - [click]
and
Rentalcars - [click]
. They have wide offers, and at the same time have signed contracts with various groups of rental companies. Thanks to this, you check various offers from different groups. A particularly interesting alternative is here
Discover Cars - [click]
because it has contracts with many local, small rental companies. It is possible that some local promotion can be scored. The other comparison engines are practically a copy of what you will find in
Rentalcars - [click]
.
All the other comments and advice that I have included later in this post still apply, so
it is obligatory to read the rest
. You will find my complaints there that 50 EUR a day is expensive, but I would like to remind you that this was related to the situation before COVID-19. We currently have a different situation.
### end of the fragment added in 2021 ###
Our expectations
And now I come to Barcelona myself: the average tourist. I would like to visit the city and its surroundings cheaply, comfortably and safely. I don't have a wallet stuffed to the brim with credit cards, with high credit limits. I also don't have unlimited cash. I do not want to pay absurd amounts for renting a car with a package of several extras, which, when added to the basic rental amount, make up the sum for which I could go on vacation to the Maldives.
I am looking for a car rental at a reasonable price. Preferably with full insurance, without the need for a credit card and without blocking my funds in the form of a deposit (as rental companies usually do). I know it is possible, because I rent it everywhere, but in Barcelona?
Clash of expectations and realities
I go to the car rental offer search engine and enter: Barcelona. I enter the date that interests me, click "Search" and it is! Several hundred offers! Wealth!
After a few minutes of analysis, I already know that it will not be easy. Most rental companies require high deposits, and in addition, financial liability for any damage, in some cases exceeding PLN 6.
Oh no thank you!
Most offers are useless. We go back to the starting point. It seems like a huge selection of offers, and there is nothing to choose from. Paradox.
You will have to roll up your sleeves and look deeper. Much deeper ...
Absolutely necessary knowledge when renting a car
At this point, I should paste the text describing the most important things that you need to know when starting to rent a car, but I will not paste it. Instead, I will paste a link to the post with this information. I have described them in some detail, but briefly, clearly and very legibly. I consider it absolutely necessary to read them. The text is related to renting a car in another city, but basic knowledge you need to have about the rental rules, security deposit, types of insurance used by the rental companies, material liability, credit card requirements and surprises you may encounter ... all this knowledge is identical.
So if you don't feel like having unpleasant surprises on your trip, read the first half of the post before proceeding to the next part of this post: Sicily: Palermo, Catania, Trapani - rent a car without a credit card and a deposit? How do I rent a car in Sicily?
Compare car rental offers
Nothing makes the comparison of offers easier than collecting them in one place and compiling them in the form of a table. I did so too.
Below you will find a breakdown of the basic offers from over a dozen car rental companies in Barcelona. The summary contains basic information, that is: the amount of the deposit, the amount of material liability for possible damage and the amount of material liability in the event of theft of the car.
As you can see from the list, you can find offers in which a good morning deposit does not throw us on our knees, although there are companies that are willing to block even EUR 1 on the card for a while. Fortunately, there are quite a few that only block EUR 200 and less. At first glance, it looks the best of all of them Sixtwhich has the lowest amounts of material liability (850EUR).
Unfortunately, none of these offers is attractive enough for me to finish my search with satisfaction.
Rental
Bail
(deposit) [EUR]
Own contribution for
damage [EUR]
Own contribution for
theft [EUR]
Enterprise
150
1050
1050
Hertz
200
1192
1192
Alamo
250
1250
1250
Sixt
300
850
850
Europcar
300
1258
1258
Avis
300
1452
1452
Budget
300
1452
1452
Dollar
700
1022
1022
Thrifty
700
1022
1022
Keddy By Europcar
800
1258
1258
Firefly
850
1000
1000
Centaur
1050
1050
1050
Goldcar
1100
1100
1100
InterRent
1100
1100
1100
All time lap record
1100
1100
1100
Rhodium
1100
1100
1100
OK Rent a Car
1200
1050
1050
I'm looking deep, very deep ...
Barcelona unfortunately forced me to search deeper, not making my life easier. You had to go down to the level of analyzing the content of the rental regulations and look for those in which you can still figure out something. I will not describe this process because it is not the most interesting one. But I will describe its result, because it is very interesting.
So attention, attention ...
We have it!
We managed to find a rental where for a reasonable price we get a car with full insurance, no deposit on the credit card and no material liability. The company offers such rental Record it.
However, there is one but that I must mention. On the internet, you can find several complaints about Record go. Of course, there are also positive opinions, but negative ones are always more impressive 🙂
I will use this fact to highlight a few practical points.
Some of the complaints are related to the rental without full insurance, where the company (according to customers, wrongly) charged fees, e.g. for scratches, missing parts of the car's equipment after its return, or for returning the car with an incomplete tank, etc. Renting a car with full insurance and zero responsibility prevents the collection of such charges, eliminating this problem (if it is real). Of course, if you rent a car with a radio, for example, and return it without a radio, the insurance does not cover it. You cannot take car accessories with you as part of your insurance. Likewise, a return with an incomplete tank. The insurance does not exempt you from returning the car in the condition required by the rules of the rental company.
Some people report charging a fixed fee of EUR 40 a month or later after returning the car. In this case, it is very likely that the cause can be easily determined. I myself was once charged with such a fee. Such a fee arises when the police report to the rental company that the driver of the car has violated the regulations and has been fined. The rental company is then obliged to provide the police with the data of the driver who rented the car at that time. Such an act of providing data involves a fee of EUR 40 (the amount may differ in different rental companies). The rental company charges this amount from your card.
The fee for providing the data is collected by all rentals, regardless of the purchased service and insurance package.
In addition, after some time a ticket will appear in your mailbox, which will also have to be paid. If there are more tickets, additional fees will be charged for each sharing of the driver's data.
Similar negative opinions can be found about each rental company, so ... you know. However, I must mention it, and in the process managed to clarify a few issues.
Record go - prices and offer
It's time to finally move on to the specific Record go prices.
I checked the rental price during February 10-17, 2020, i.e. for 7 days of rental.
The price for the whole period with full insurance, zero deposit and zero own contribution is PLN 561,42. The daily amount is about PLN 80, which gives EUR 18,65 per day.
For such a scope of insurance and Barcelona, ​​the offer looks really good.
Below is a screenshot of the offer from the search engine. Offer with full insurance it must contain an entry that is indicated by the red arrow. Offers without this provision are cheaper, but do not include full insurance and require a high deposit on delivery. So be sure to look for an offer with this description, so that there will be no unpleasant surprise later.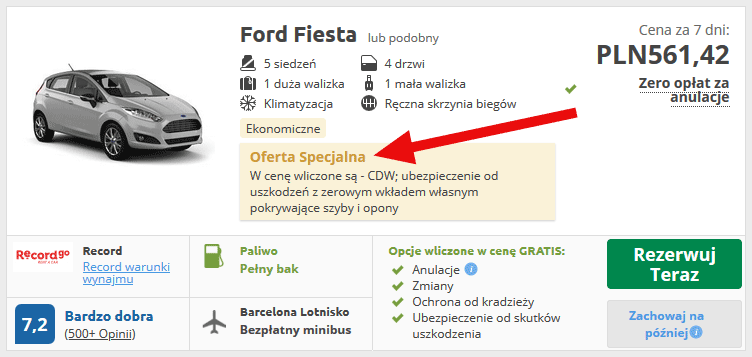 When selecting Special Offer, the provisions of the regulations of the rental company indicate that the rental company will make a deposit in the event of returning the car with an empty tank or paying fines when picking up the car. It will be a value of around EUR 60 (depending on the size of the car's fuel tank) and a regular debit card should suffice (most likely it will be simply a temporary block of funds).
How do I find a Record go deal?
Due to the large number of offers in Barcelona, ​​it is worth using the filtering mechanism in the search engine. Without it, the search can be tedious.
The easiest way to do it is in the following order.
1. You go on search engine page - [click]
2. You enter data into a search box and press Search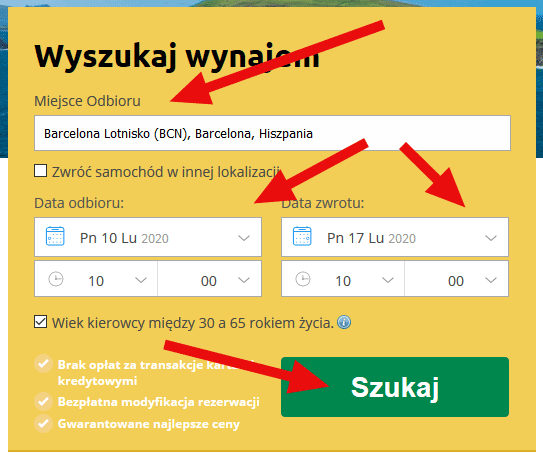 3. In the panel on the left, select the check mark next to Record it. This way you will filter out all other offers that are not of interest to us. Only Record go offers will remain.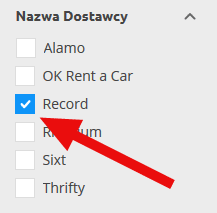 4. In the offers visible on the screen, search for the one with an additional description "Special Offer" as marked with a red arrow in the image below. After that, all you have to do is go through the booking steps and you're done.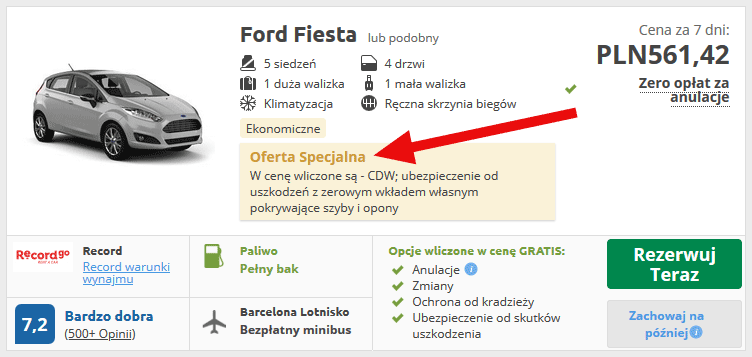 OK Rent a Car
This is another offer that caught my attention. It's a tad cheaper than Record go, but a credit card is required. It will be founded on it symbolic deposit of 150 EUR, mainly related to the protection against returning the car with an incomplete tank and possible fines.
The offer has yet wider insurance than Recoerd go, because it also includes windows and tires (these elements are normally excluded from full insurance in practically all rental companies). Additionally, the price includes the option of adding co-driver.
I like this offer, despite the need to have a credit card and a EUR 150 deposit block on it. The deposit is not high and can be handled by virtually any credit card.
If I had to choose between Record go and this, I would choose this one.
Below is a screenshot with the offer's appearance. The method of searching for it is the same as described above, with the difference that we filter the results by selecting OK Rent a Car. Note that the offer must say "Special Offer" as indicated by the red arrow.

Amigo Autos
The third offer I would like to show comes from a different search engine: Discover Cars - [click]. The search engine is very interesting, the more that it works perfectly on the phone. The version of the website that opens on the phone is in no way inferior to the version for the computer. We have all the tools to filter the results at our disposal, as is the case Rentalcars is impossible.
The search engine provides almost all the most important information directly in the content of offers, including the amount of own responsibility. After entering the offer, we get even more details. Everything at hand. Cool thing. You don't bother searching through the regulations and time-consuming searching for basic information. I really like it. High user ratings do not surprise me at all.
Search Discover Cars looks and works almost identical to Rentalcars, so its operation is almost the same and does not require any special instructions (you can follow the instructions for Rentalcars above).
It is also interesting that the search engine database often includes rental offers that are not available in Rentalcars (!!!). This is already a very important added value.
I'm interested in the rental offer Amigo Autos, this is an example of a rental company that Rentalcars does not have, and in Discover Cars is.
The rental price is similar to the two previous offers and amounts to PLN 590 for 7 days of rental. The car has full insurance against damage and theft. Credit card deposit required for EUR 150.
Below is a screenshot of the offer.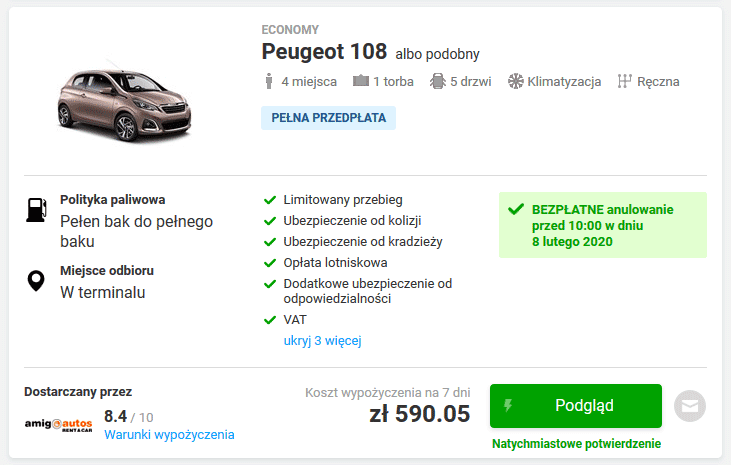 Expensive or cheap - how should I know?
On page Discover Cars I have found one more information, which in my opinion is very interesting. The search engine has published on its website data informing about the average price for renting a car in Barcelona in the following months of the year.
Most likely, these values ​​are calculated on the basis of rental data made through their search engine. These are probably not data from the entire market, but it can be assumed that they match them well.
I allowed myself to use this data and put it below as a graph of the average car rental prices in Barcelona, ​​and a table below the graph.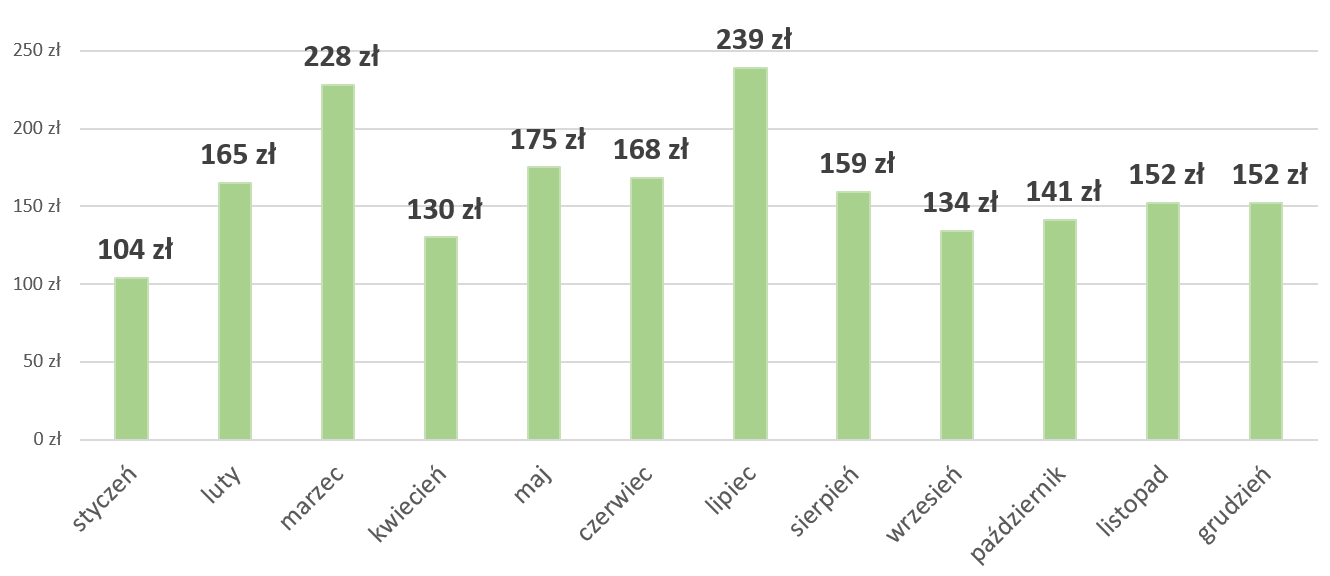 Month
average price
per day
January
PLN 104
February
PLN 165
March
PLN 228
April
PLN 130
May
PLN 175
June
PLN 168
July
PLN 239
August
PLN 159
September
PLN 134
October
PLN 141
November
PLN 152
December
PLN 152
Armed to the teeth
Now you can say that: you are armed to the teeth. You have the necessary knowledge and examples, based on which you can go ahead and go to the search engines to search for the best Barcelona car rental offer for you.
Links to search engines may come in handy:
- Dicover Cars - [click]
- Rentalcars - [click]
Important to me!
Give the article a good rating
(5 stars welcome 😀)!
It's free, a
for me it is very important!
The blog lives on visits and thus has a chance to develop.
Please do it
and ... thank you in advance!
I also post
link to Facebook profile - [click]
. Come in and press "
Follow
"then you will not miss new, inspiring posts.
Unless you prefer
Instagram
. I'm not a social media demon, but you can always count on something nice to look at on
my instagram profile - [click]
. The profile has just been created, so
for now he is starving
, due to the lack of followers. He is happy to receive any observer who feeds him with his love.
I make the content I create available free of charge with copyright, and the blog survives from advertising and affiliate cooperation. So, automatic ads will be displayed in the content of the articles, and some links are affiliate links. This has no effect on the final price of the service or product, but I may earn a commission for displaying ads or following certain links. I only recommend services and products that I find good and helpful. Since the beginning of the blog's existence, I have not published any sponsored article.
Some of the readers who found the information here very helpful, sometimes ask me how you can support the blog? I do not run fundraisers or support programs (type: patronite, zrzutka or "buy coffee"). The best way is to use links.
It costs you nothing, and support for the blog is self-generating.
Pozdrawiam