Cefalu (Sicily) - when you ask yourself, can it be more beautiful?
About Cefalu ...
Cefalu began a long time ago, and not much is known about the beginnings of its creation. Put one foot in the dark and recognize that it is certain ... someone who saw this place once, long ago, like me once, probably thought to himself that it is truly a beautiful place to live. As he thought, he did so ... He settled in one of the most away places in the world. He is hardly surprised. A big rock called Roll, towering over the city, and at its feet lives a small, climatic town, whose houses almost enter the sea. Sea waves crash directly into the foundations of houses, and the inhabitants on the balconies of these houses, under their feet watch this constantly pulsating pulse of the sea. This pulsating rhythm of life draws you in. You become part of it and you forget about the rest of the world.
Is beautifully.
Really beautiful.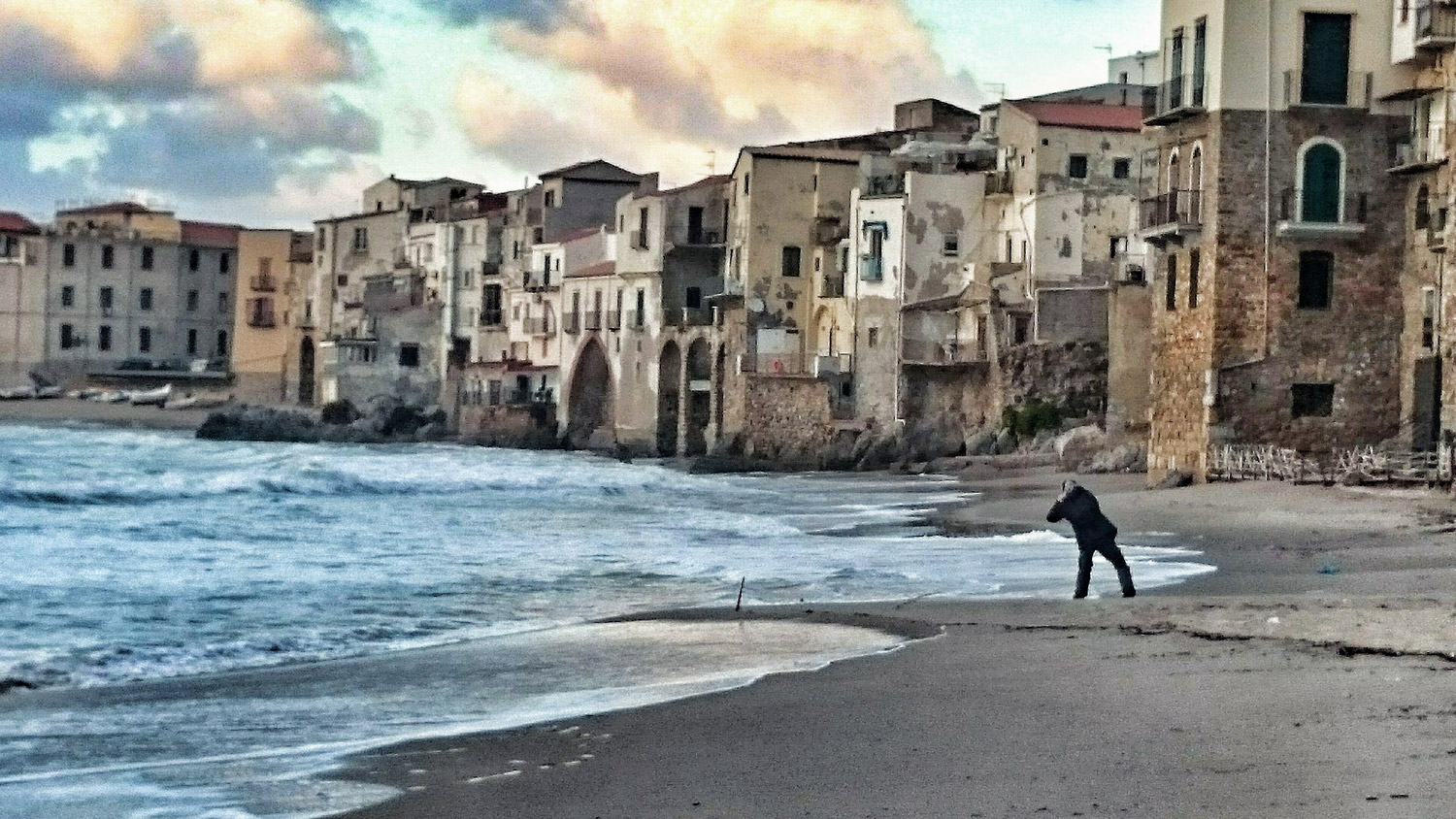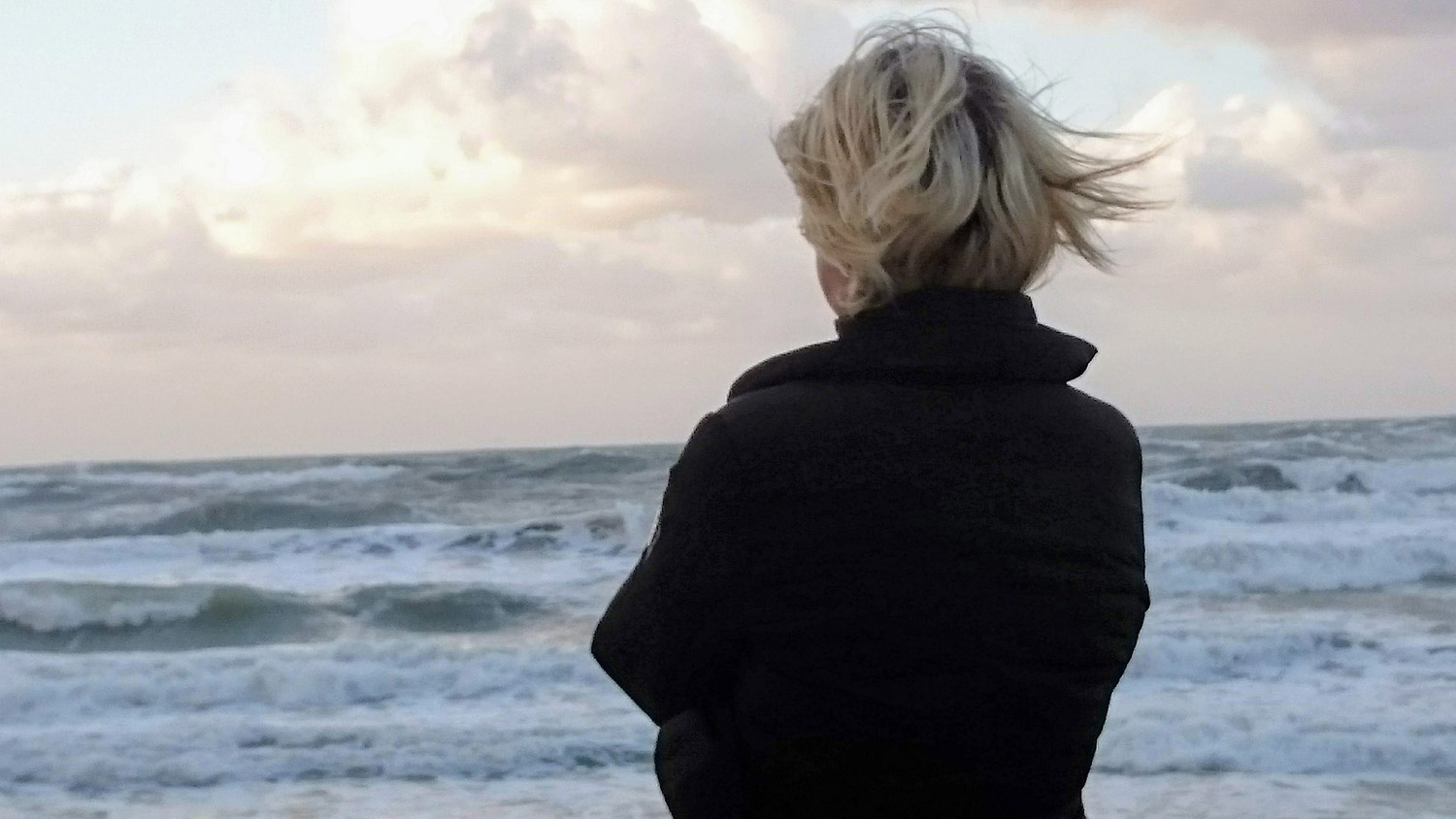 How to get there every Cefalu
It is easy to reach Cefalu, especially when you have, for example, a rented car (here I discreetly and unobtrusively recommend one of the blog entries, which describes in detail the topic of renting a car in Sicily: Catania, Palermo, Trapani - car rental without credit card and deposit? How to rent a car in Sicily? - [click]).
If you spend the night in Palermo and do not have a car, you can easily reach Cefal by train in 40 minutes (ticket price around PLN 30). The town is less than 70 km from the island's capital (Palermo).
Cefalu is one of the points I developed for visiting Sicily including detailed sightseeing maps, information about attractions on the whole island with GPS coordinates for car navigation. If you want to visit Sicily, make sure to read this entry: Sicily - tourist attractions, sightseeing, monuments, map, car rental, vacation. Guide.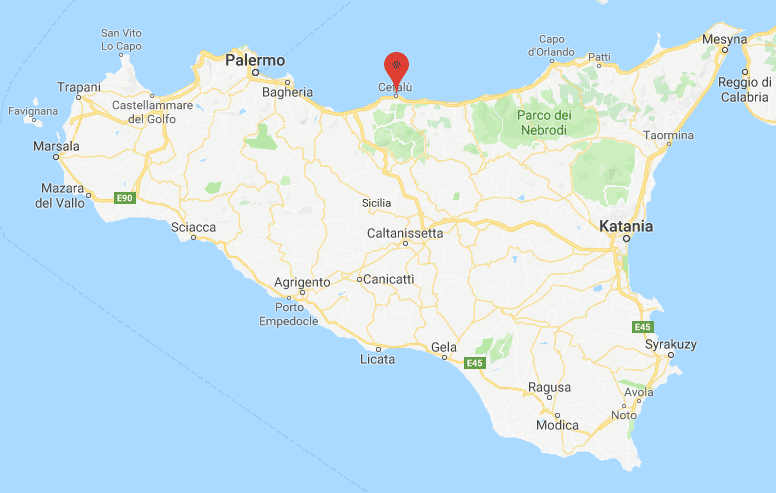 What to see in Cefalu?
Of course, there are monuments in the city, but I will not start with them. The whole thing is the most beautiful in mullet. The way the city connects with the gigantic rock, huddled beneath its enormity, and at the same time, how bravely faces the element of the sea, blending into it with the other side. It is worth looking at Cefal not only from its center, but also from a distance. This view constantly impresses me.
A walk in the town itself is pleasant. Stone streets, cramped and therefore shaded, guarantee a rest from the Sicilian sun when you feel its excess. During a walk near the square Piazza del Duomo you will come across the cathedral from 1131 and you will see the sunset the best from the defensive walls.
Walk down the street Via Vittorio Emanuele (the main walking street running parallel to the shore) will lead you to Lavatoio Medievale, carved in the rock, medieval laundry and Roman baths.
If you will not have enough walks around the city, you can go on a rock Roll (entrance fee 4 EUR) to look at the insane view of the town from above. On the hill you will also come across a megalithic one temple of Diana - VII century BC
And there is no time of year in which to visit Cefalu is not worth it, as evidenced by the photos in this post, which were created in the winter.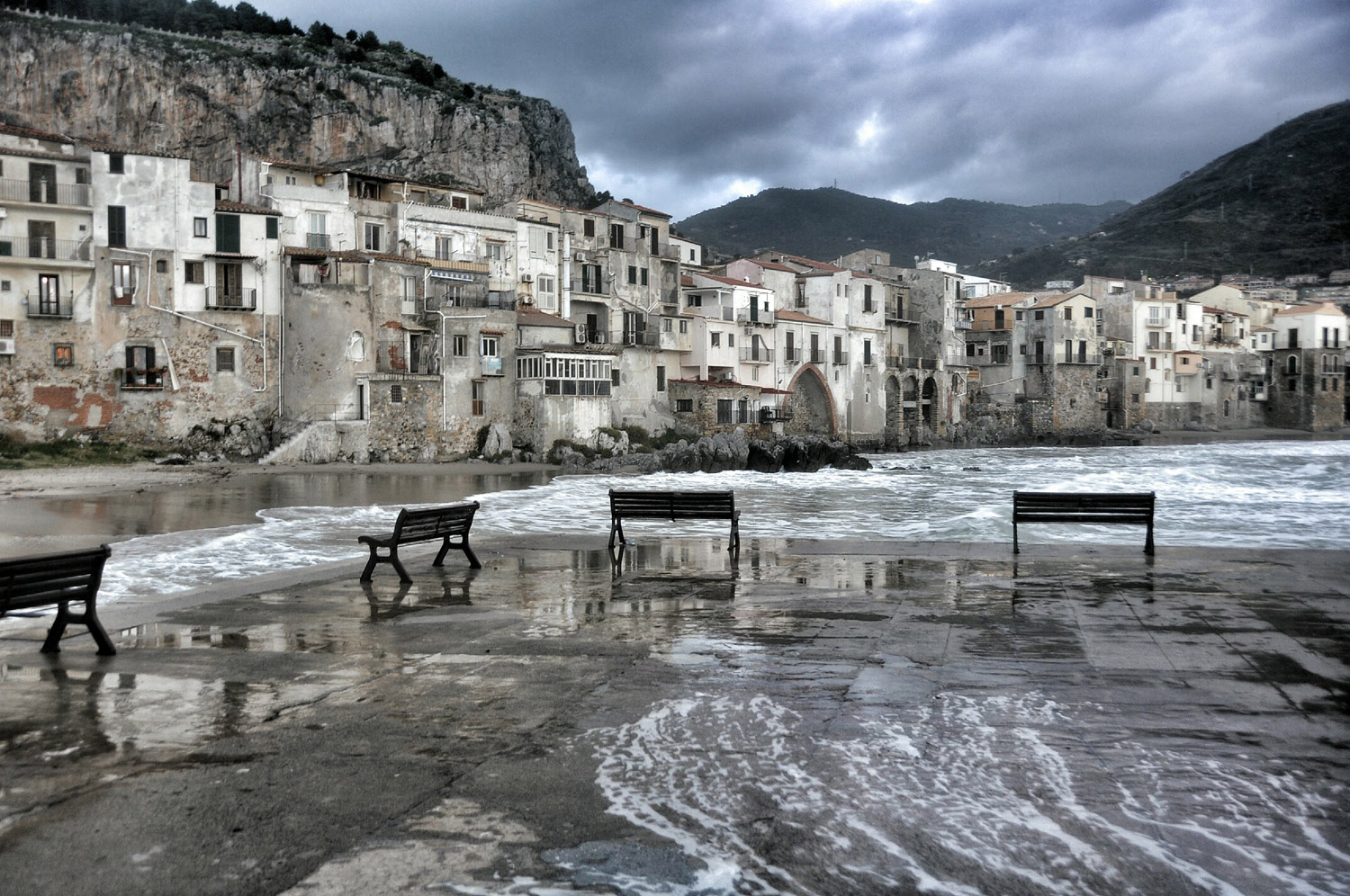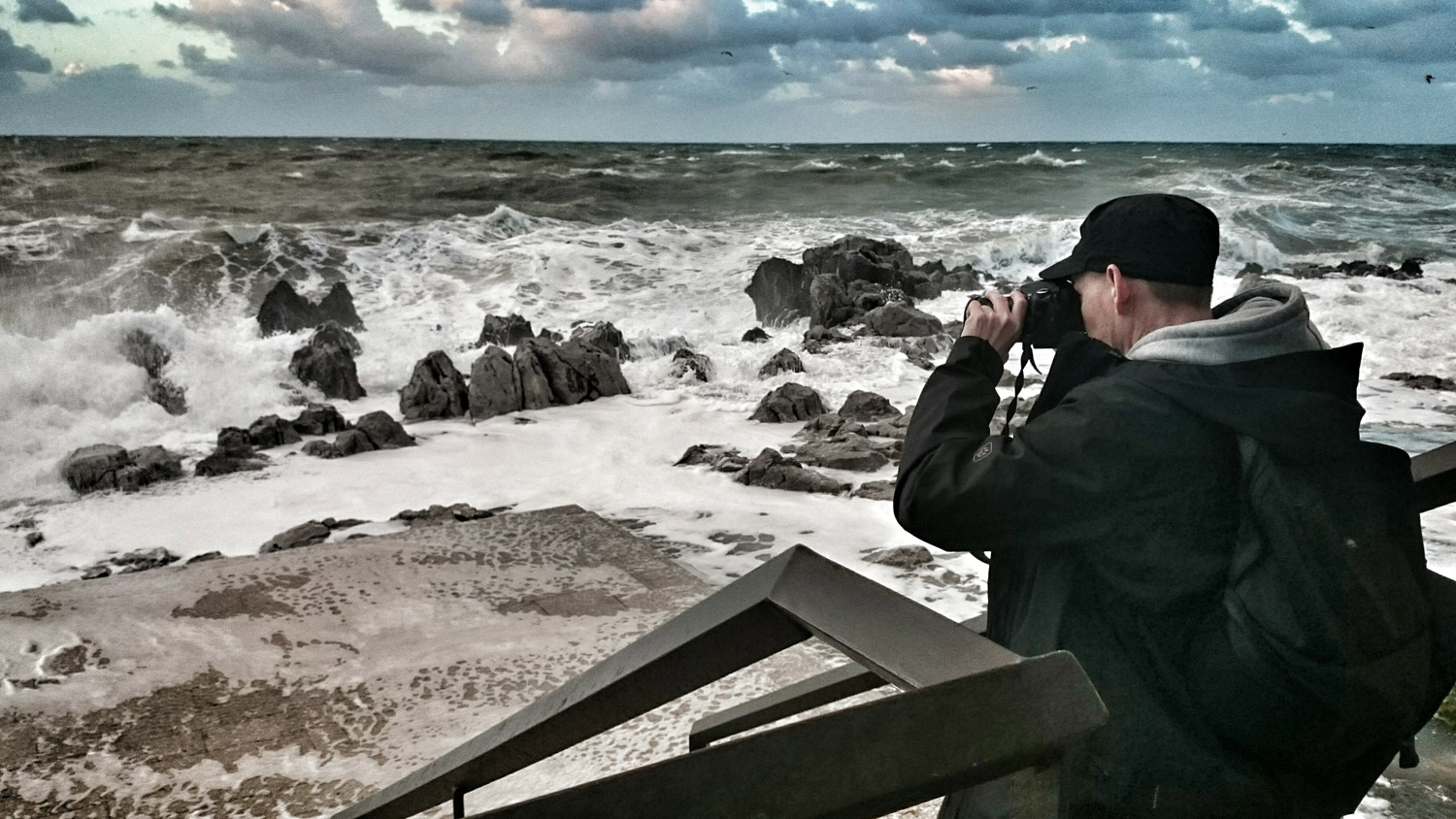 Where to park in Cefalu
There is no parking problem outside the summer season. The large parking lot by the beach copes well with the admission of all those willing. In the summer, however, due to the fact that Cefalu is a must-see for vacationers, it can be a big problem. Below are three parking locations where you need to start. If this does not help, then it remains only to patiently revolve around the town. At the same time it is not worth insisting on parking in the center. Sometimes it is enough to take a few steps more to avoid parking problems.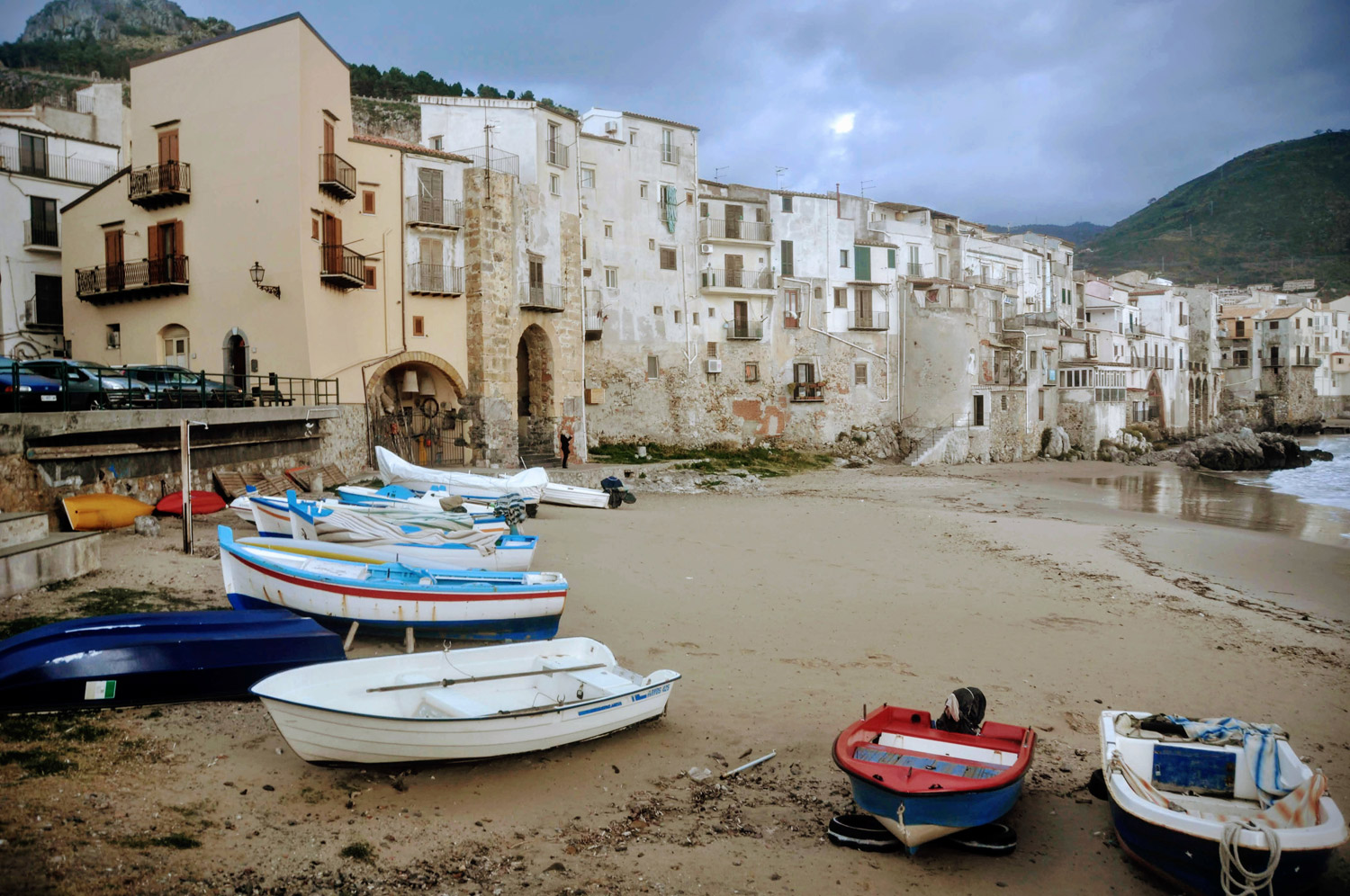 Useful GPS coordinates
Parking by the beach, GPS:
38°02'09.6″N 14°01'02.4″E lub
38.035992, 14.017321 - click and set the route
Parking at the railway station, GPS:
38°01'59.6″N 14°01'13.6″E lub
38.033232, 14.020446 - click and set the route
Parking near the center, GPS:
38°02'02.6″N 14°01'19.1″E lub
38.034042, 14.021965 - click and set the route
Piazza del Duomo, GPS:
38°02'23.0″N 14°01'20.3″E lub
38.039707, 14.022316 - click and set the route
Medieval laundry room, GPS:
38°02'21.5″N 14°01'12.0″E lub
38.039291, 14.020007 - click and set the route
The beginning of the path to the Rocca rock, GPS:
38°02'11.6″N 14°01'23.9″E lub
38.036552, 14.023316 - click and set the route
Accommodation in Cefalu
It's easy to guess that sleeping in Cefalu is not cheap. However, if you care make an impression on your other half and you're not afraid of higher costs (because the effect counts), that's it you will never forget the sunset in Cefalu.
For simplicity, I place a map below with accommodation and current prices. Clicking on the price flag will take you to the detailed hotel offer.
Click, choose and enjoy the eyes with beautiful views, and the soul with the atmosphere of a unique place.
Important to me!
Give the article a good rating
(5 stars welcome 😀)!
It's free, a
for me it is very important!
The blog lives on visits and thus has a chance to develop.
Please do it
and ... thank you in advance!
I also post
link to Facebook profile - [click]
. Come in and press "
Follow
"then you will not miss new, inspiring posts.
Unless you prefer
Instagram
. I'm not a social media demon, but you can always count on something nice to look at on
my instagram profile - [click]
. The profile has just been created, so
for now he is starving
, due to the lack of followers. He is happy to receive any observer who feeds him with his love.
Pozdrawiam