Akureyri - the capital of northern Iceland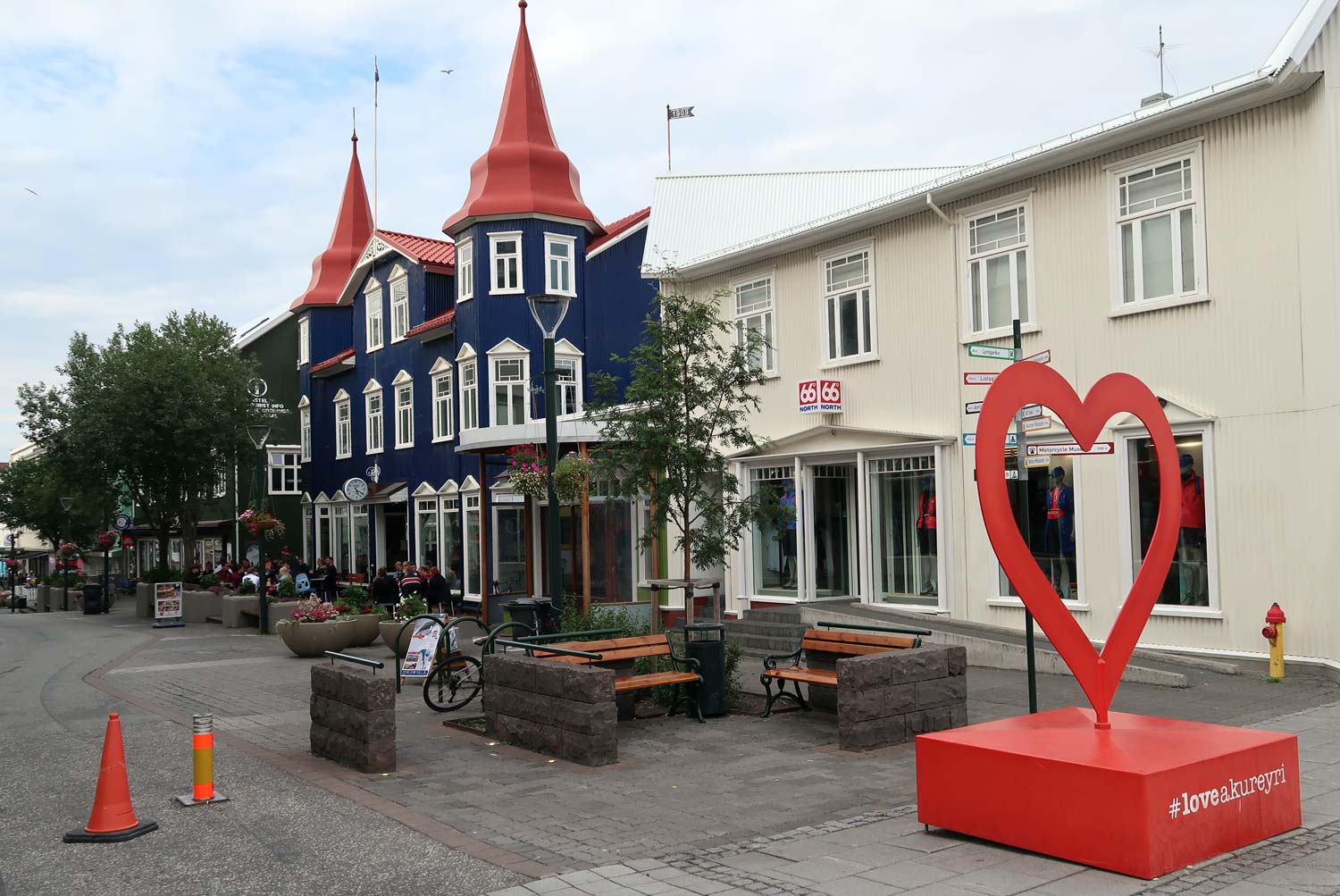 Disproportion
Reykjavík is the largest city in Iceland. Over 220 people live in the Reykjavik metropolitan area. people. This is roughly 2/3 of the total population of Iceland.
Then there is nothing for a long, long time ...
… And Akureyri appears in second place. They are inhabited by just over 19 thousand. people.
In terms of size, it is separated from Reykjavik by a chasm and in European terms it should be treated rather as a small town.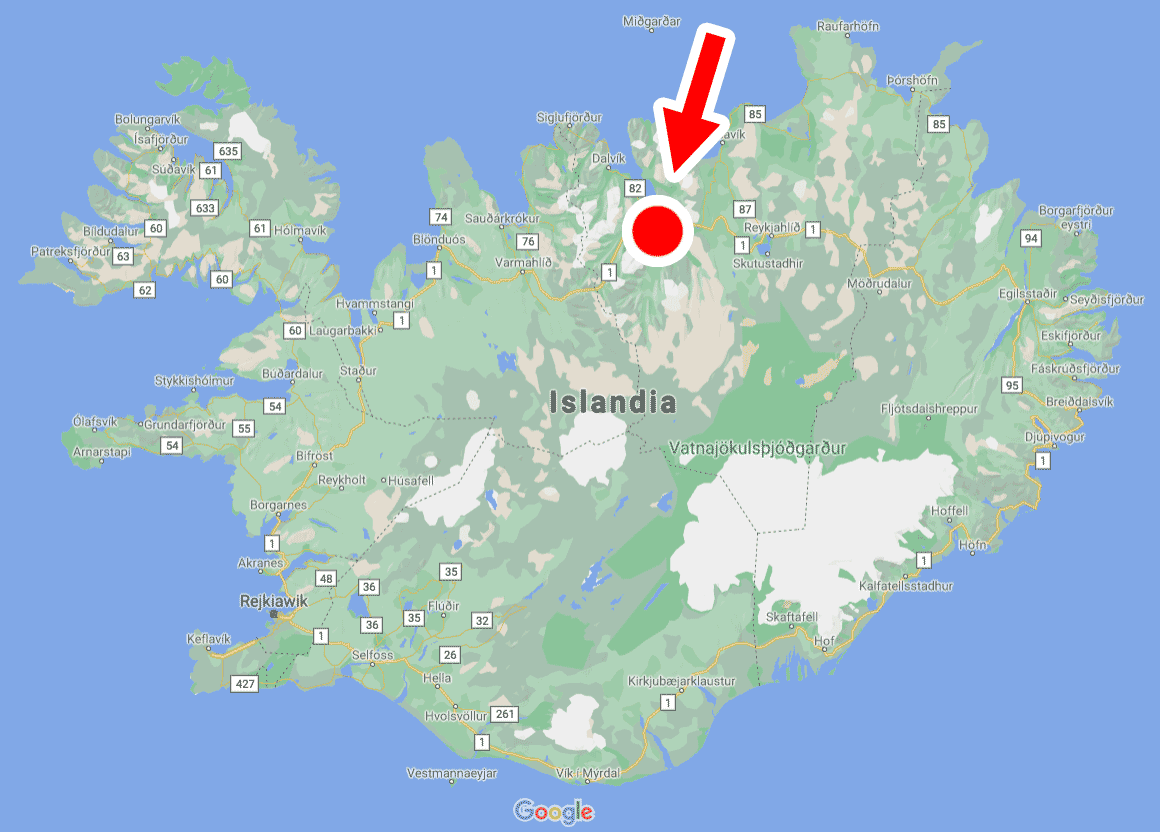 However, not that small?
In Icelandic conditions, Akureyri is, however, a significant cultural, economic and ... university center. Yes! Akureyri has the only university outside of Reykjavík. In addition, there is an airport and seaport significant in the scale of the island. The city is responsible for 30% of all fish processing in Iceland, which is a really impressive share for a country with such a long coastline.
At the end of the statistical information, I will only add that Akureyri has the largest brewery in Iceland. Is it possible that numerous university students have made a significant contribution to the development of the brewery?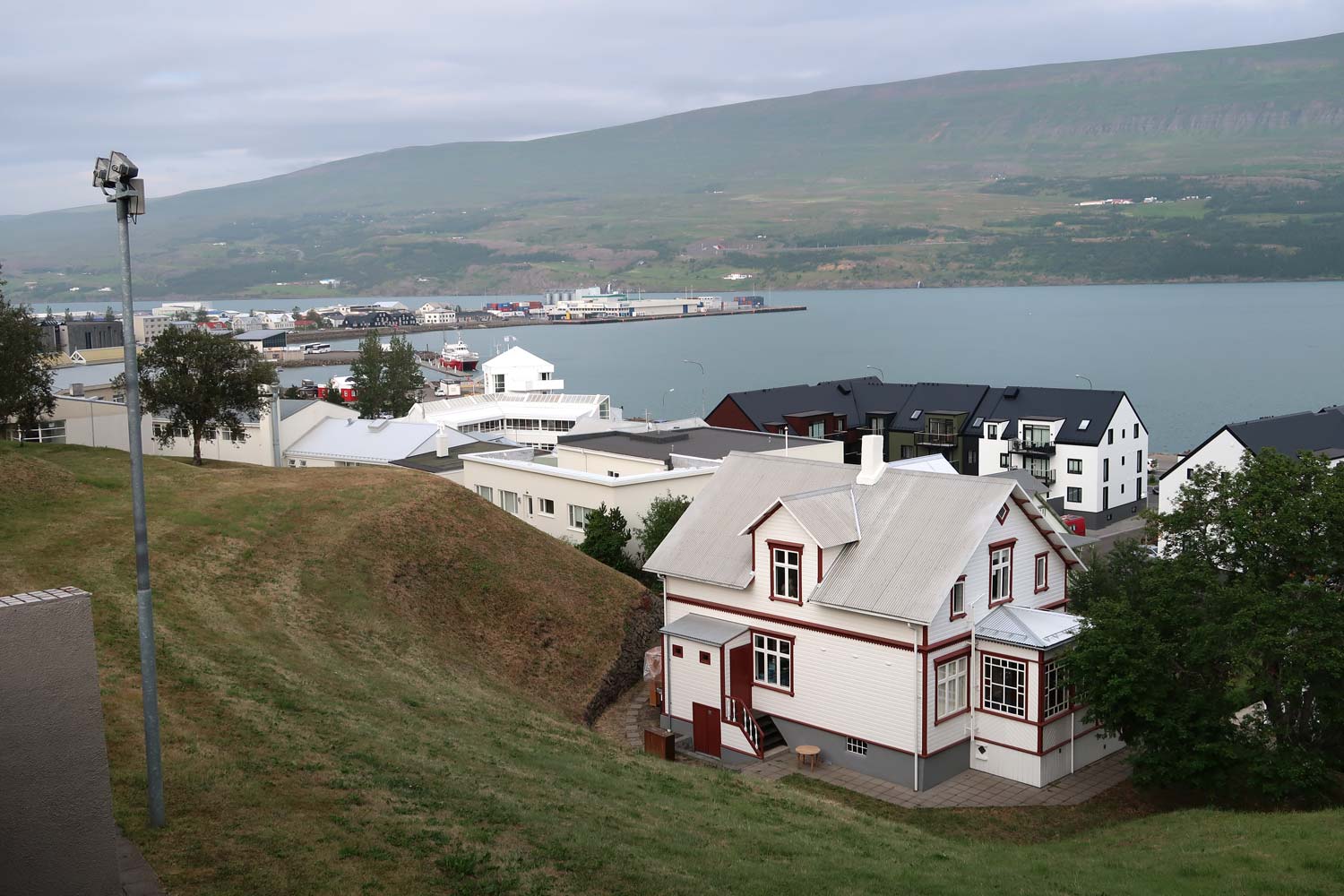 Akureyri as seen by a tourist passing through
We came to Akureyri for a while, passing through. The city lies at the end of Iceland's longest, approximately 60 km long fjord.
Traveling in the rugged nature of Iceland, without access to the benefits of civilization, when the eye cannot find any civilization in sight for a few days, the sudden opportunity to do ordinary shopping and put almost everything you want into your basket is very pleasant. And this is probably the main advantage of Akureyri. It gives you the opportunity to replenish your resources, do shopping, and when you spend the night in the city, go for a beer in the pub in the evening.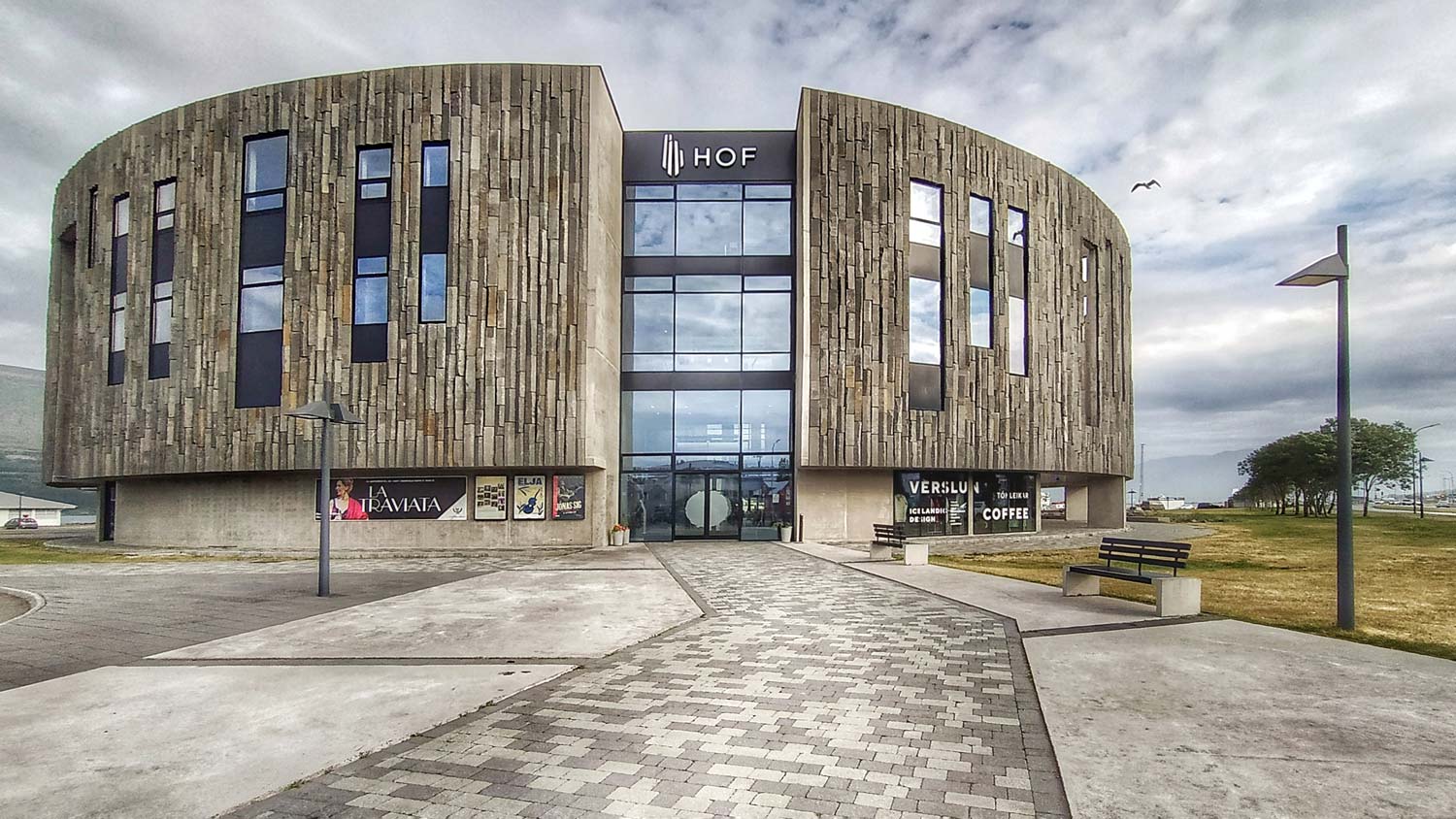 The lights are extremely pleasant, especially for drivers in Akureyri. For the first time in my life, before reaching the intersection, I wanted the green to go out and turn red. Why? All red lights on Akureyri traffic lights are heart-shaped. Well, the mug is enjoying itself!
I didn't feel sorry when suddenly the green went out and we had to stop. Small and the joy is great!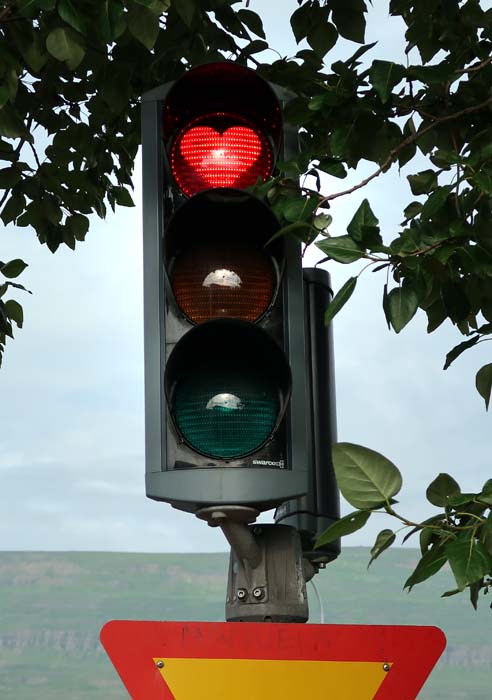 In Akureyri, the street is the most important Hafnarstraeti. Everything that is most important in the city happens here and day and night life of the city takes place here. It acts as a traditional promenade (something like Krupówki in Zakopane).
At Hafnarstraeti you will eat, drink, promote, buy clothes for every occasion, buy souvenirs, open a bank account, take a loan, visit a doctor, buy a prescription, play with music outdoors, and if you get tired, you will spend the night.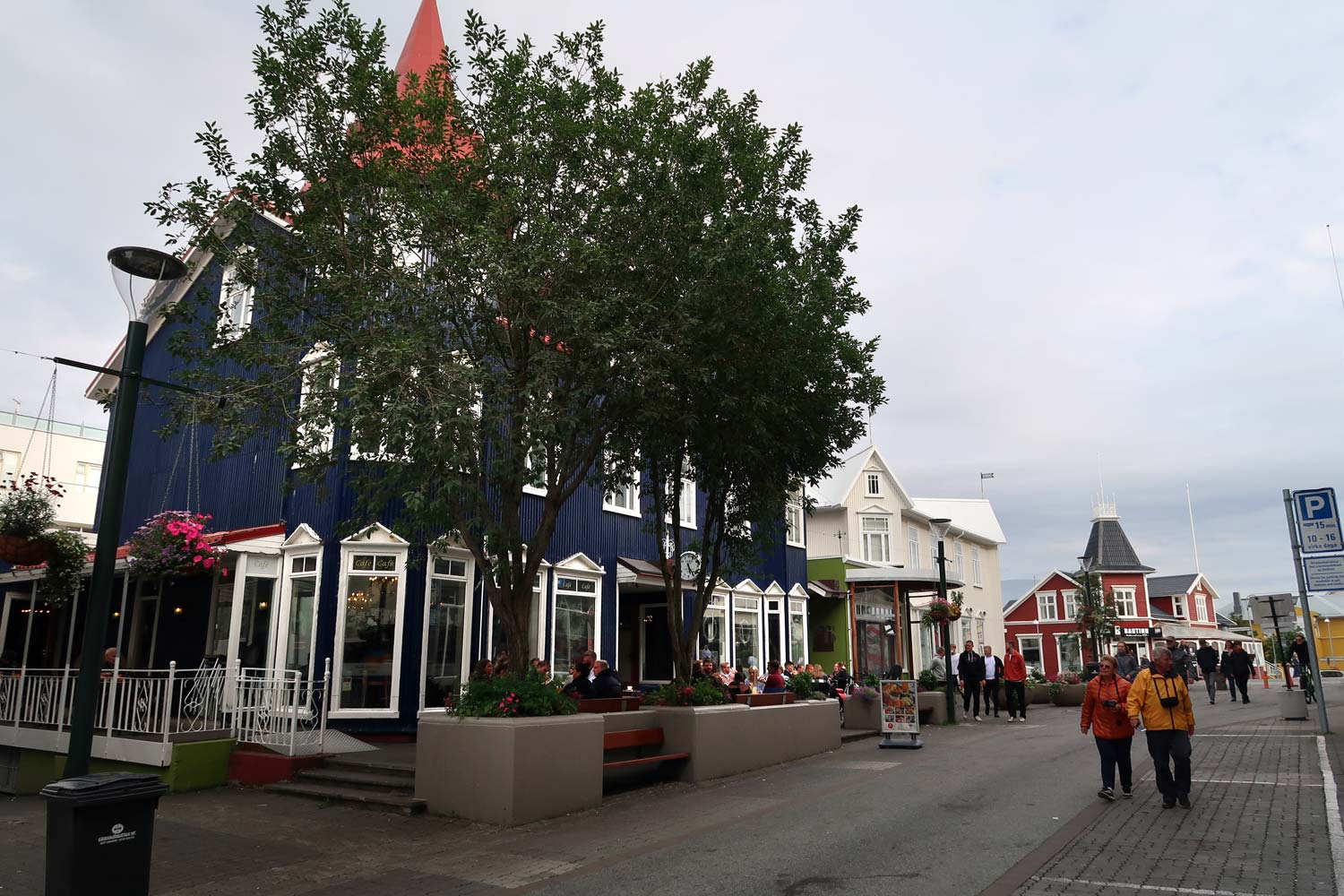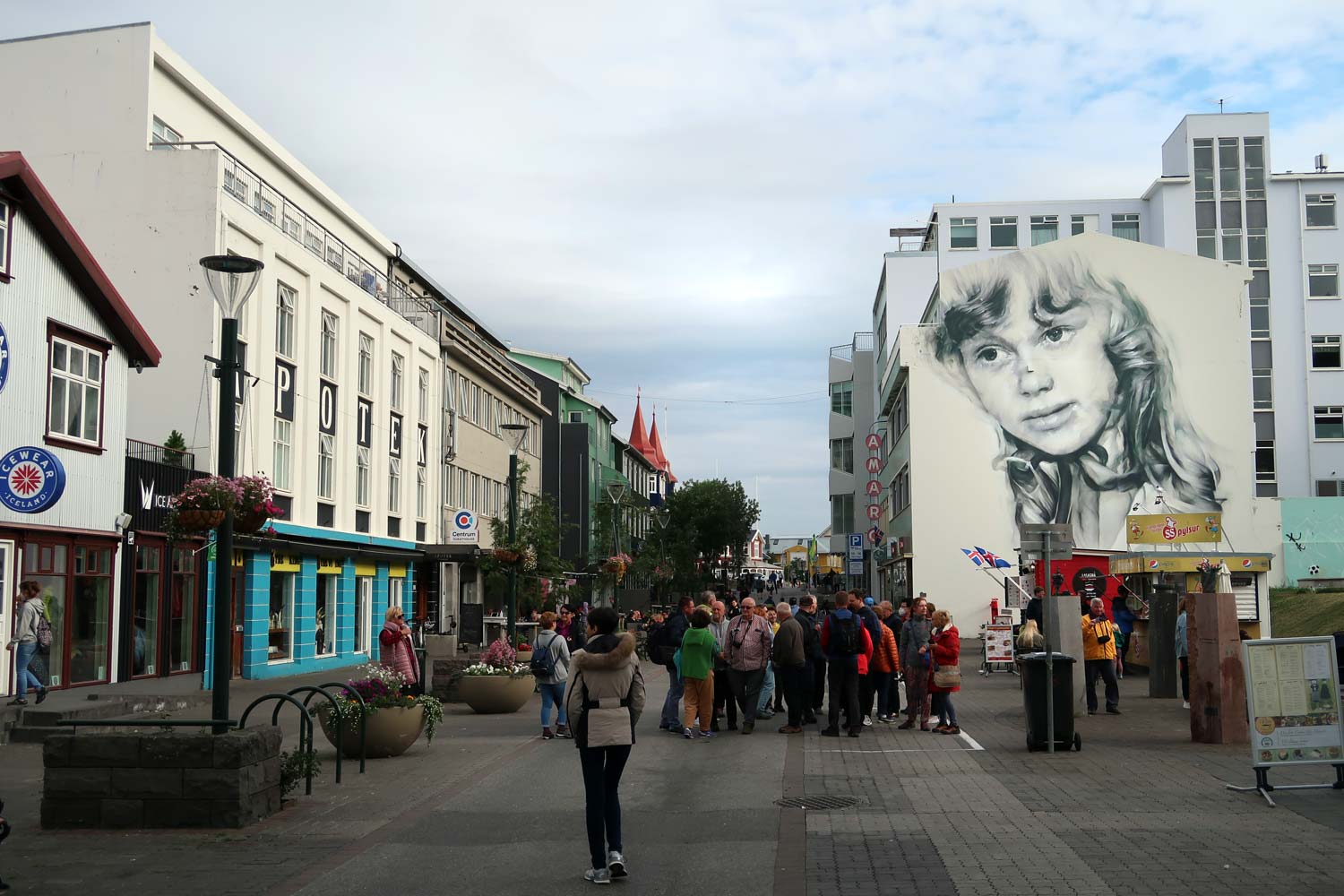 There is really little sightseeing in Akureyri. It is a must see designed by the most famous Icelandic architect Gudjon Samuelsson church Akureyrarkirkjaand all the rest at your discretion.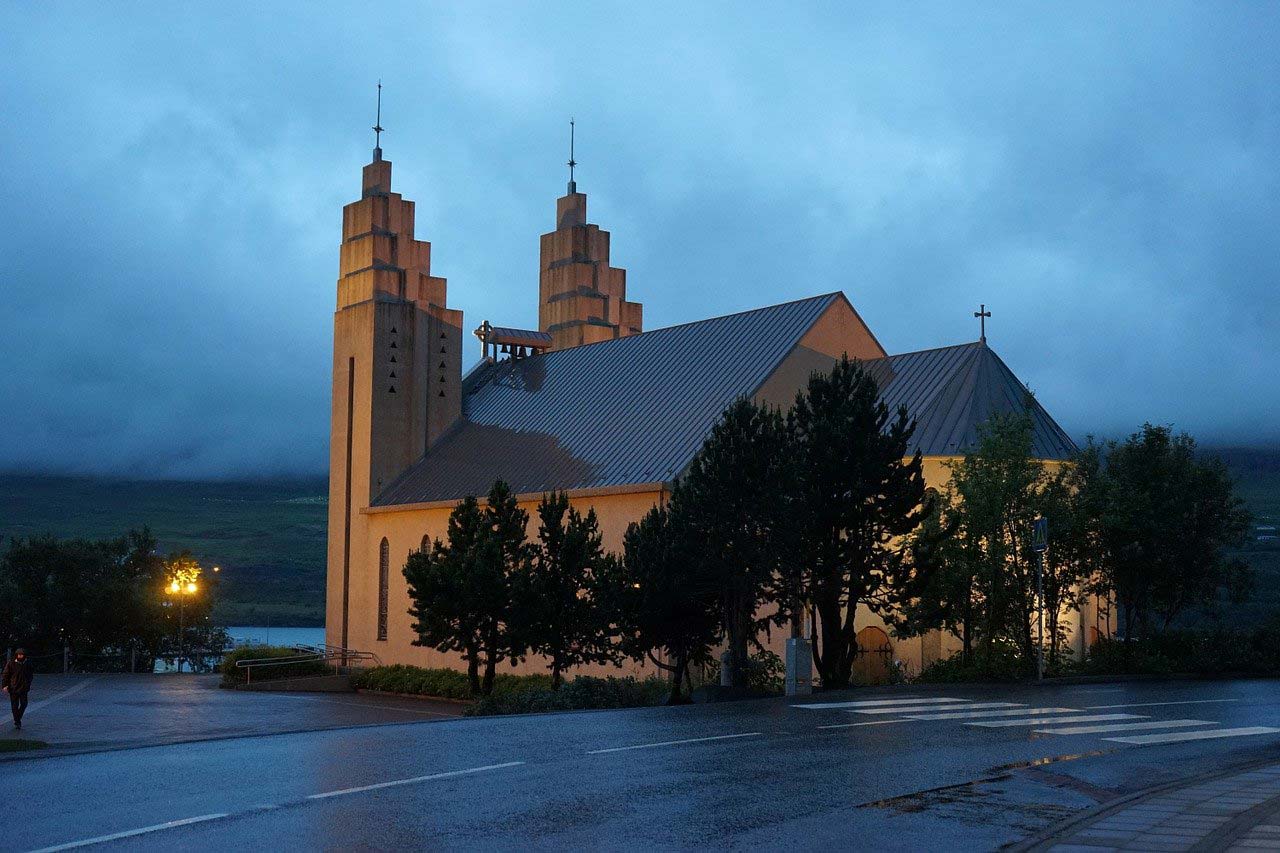 For those who are particularly stubborn looking for something to visit, here is a list of museums, of which there are several in Akureyri:
- Museum of Natural Historywhich includes, among others a stuffed giant auk,
- Mattías Jochumsson Museum (author of the words of the Icelandic anthem) decorated in his house on Sigurhædir Street,
- Folklore Museum presenting a huge collection of local souvenirs, as well as photographs from the XNUMXth century,
- Museum of the International Organization of the Good Templars,
- Nonnahus, the home of children's novelist Jón Sveinsson,
- art Museum,
- Davidhus, house of the poet Davíd Stefánsson from 1944.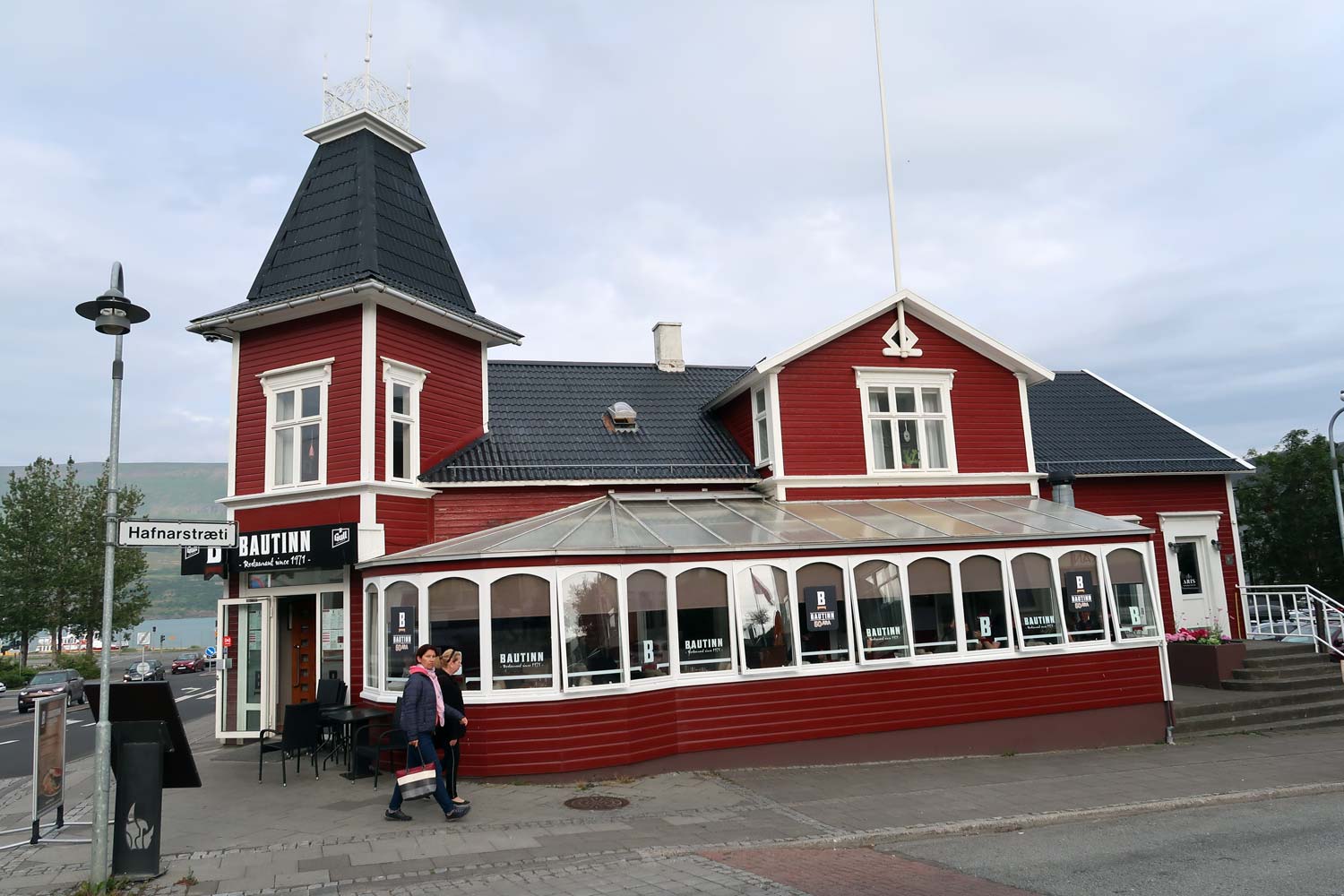 A significant curiosity in Akureyri is a botanical garden that functions here. Established in 1912, it has been operating continuously until today. One of the ambitious goals of the garden was to prove that, despite the proximity of the Arctic Circle, exotic plants can grow here thanks to the specific local microclimate. And what? They are growing!
Today in the garden you can see plants from Tanzania, Spain and New Zealand.
A short visit and what next?
During a short visit to the city, we did and saw everything we wanted. Then, along a narrow causeway along the main road, we got to the other side of the fjord and a few kilometers further we found our accommodation: Hotel Nature. From the hotel, we decided to go for an evening walk to the shore of the fjord, to admire what nature created, far from the civilization of the second largest city in Iceland. We were still on the road for a short time that we didn't miss the evening noise of the pub, beer "off the stick" and music from the loudspeakers.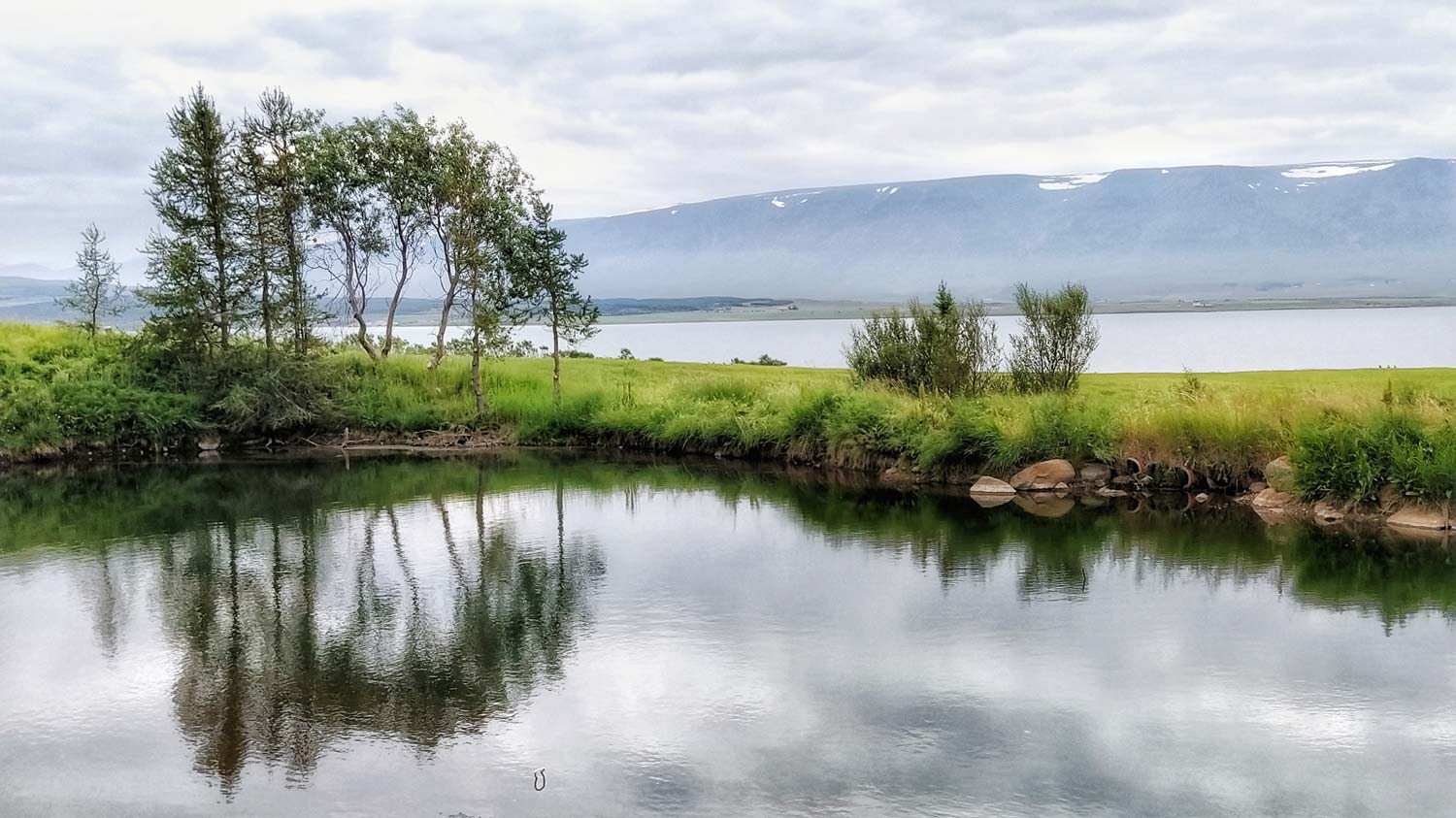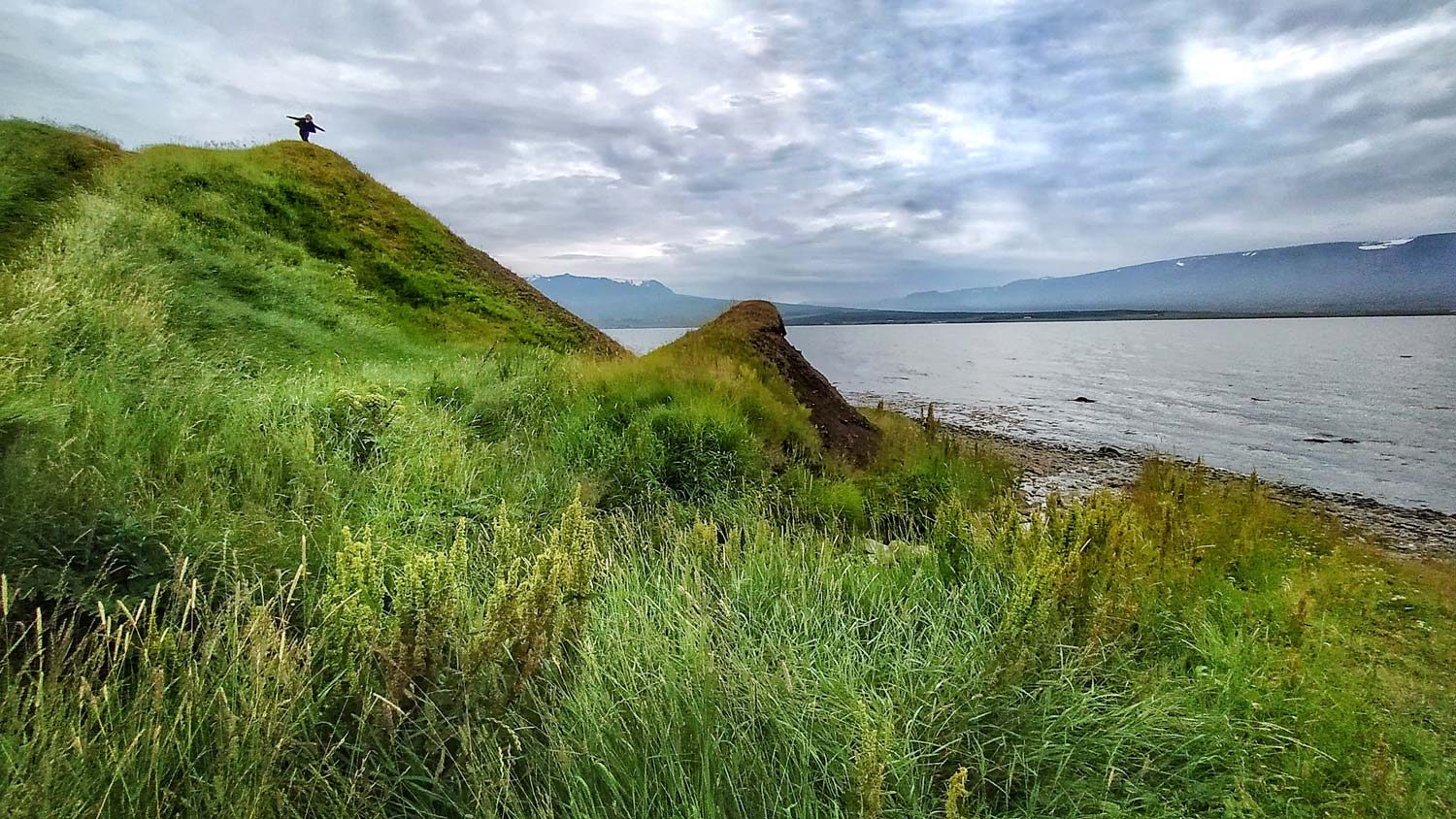 It was a good decision. We walked along the shore of the fjord for a long time, absorbing the view of the mountains looming in the distance, listening to the crunch of stones under our feet and trying to catch in our hands the evening fog that was forming before our eyes.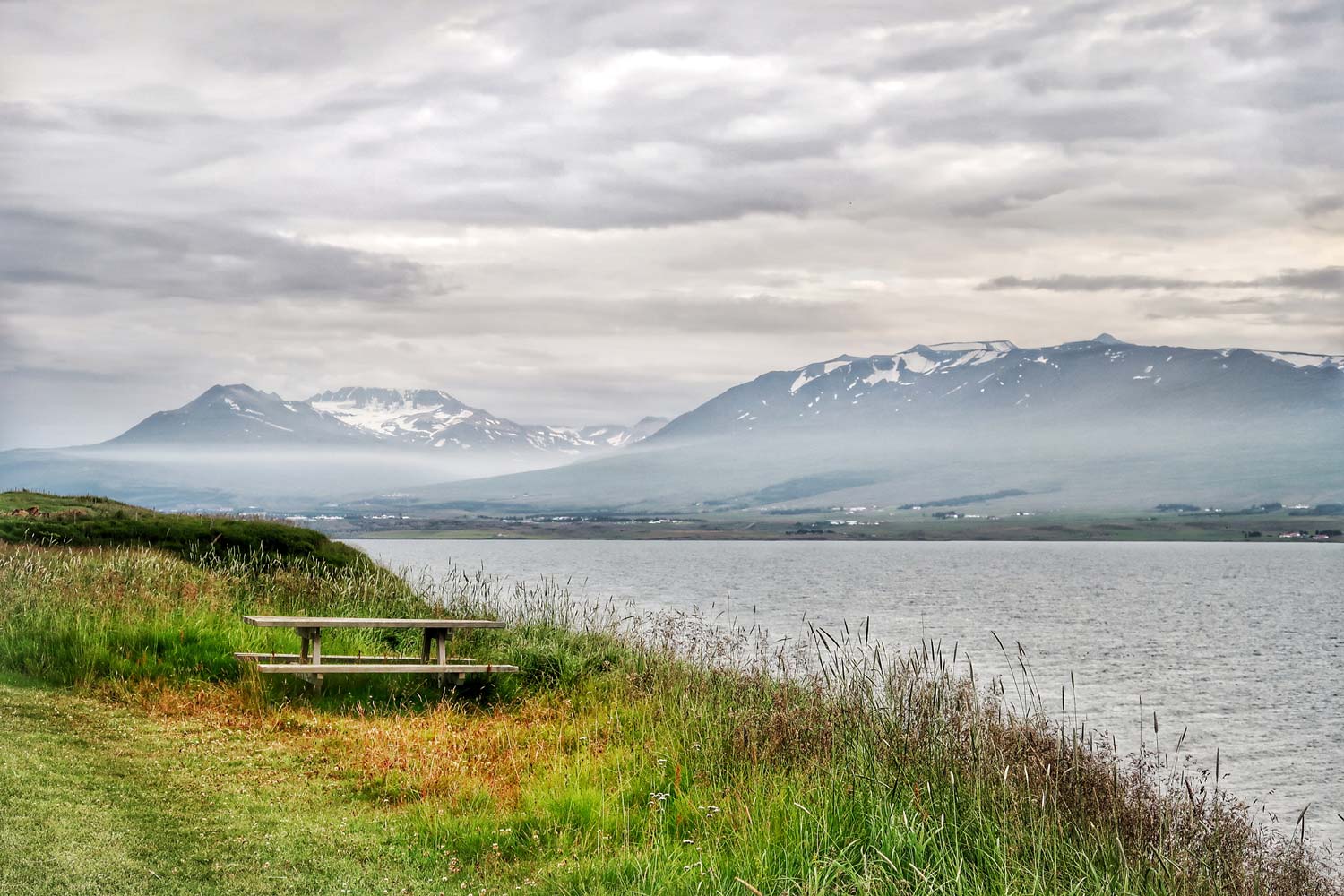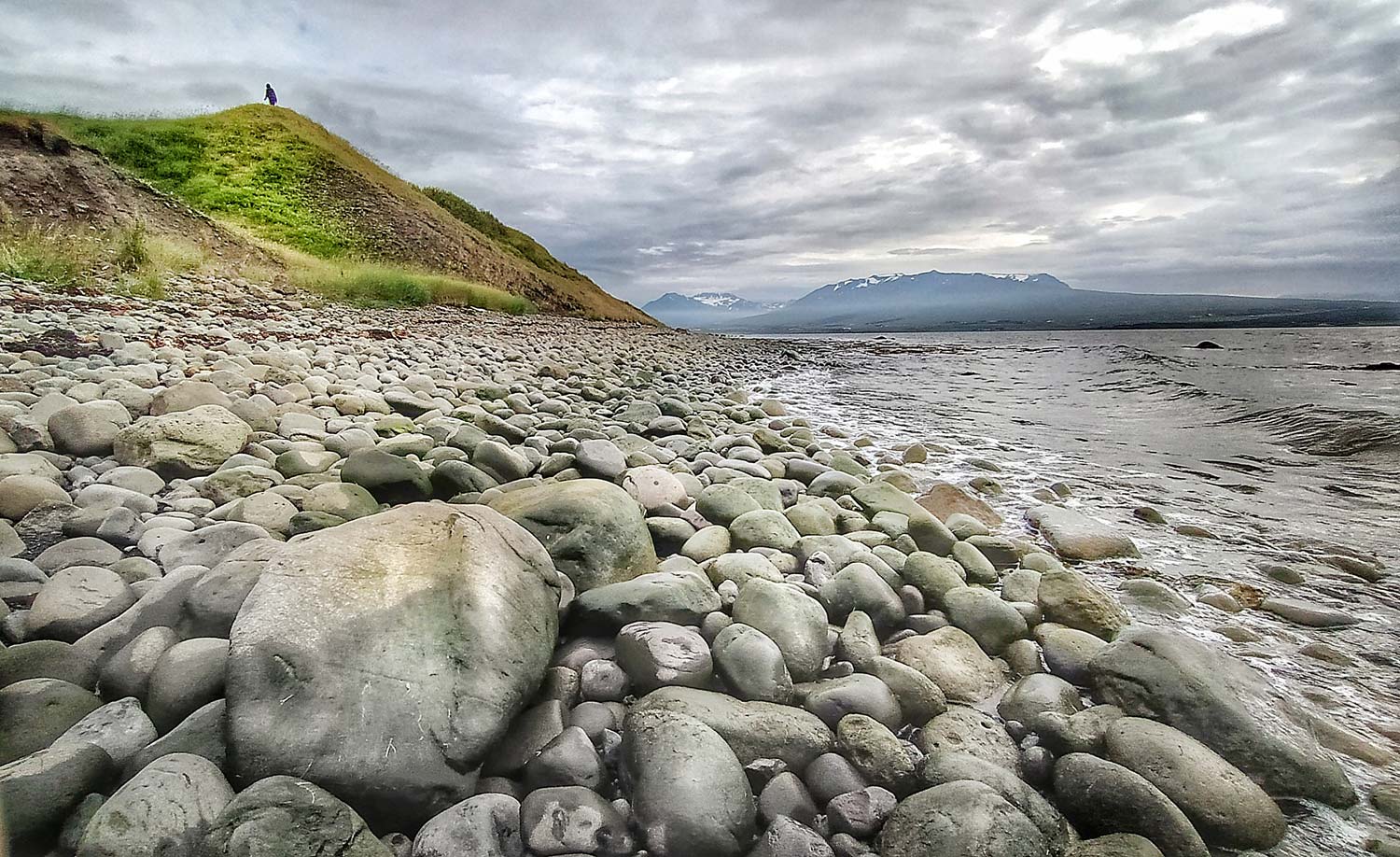 Accommodation and hotels in Akureyri
If you intend to stay in Akureyri, it will probably come in handy this link - [click]. It is prepared in such a way that after pressing it you will receive a list of currently available accommodation, limited only to Akureyri and the immediate vicinity.
In addition, below I present a few selected by me proposals.



Iceland sightseeing itinerary
The entry you are reading is an element prepared by me
Iceland sightseeing plan
. Most likely, everything you need to prepare for your trip to Iceland can be found in this entry. Weather, accommodation, car rentals, tourist attractions and a map of a trip around Iceland ... all in one place:
Iceland - map and sightseeing plan, tourist attractions, excursions, the most beautiful places - [click]
.
Be sure to read!
Important to me!
Give the article a good rating
(5 stars welcome 😀)!
It's free, a
for me it is very important!
The blog lives on visits and thus has a chance to develop.
Please do it
and ... thank you in advance!
I also post
link to Facebook profile - [click]
. Come in and press "
Follow
"then you will not miss new, inspiring posts.
Unless you prefer
Instagram
. I'm not a social media demon, but you can always count on something nice to look at on
my instagram profile - [click]
. The profile has just been created, so
for now he is starving
, due to the lack of followers. He is happy to receive any observer who feeds him with his love.
Pozdrawiam