Glaumbaer - peat houses in Iceland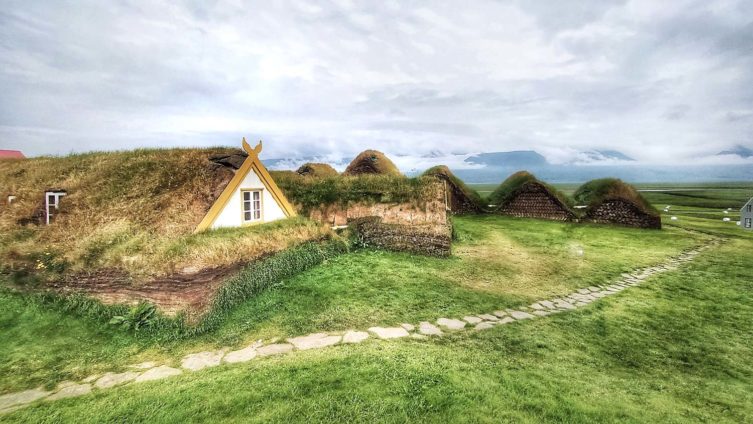 We are building a new house ...
Yes, but what? Just look around. No trees around. Just gravel, stones, moss, grass and a volcanic fire site. Icelandic nature does not sin by hospitality. I would have a problem with construction even now, let alone in the XNUMXth or XNUMXth century? How to live?
The man is clever though, and he figured it out! Using simple tools, he cut pieces of turf and peat out of the soil, formed them into a kind of briquette, dried and stacked one on top of another. A house was being built. The walls had to be thick (usually three layers) so that the structure would not collapse under its own weight. The large thickness of the walls also guaranteed good heat retention. The lower layer of walls was sometimes laid with the use of stones separated by layers of peat. There was turf on the roof. The grass growing on the roof had a positive effect on the compactness and stability of the structure.
The amount of wood needed to build the house has been kept to a minimum. Only the frame of the house and the roof structure were made of it. Everyone lived in peat houses: the rich and the poor. The wealthiest equipped their homes with wooden floors.
Until the XNUMXth century, the only source of heating for peat houses was a kitchen fireplace.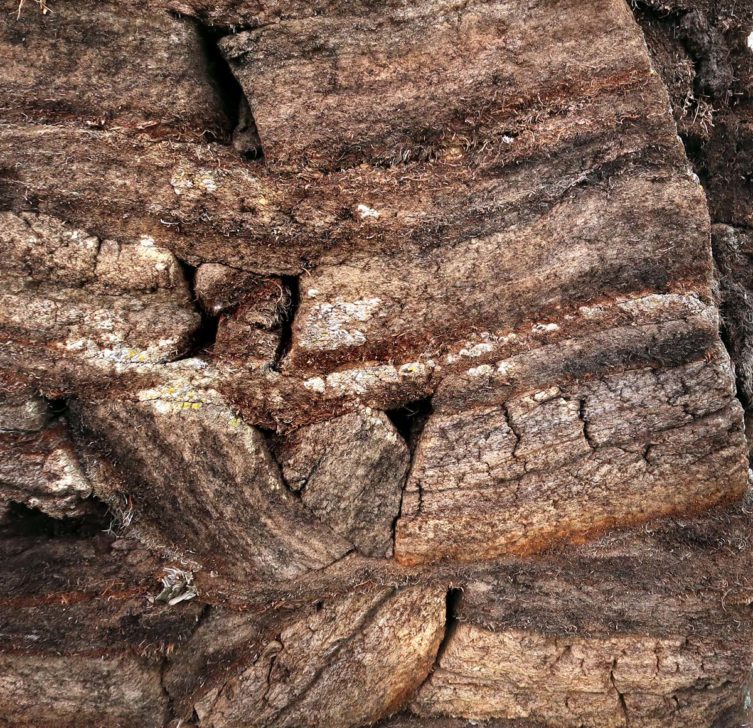 Architecture and durability
Originally, peat houses had the form of long houses, with one long room separated by light wooden walls. Over time, it has been found that it is more efficient to build a house with a smaller main building and a few functional buildings connected to it. This is how the concept of building several smaller buildings connected with each other by a covered passage was created. The house in Glaumbaer is built according to this concept.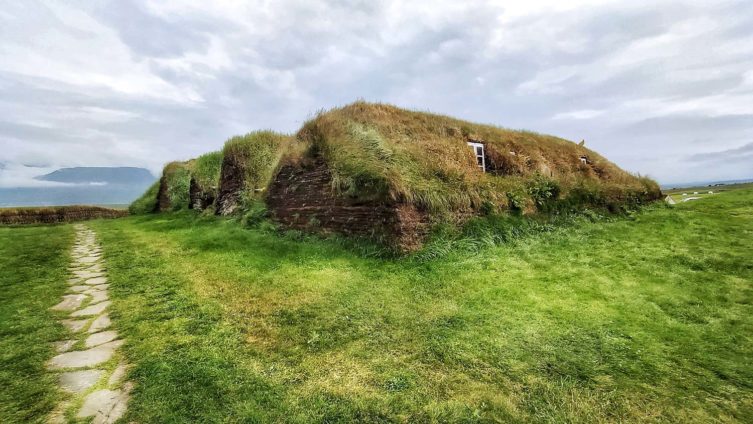 The durability of peat houses was strongly dependent on the location and local weather. They had the lowest durability (from 20-25 years) in the south of the island, where there are often alternating weather changes: frosts and thaws. The northern part of the island, where negative temperatures without thaws lasted much of the year, was more favorable to the durability of the houses. They lasted even 50 - 70 years.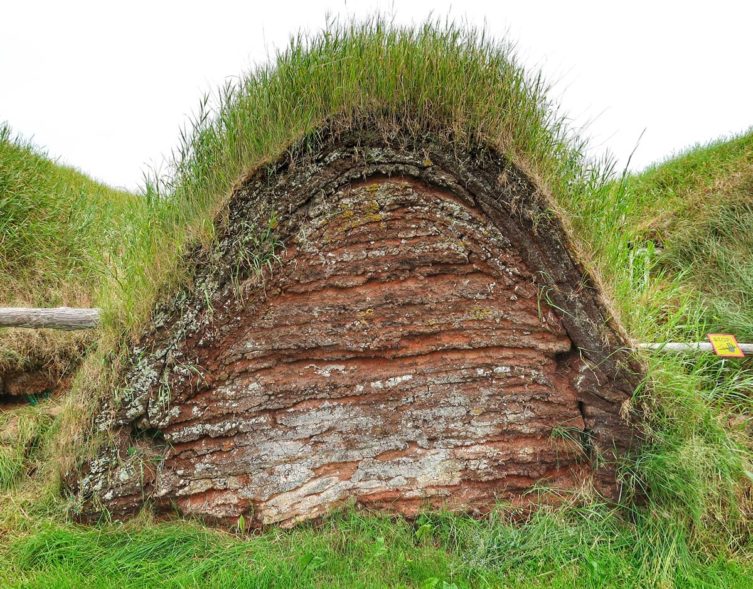 House in Glaumbaer
At first glance, a house in Glaumbaer looks not like one house, but like an entire housing estate. In fact, it is one house, built according to the concept I wrote about above. The entrance to the house is located in the main building, and a narrow corridor 21 meters long leads to the other rooms.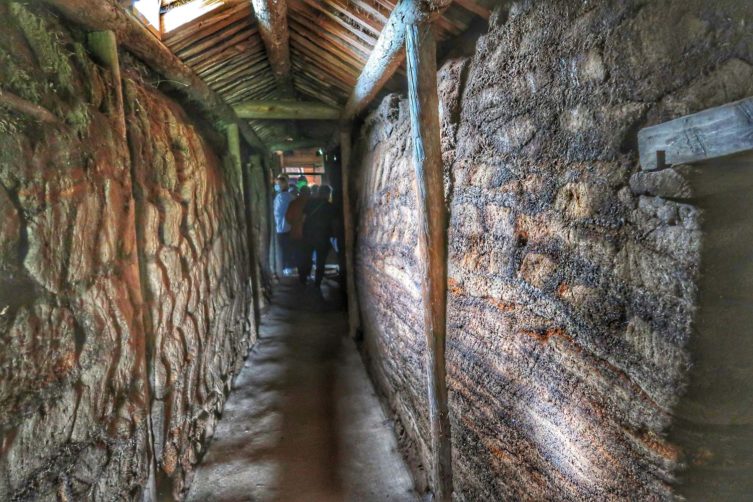 Direct connection to the main building is not only the forge and utility rooms that act as cells.
You can see the house plan in the picture below: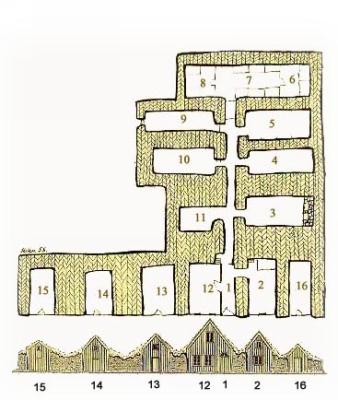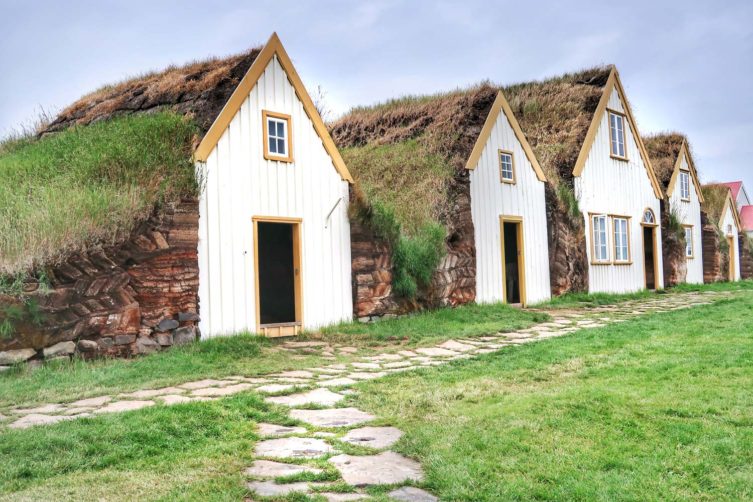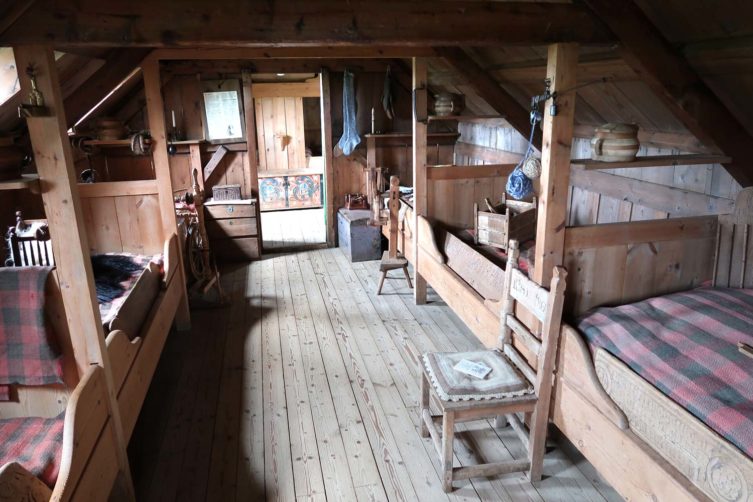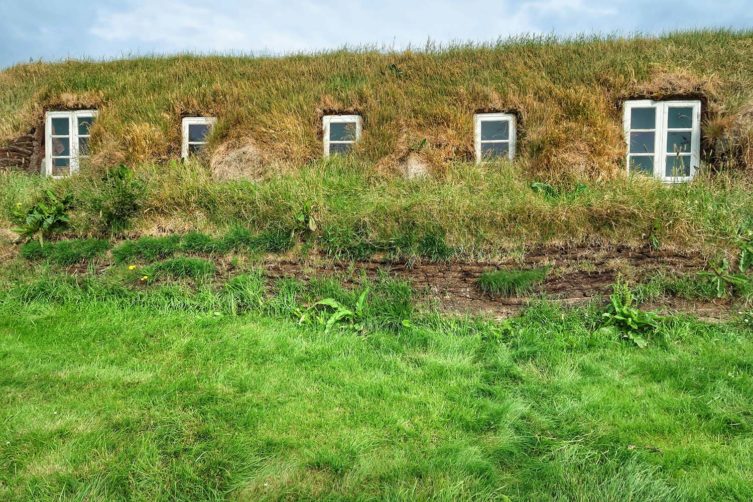 It is known that there has always been a farm in the area of ​​the present buildings since the 150th century. About 1947 m from the farm, several buildings from the XNUMXth-XNUMXth centuries and the ruins of a single-building farm from the Viking times were discovered. The buildings that we can see here today are obviously not that old. They were created in the eighteenth and nineteenth centuries. The Glaumbaer farm was inhabited until XNUMX. Five years later it was transformed into an open-air museum and open to the public.
Currently, there are also two traditional wooden houses transferred here:
- Ashus - functions as a cozy tea room and cafe
- Gilsstof - it has office functions and is not available for sightseeing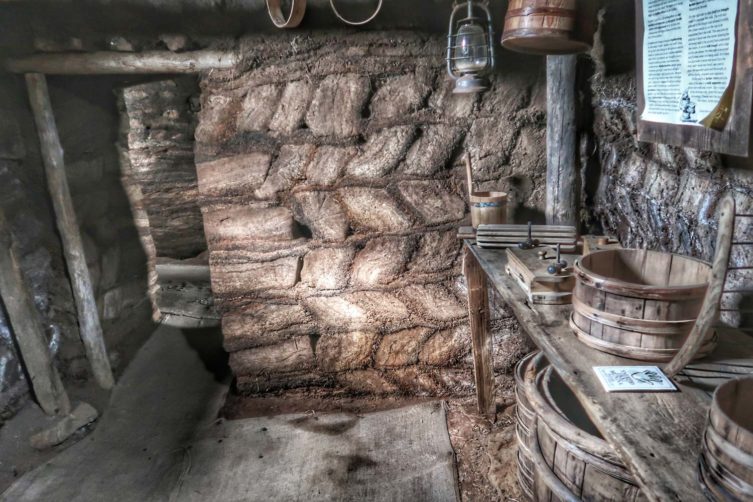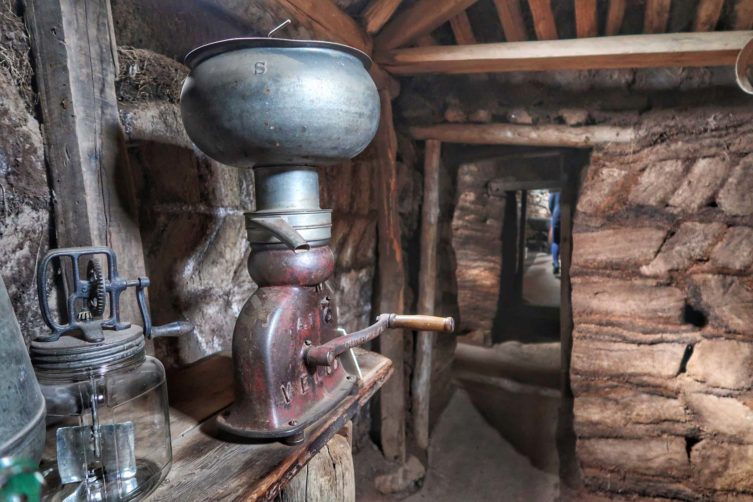 Visiting Glaumbaer
The open-air museum is open at the times shown below.
Opening hours:
- from May 20 to September 20, open daily from 10:00 to 18:00
- from September 21 to October 20, open only on working days from 10:00 to 16:00
- from October 21 to March 21 available only for pre-agreed reservations
- from April 1 to May 19, open only on working days from 10:00 to 16:00
Admission prices:
- adults (18+): 1700 ISK
- children (0-17): free
- students, seniors, groups of more than 6 people: 1500 ISK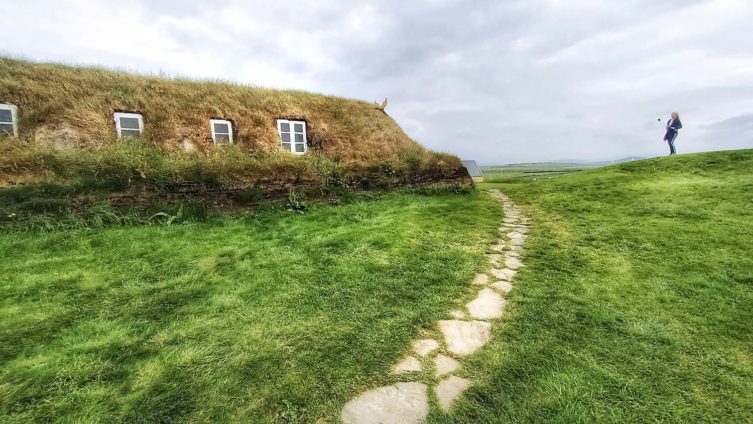 Access and parking
The open-air museum is located near the main road No. 75 and has convenient, free parking for tourists.
Parking at the Glaumbaer farm, GPS coordinates:
65°36'37.7″N 19°30'18.6″W
65.610478, -19.505164 - click and route
Iceland sightseeing itinerary
The entry you are reading is an element prepared by me
Iceland sightseeing plan
. Most likely, everything you need to prepare for your trip to Iceland can be found in this entry. Weather, accommodation, car rentals, tourist attractions and a map of a trip around Iceland ... all in one place:
Iceland - map and sightseeing plan, tourist attractions, excursions, the most beautiful places - [click]
.
Be sure to read!
Important to me!
Give the article a good rating
(5 stars welcome 😀)!
It's free, a
for me it is very important!
The blog lives on visits and thus has a chance to develop.
Please do it
and ... thank you in advance!
I also post
link to Facebook profile - [click]
. Come in and press "
Follow
"then you will not miss new, inspiring posts.
Unless you prefer
Instagram
. I'm not a social media demon, but you can always count on something nice to look at on
my instagram profile - [click]
. The profile has just been created, so
for now he is starving
, due to the lack of followers. He is happy to receive any observer who feeds him with his love.
Pozdrawiam